The COVID-19 pandemic has impacted our lives in several ways, including the way we work. Over the past few months, remote working and working from home have become the new normal. Now, even as traditional offices are resuming operations, coworking offices are fast emerging as the preferred choice for organizations. Shared offices not only provide a professional and fully-equipped workspace but also ensure a safer & secure environment.
Let's take a look at the top 5 reasons that make coworking spaces a safer choice than traditional offices in the time of COVID-19.
5 Reasons why coworking spaces are safer than traditional office during covid19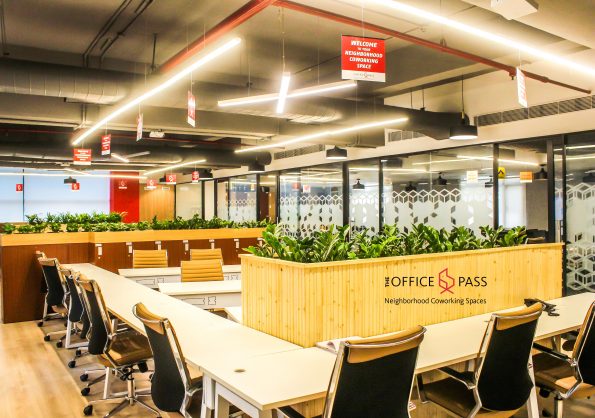 1. Seating arrangements in line with social distancing protocols
Due to the pandemic, maintaining social distance everywhere has become a necessity. As per the regulations issued by the government and medical boards, you have to ensure at least 6 feet distance from the person sitting or standing next to you. However, it can be a difficult task to follow social distancing in a traditional office set-up where space is limited.
Compared to traditional offices, coworking spaces offer spaced-out seating arrangements. Since shared offices have flexible seating arrangements spread across large areas, they can readjust the setting to accommodate people as per the recommended social distancing protocols. Coworking spaces also allocate separate seating areas to different companies so there is limited interaction between teams.
Many coworking spaces, like The Office Pass (TOP), have also set up customized modular partitions to offer an added level of safety to their members.
2. Frequent sanitization
Many traditional offices have taken the initiative to sanitize the workplace regularly in the wake of the pandemic. However, this might not be enough to combat the spread of the coronavirus.
In order to ensure the optimal level of safety, many shared offices are opting for scheduled sanitization several times each day. Deep sanitization of the entire office is also carried out every week for trouble-free working.
The best part is that such coworking places also provide information about their sanitization schedules. It can be a great help for anyone who wants to use the area and can take proper precautionary measures.
3. Reduced risk of everyday commuting
Coworking offices were rising in popularity even before the pandemic as they significantly reduced the time spent in commuting to and from work. People preferred working out of professional spaces that were close to their residences so that they could steer clear of rush-hours and hectic traffic.
The pandemic has added a new dimension to it. Today, commuting to and from offices has also become arisky affair, more so if you are relying on public transportation. While you may not be able to change your job or organization to suit your commuting needs, you can easily opt for a coworking space within walk-able distance of your residence i.e., #WalkToWork. It effectively reduces the risk of traveling in shared cabs or crowded buses.
4. Flexible timings for work
It is a known fact that traditional offices operate within fixed working hours. So, all the employees have to be present within the premises at the same time. In other words, you run the risk of coming in close contact with several people each day.
A coworking office, on the other hand, offers you flexible work hours. This means you can adjust your working hours to a time slot when fewer people work out of the shared office, making coworking spaces during COVID-19 a safe choice.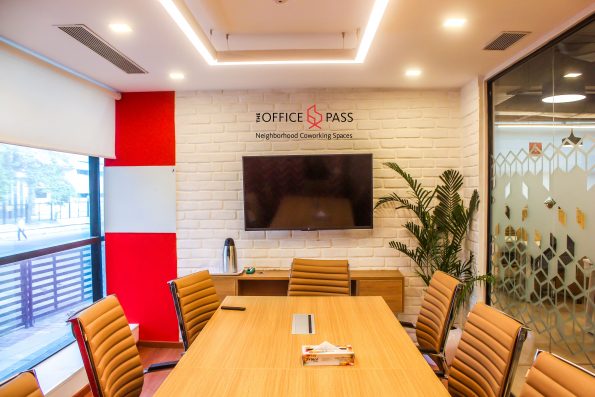 5. Minimal human interference
If there is one thing that the year 2020 has taught us, it is the need to reduce dependence on human interference. Shared offices are taking the initiative to turn this into a reality by automating several tasks. These include offering new-age services like daily touch-free temperature checking, motion sensors to control doors, sensor lighting in the workplace, and more.
Such automated features in workspaces serve as effective means to curb the risk of the virus's spread. However, many traditional offices are yet to come around to adopting such measures or offering such services to their employees.
To sum it up…
There is no doubt that when it comes to safety, security, and convenience, coworking spaces are your best bet during the pandemic. You get the flexibility to work on your own terms and can enjoy all amenities without compromising on the safety factor. At the same time, you do not have to feel isolated and can work in the company of other motivated professionals, albeit maintaining social distancing norms.
Are you looking for a well-equipped coworking space in Noida that guarantees the best of safety measures and a productive environment? Check out TheOfficePass, a leading coworking platform provider in the National Capital that offers shared spaces for individuals and companies.