Entrepreneurship is as exciting as it is challenging. It takes grit to stay focussed on building a brand when faced with hurdle after hurdle. It doesn't help to know that 20% of new ventures don't make it past the 1-year mark. What does help is having the right people with you. 
As an entrepreneur, you must surround yourself with people you can learn from, people who think differently and people who push you to do more. The best place to find such a community for entrepreneurs is in a coworking space.
Working out of a shared office space isn't just about being cost-effective, it also helps you build a community you can rely on. Let's take a look at the top 7 benefits of community for entrepreneurs.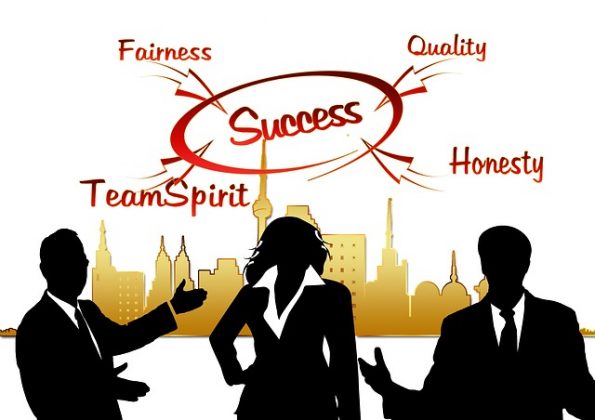 6 Top Benefits of Community for Entrepreneurs
1. Ideating
There's a limit to the ideas one mind can come up with. But, when you discuss an issue or a challenge with someone else, you can brainstorm many more solutions. You get to see a challenge from different points of view and visualize solutions you missed out on earlier. You can refine your thought process too. 
One of the good things about being in a coworking space is that apart from brainstorming on your own, these spaces also often hold after-work events where you can talk about your ideas with fellow coworking members and get their insights. 
2. Networking
Business executives told a survey that they would lose 28% of their business if they did not network. Having a strong network is critical to an entrepreneur's success. The people in your network will help you overcome challenges, prop you up when you're feeling disheartened, help you promote your business and more. 
Networking doesn't come easy to everyone. Some people are more reserved than others. The good part of being in a coworking space is that there are all kinds of people here and the space layout encourages interaction. If you're the shy kind, you may find a more confident fellow entrepreneur to make introductions and help you expand your network. 
3. Learning New Skills
As an entrepreneur, no matter how much of an expert you think you are, you must be open to learning from the people around you. You can gain theoretical knowledge from your community or pick up new skills. 
For example, the graphic designer sitting next to you could teach you a few shortcuts that make your image editing quicker. 
As part of a community, you can also learn tips and tricks for running a new venture with limited resources. Someone may tell you about a website where you can get free icons for your presentations while another person could introduce you to a scheduler that helps with time management.
4. Learning From Other Entrepreneur's Mistakes
Warren Buffet is right, "It's good to learn from your mistakes. It's better to learn from other people's mistakes." When you're part of a community in a coworking office you get to see how other entrepreneurs operate. You get to understand what happens behind the scenes and see what works and what doesn't.
Most entrepreneurs are open to discussing their ventures and are honest about their successes and failures. 
Learning from the mistakes of others is a great way to avoid similar pitfalls in your venture. At times, it may inspire you to find variations to their idea that suits your business.
10 Biggest Problems Faced by Entrepreneurs in India While Starting a Startup
5. Business Opportunities
One of the key advantages of community for business owners is that it opens doors to new business opportunities. Let's say your brand develops pens and you meet a fellow entrepreneur with a brand that sells ink. Both brands could partner to market the other's product to their audience in a newsletter.
When you're part of a community, you want to help others succeed just as much as you want to see success yourself. Hence, if a community member comes across a contact who could benefit from a service offered by someone they know, they will happily make a recommendation. The more active you are in your community, the more business opportunities you will find.
6. Emotional Support
When you talk to employed people as an entrepreneur, they see only the glamorous side of this life. It's hard finding people who understand the trials that come along with choosing to build a brand from scratch. The people who are sure to understand you are people who've been through something similar – other entrepreneurs. 
Connecting with other entrepreneurs gives you a positive outlook and helps you persevere towards your goal even when times are tough. It also helps build a healthy work environment. Talking to someone who can give you emotional support when you're stressed out can put your mind at ease.  
In Conclusion
Behind every entrepreneur's success story is a community that supports him/her. As mentioned earlier, the simplest way to find a community of like-minded people is by getting a seat in a coworking space. These spaces bring together individuals from varied industries at different points in their careers. 
If you want to choose the right coworking space in Delhi, Noida or Gurgaon, you should consider the coworking spaces offered by The Office Pass (TOP). Fully furnished, equipped with a range of productivity tools and popular with entrepreneurs and remote corporate workers, these spaces are just what you need. To know more, reach out to us at +91 89998 28282.