What are the Coworking FAQs you should know?
There are several misconceptions regarding Coworking and what it means. Based on individual experiences, people have their own understanding with respect to Co-working, like
It is an office space where two or more people belonging to different employer work together under the same roof
It is Cafe converted into a workplace – used by Freelancers for a short duration of 1-3 hours a day – typically when Cafe has less footfall for lunch or dinner or off-peak hours
It is a small office (private office) for 5-15 people inside a large office complex where all office-related services are provided by the Coworking operator
This blog aims to clear the air around this fast-emerging phenomenon of Coworking in India.
What is Coworking or Co-working?
As per Wikipedia, Coworking is a style of work that involves a shared workplace, often an office, and independent activity. Unlike in a typical office, coworking is usually not employed by the same organization.
Alternatively, "Coworking" or "Co-working," is a generic word that's generally used to describe any situation in which two or more people are working in the same place together, but not for the same company.
Who should use Coworking?
Coworking is being used by an extremely diverse customer profile starting from Freelancers (team of 1-2), Micro Small & Medium Business (3-100 people) and Large companies (> 100 people). Initially, it was thought that Coworking would be suitable only for small businesses who want to conserve cash; but now it is gaining popularity even among large businesses.
The Office Pass, Coworking Space in Gurgaon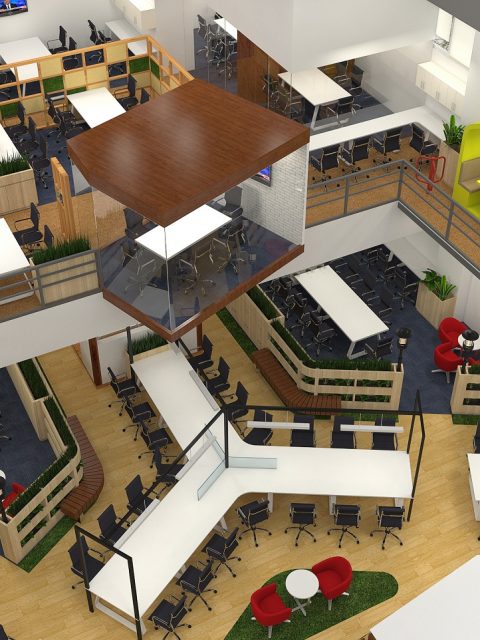 Why someone should use Coworking?
There are several reasons why someone should use Coworking including Networking, Cost saving, Gaining new business, Flexibility and many more. Unlike the distractions of a home office or cafe, Co-working allows for maximum productivity.
What to look for in a Coworking space?
Important factors to be considered before finalizing a Coworking space are the Location of the space from your place of residence or business. Ideally, a place that is nearby or Neighbourhood Coworking space will be super effective. You should also check for the pricing and facilities offered by the Coworking space. Check for the Coworking office timings and see if these suit you or not. Finally, select a space that allows flexible in adding and removing employees without binding you in long term commitments.
How is Coworking space leasing different from Conventional leasing?  
There are several differences between leasing a Coworking space and Conventional leasing. Important differences are as under
Term
The normal duration (term) of Conventional leasing is 3+3+3 years whereas the term of Coworking leasing is monthly, daily or even hourly.
 Lock-in period
The lock-in period of conventional leasing is 3 years where-as the popular lock-in period of Coworking space is 1-3 months (depending on the space provider).
Rent basis
In Conventional leasing the basis of rent is the per square feet (psf) area whereas in Coworking the basis is number of workstations taken.
Table courtsey : CBRE report
Rent escalation
The Conventional leasing rent escalation is 5% per annum or 15% after every 3 years whereas in Coworking leasing one can expect an escalation of 5-10% per annum.
How to choose A COWORKING SPACE?
The most effective way to find a co-working space is to ask for personal recommendations from someone in your circle who has used a space. Ask other small-business owners and people in your networking groups for their recommendations. Important factors to be considered before finalizing a Coworking space are the Location of the space from your place of residence or business.
In case you are unable to find someone in your circle; try going a Google search and look at reviews of spaces that pop-up. Reviews reflect the positives and negatives. Looks for coworking spaces that have a higher number of positive reviews.