Coworking offices are no longer just a makeshift arrangement for start-ups and freelancers. Over the past few years, they have turned into bustling hubs for networking and alternate work culture. As more and more businesses are tapping into the potential of this model, shared office providers like The Office Pass (TOP) are extending a wide range of facilities to their members.
If you are thinking about moving your work or business to a coworking space, you can expect a host of infrastructural facilities as well as value-added services. Let's take a look at some of the top facilities and value-added services offered by coworking offices.
9 Top facilities offered by Coworking Offices
Meeting rooms and conference rooms
Private working nooks
High-speed internet
Office equipment and accessories
Lounge and tea & coffee machine
Security
Front desk service
Seminars, workshops, and mentorship events
24×7 Access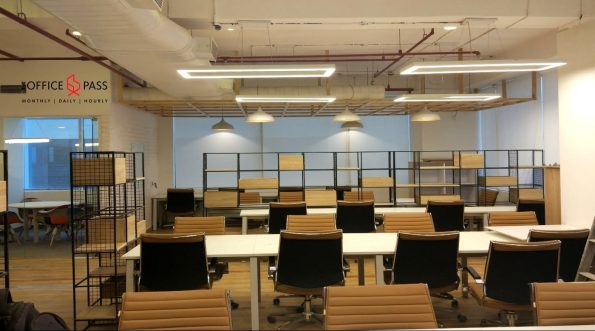 1. Meeting rooms and conference rooms
Meeting rooms and conference rooms are a must-have when you run an organization. That is precisely why facilities in shared offices almost always include rooms for holding business meetings, training, conferences, workshops, etc. They serve as sound-proof private spaces inside the coworking office, where you can carry on your investor meetings, brainstorm with your team members, or discuss business policies with your clients.
💡 Are you looking for Coworking space in Gurgaon, Noida or Delhi?. We are just a call away.
Call now: 08999 828282
2. Private working nooks
More often than not, coworking office facilities include private nooks or dedicated workstations where you can work in complete privacy. Not everyone can concentrate on work when they are surrounded by people. If you count yourself as a part of this group, a private working nook will be of great help to you.
3. High-speed internet
Internet connection is one of the mandatory facilities offered by all coworking offices. Most shared office providers make it a point to offer fast and free internet connection to their members. Hi-speed internet is included in all types of membership packages including fixed, regular, flexi, managed office solutions.
4. Office equipment and accessories
Facilities in shared offices include all necessary office equipment, such as a phone booth, printers, scanning machines, photocopying machines, projector, whiteboards, office stationery, individual storage units with locks, multiple plug-in-ports, etc. Ergonomic workstations, good quality swivel chairs, and other comfortable furniture make sure that you can work for long hours without straining your body.
5. Lounge and tea & coffee machine
Coworking office facilities also include a vibrant lounge area and Tea & coffee machines. This means when you want to take a moment off from work or sit down to enjoy a cup of coffee, you won't have to do so at your desk. Some coworking offices also include kitchen facilities with a fridge and microwave, where you can store your food and warm it up to grab a bite at work when you feel like it.
💡 Are you looking for Coworking space in Gurgaon, Noida or Delhi?. We are just a call away.
Call now: 08999 828282
6. Security
Round the clock surveillance cameras are also among the coworking office facilities offered by all major service providers. Needless to say, this facility ensures better security for everyone working in shared office spaces. It provides immunity against the loss of personal items or damage to office equipment.
7. Front desk service
Front desk service is a value-added service offered by some coworking spaces. You can avail of the facility of a staffed reception that can handle your calls and posts. When you invite guests or clients to your coworking office, the front desk reception staff formally welcomes your guests. This, needless to say, gives an added professional touch to your operations.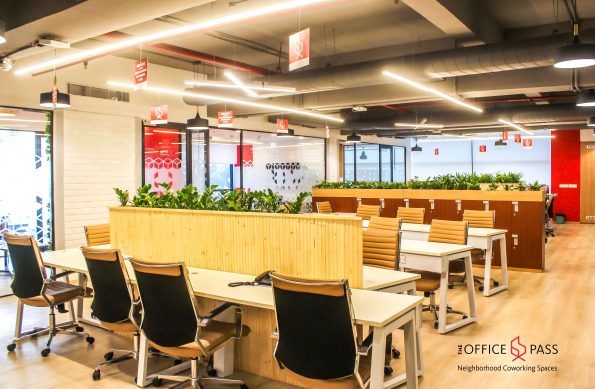 8. Seminars, workshops, and mentorship events
Most coworking spaces organize insightful seminars by industry experts, workshops by successful entrepreneurs, and other mentorship events. Such events and programs serve as great opportunities to broaden your perspective, collaborate with like-minded people, acquire knowledge, find potential investors, and grow. In other words, you can strengthen your professional network and create new opportunities for your business.
9. 24×7 Access
One of the key facilities provided by some coworking spaces is round-the-clock accessibility. Thanks to the flexibility in timings, you can head to your shared office at any hour of the day or night. So, whether you prefer starting your work early in the day or wrapping up everything late at night, timings won't be a constraint when you work out of a coworking space.
💡 Are you looking for Coworking space in Gurgaon, Noida or Delhi?. We are just a call away.
Call now: 08999 828282
In a nutshell
Each coworking space offers a unique package of facilities to make sure that the members can work in a comfortable environment. While some of these facilities (internet, office equipment, etc.) are free and come as part of the package, others are available at nominal charges.
If you want to join a coworking space in Noida, South Delhi, or Gurgaon that offers all modern facilities along with a host of value-added services, then TheOfficePass is an ideal choice. We promise a spacious, vibrant, comfortable, and work-focused environment where you can work, learn, and have fun along the way.