When you hire someone for your team, it's not just a position you're filling but you're adding a personality to your team. The candidate you hire must have all the necessary skills required for the role and must fit in with the company culture.
For example, if you're a startup, you probably want the people on your team to be able to multitask and take responsibility for a project from start to finish. Hiring someone who's used to delegating work may not work out too well even though he/she may be excellent at the job.
At the same time, any HR manager will tell you that the perfect person rarely exists. No matter how good your hiring strategy is, eventually, you've got to take a chance on a candidate. So, is there a guaranteed formula for how to hire right? Maybe not, but here are a few reasons it's worth going slow with the hiring process.
Top 5 reasons why you should go slow with the hiring process to hire the right candidate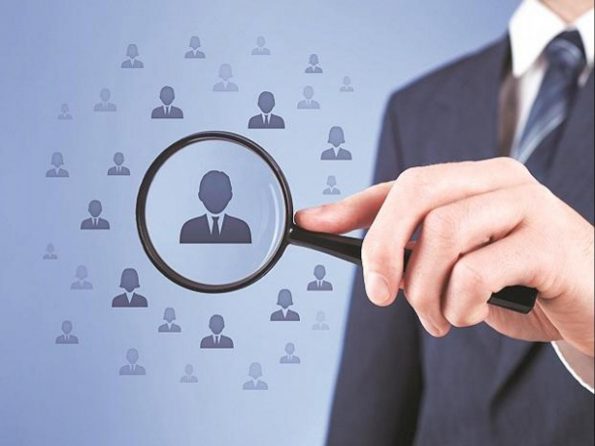 1. Hiring Wrong Is Expensive
Finding a person to fill a position takes time, effort and considerable resources. A hiring strategy plan typically involves interviewing all candidates before they can be shortlisted. This is the time taken away from your work.
For technical jobs, skill tests are a non-negotiable requirement. Then you've got to check the candidate's background, references, etc.
All of this is worth it if the individual will stay with the company for a few years at least. But, if the individual isn't the right fit and you've got to do it all over again after just a few weeks or months, the expense just seems unwarranted.
2. Rash Hires Can Negatively Impact Brand Image
There are many ways in which poor hires can harm your brand image. Firstly, if you're posting the same job repeatedly, you could get the reputation of a bad employer. Remember, it's not just the company that looks into references, candidates do the same.
Secondly, there's the safety risk to be considered. If you hurried through the referencing stage, you may inadvertently hire a person who steals from other employees or the company. If they get their hands on company trademark secrets, your brand USP could be in trouble.
In the case of sales representatives and employees who interact with customers, a poor hire could hurt your client relations.  When you're looking at how to hire employees for startups, make sure you keep this in mind.
3. Hiring And Firing Affects Company Morale
As mentioned earlier, when you hire a new person, you're not just filling a position but adding a piece to the jigsaw puzzle that is your organization. The right person can do their job well while helping others to be more productive and adding to the warmth and camaraderie of your company culture.
On the other hand, a bad hire may not only have an adverse effect on your productivity, they may also break up your team.
You've also got to take into consideration the fact that every time a person is fired, they leave a void in their wake. This lowers company morale and forces everyone else on the team to work harder and pick up the slack.
4. Hiring Too Fast May Mean Letting Go Of A Better Candidate
Looking at hiring strategies during COVID, you'll realize your candidate pool just got much bigger. With working from home and co-working spaces becoming the new normal, the pool is no longer limited to candidates in the same city as your office.
When you hire one person out of this pool, you're effectively letting go of everyone else. Many of these people probably have the required skills set and may even have been good fits for your company culture. If you've hired the right person, it's a worthwhile trade. But, if the individual you hired turns out to be a poor fit for the position, you'll be frustrated knowing that you let go of better candidates.
Sure, you may still be able to reach out to the candidates but they may have found another position already.
5. Onboarding Employees Takes Time
It isn't enough to have a good hiring strategy for startups, you also need an efficient and effective onboarding process. New employees need to be trained, acquainted with company policies and they need to connect with the rest of the team before they can start making a positive contribution. All of this takes time – it could be months before new hires reach their potential.
Putting all of this time and effort into training an employee who doesn't work well with your organization has no upside. All of it would have been for nothing and worse, when you hire a replacement, you'll have to start from scratch.
In Conclusion
The best hiring policy isn't the one that gives the fastest results but the policy that the strategy that helps you find employees most likely to stay with the company. Be thorough with your interviews, tests and reference checks at every stage. Today, remote working allows a company to work with the best talent irrespective of where they live. Take advantage of this and build a team that will help your company make a name for itself.
Reach out to The Office Pass (TOP) at 8999 828282 to know more about finding the ideal co-working space.