Picture this: a bustling coworking space with entrepreneurs passionately working on their laptops, sharing ideas, and exchanging high-fives. It's the epitome of growth-oriented environments that empower SME business leaders in India. And right at the heart of it all is The Office Pass (TOP), the largest coworking provider in the Delhi NCR market with 14 vibrant coworking offices. In this blog post, we'll take a deep dive into how coworking spaces are fostering a culture of growth for SME business leaders across the country.
💡 Are you looking for Coworking space in Gurgaon, Noida or Delhi?. We are just a call away.
Call now: 08999 828282
Here's How coworking spaces are fostering a culture of growth for SME business leaders in India
1. The Energizing Buzz
Stepping into a coworking space like The Office Pass (TOP) is like entering a beehive of productivity and excitement. The air is filled with the hum of ideas, the clinking of coffee cups, and the occasional burst of laughter. It's the perfect recipe for an energizing work environment that fuels the growth-oriented mindset of SME business leaders.
2. The Quirky Characters
Coworking spaces are a melting pot of unique personalities. At TOP, you'll find the eccentric designer with vibrant hair, the charismatic salesperson with a knack for storytelling, and the tech guru who speaks in binary code. Interacting with such diverse individuals sparks creativity, broadens perspectives, and inspires innovative approaches to business growth.
3. Networking Galore
If there's one thing coworking spaces excel at, it's networking opportunities. Here, you'll find SME business leaders from various industries, all under one roof. The communal areas, coffee machines, and even the occasional yoga class become platforms for forging meaningful connections. Who knows, your next collaboration or client might be sitting just a few desks away!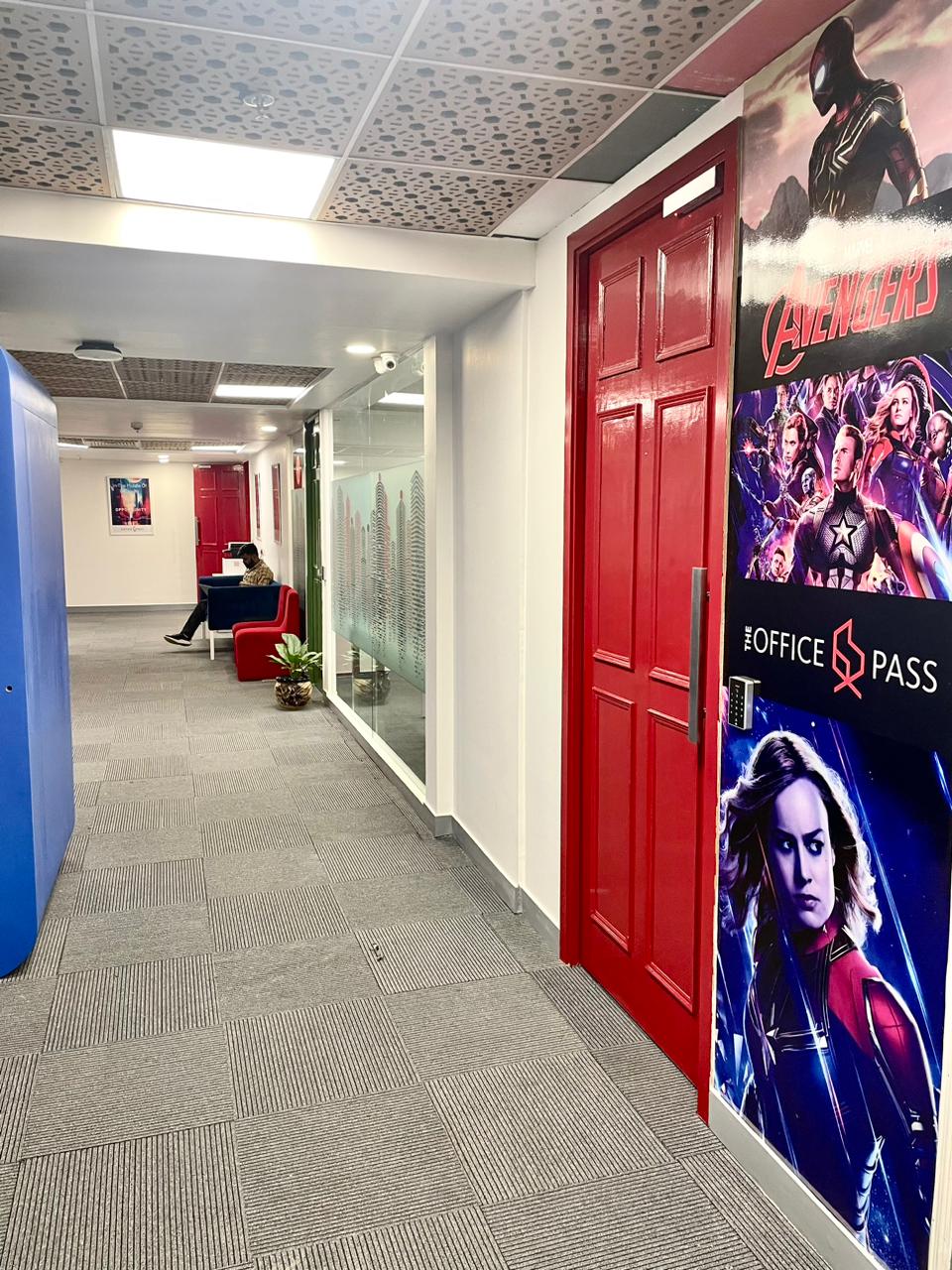 4. Learning from the Best
Coworking spaces often organize workshops, seminars, and mentorship programs. At TOP, you'll have access to a treasure trove of knowledge, where industry experts and seasoned entrepreneurs share their experiences. From marketing strategies to financial planning, these resources empower SME business leaders to learn, grow, and stay ahead in the game.
5. Collaborative Magic
Coworking spaces are like creative cauldrons, where collaborations brew into something extraordinary. You'll witness impromptu brainstorming sessions, whiteboard wars, and enthusiastic debates over the best project management tools. The power of collaboration not only enhances the quality of work but also opens doors to new opportunities and accelerated growth.
6. Flexibility to Scale
Scaling a business is a priority for every SME business leader. Coworking spaces offer the flexibility to adapt to changing needs. At TOP's coworking spaces, you can seamlessly expand or downsize your workspace as your team evolves. Whether it's a cosy corner for a solopreneur or a dedicated floor for a growing team, the flexibility of coworking spaces ensures that you're always in control of your growth journey.
7. Fun and Games
Who says work can't be fun? Coworking spaces infuse a playful spirit into the work environment. From foosball tournaments to Friday happy hours, these spaces understand the importance of taking breaks, building camaraderie, and rejuvenating the creative spirit. After all, a little fun can go a long way in keeping the growth engines running.
8. Access to Essential Services
Running a business involves handling multiple tasks and challenges. Coworking spaces alleviate some of these burdens by providing access to essential services. From receptionists and mail handling to high-speed internet and printing facilities, these spaces ensure that SME business leaders can focus on growth without getting bogged down by administrative hassles.
💡 Are you looking for Coworking space in Gurgaon, Noida or Delhi?. We are just a call away.
Call now: 08999 828282
9. Inspiring Workspaces
Gone are the days of dull and uninspiring office cubicles. Coworking spaces prioritize aesthetics and create inspiring workspaces that ignite creativity and boost productivity. You'll find beautifully designed offices, vibrant lounges, and comfortable breakout areas that make you look forward to coming to work every day.
10. A Supportive Community
Last but not least, coworking spaces foster a sense of community that is unparalleled. The Office Pass (TOP) takes pride in its vibrant community of SME business leaders who cheer each other on, celebrate successes, and provide support during challenging times. The feeling of belonging to a community of like-minded individuals who understand the journey of entrepreneurship is invaluable in driving growth and resilience.
Conclusion
Coworking spaces, such as The Office Pass (TOP), have become the go-to choice for SME business leaders in India who seek growth-oriented environments. From the energizing buzz to the quirky characters and networking opportunities, these spaces offer a unique blend of work, collaboration, and inspiration. So, if you're an SME business leader looking to fuel your growth journey, connect with The Office Pass (TOP) today through phone at 08999 828282 or email at hello@theofficepass.com. Embrace the magic of coworking and unlock your full potential!