Office space in Delhi is expensive and many companies find it better to work out of a co-working space in Delhi rather than set up a large office on the outskirts. After all, if customers can't find your offices, what's the use of having them?
As you are aware, there is no dearth of co-working spaces in Delhi but you can't just do a lucky dip to select where you're going to work from. Well, your budget is definitely important. Here are 10 more useful co-working space tips to keep in mind.
10 Important tips to choose the best coworking space in Delhi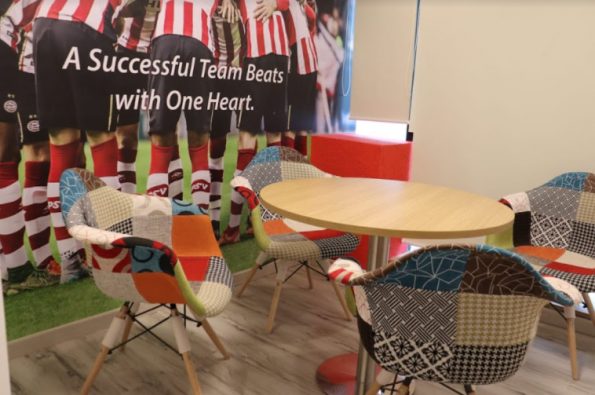 1. Check The Space Options Available
Co-working spaces attract everyone from freelancers to established brands. Hence, a co-working office in south Delhi will typically offer different types of space. Look into whether you can rent out only desk space or whether you can have a private space on the co-working floor.
If you have a group of 6-10 people who will work out of the space regularly, you may prefer the latter. Also, ask about customization options. When you rent out a private room, you may be allowed to change paint colors and make small décor changes to reflect your branding.
2. Find Out How Cost-Effective Are The Leases
Co-working leases are much shorter than standard office rental leases. That said, there are usually many options available. You can lease a desk for a day as well as a month. Depending on the length of time you think you need the space, check out the lease options and see how cost-effective they will be. When it comes to renting private space on the floor, many companies choose slightly longer leases.
3. Check The Amenities Included
The benefit of co-working in Delhi is that the rent is inclusive of operational costs like electricity, water, etc. Common amenities like a kitchenette and conference room are also usually provided.
Clarify these details. From the number of printers and scanners available on the floor to the type of audio-visual equipment available for remote conferencing- you should have a clear idea of what facilities and amenities will be available.
4. Make Sure The Ambiance Matches Your Energy Levels
When it comes to office space in Delhi, the vibe can vary quite dramatically. When you rent a co-working space, you should ensure that the vibe matches your company culture. If you have a young media company, working out of a semi-casual atmosphere may be great but it may not be the same for bankers and insurance companies.
5. Discover The Branding Opportunities Available?
One of the advantages of working out of a co-working space as compared to a coffee shop is the professional environment. For companies choosing to rent private space in a co-working unit, a certain degree of décor customization may be offered. Look into details such as whether you can paint the walls? Put up your own artwork? Etc.
6. Test The Internet Connection
First, ask about the internet speeds. Most co-working spaces have a centralized internet connection and hence offer the same speed and data quality to everyone working there. Some may offer higher-speed internet at an additional price. You should look into add-on packages depending on your needs. Before you lease the space, it's a good idea to test the internet out on your phone.
7. Know The Connectivity Options
Even though decentralizing your office space may reduce the commute for employees, they will probably still need to travel a little bit. Hence, you need to check out the connectivity of the space. If your employees use their own vehicles, is there parking available? How far is it from the closest bus stop and metro station? Is transportation available from the metro station to the office?
8. Ask About Security
When it comes to safety, taking up an office for rent in South Delhi is often preferred. Apart from the area itself, look into the security protocols of the co-working space. Do they maintain an entry log? Do they have CCTVs on the floor? Is the area well-lit at night? This is not directly linked to your profits but giving employees a safe space to work out of will minimize distractions and make them happy about working with you.
9. Look For Collaborating Opportunities
Since co-working spaces are used by many different people, networking becomes simpler and often collaborators can be found on the same floor.
For example, your marketing team may collaborate with a graphic designer working at the next table to design emailers. Hence, find out who else uses the space and see how it can benefit your company.
10. Consider The Social Infrastructure Nearby
To keep employee attrition rates low, you must balance work and play. Look for spaces with co-working in Delhi that are close to restaurants, cafes, etc. There are two reasons for this.
Firstly, your employees may be dependent on food delivery services and having good restaurants nearby gives them fresh food.
Secondly, these are places your employees can gather after work. Social interaction outside the office plays a big role in strengthening the company culture.
In Conclusion
To experience the full potential of co-working spaces, you must choose the space you will be working out of wisely. Renting it for a trial period is always a good idea. Most co-working spaces will let you lease it even for as little as a few hours.
At The Office Pass (TOP), we offer daily and flexible plans with a host of amenities. Our co-working spaces are safe, warm and ready to use with seamless connectivity from metro stations. Contact us at +91 8999 82 82 82 to know more.