New Delhi, 10th January 2023: Neighbourhood Coworking operator, The Office Pass (TOP) plans to launch its 14th Coworking office in Delhi NCR (12th in Gurgaon). The new Coworking space, which will become operational by Feb-end, will be spread across 26,000 Square feet. This office will be aesthetically designed with high end specifications to attract MNCs, Large corporates and Start-ups.
The new office will be a 26,000 SqFt space in Gurgaon
Company plans to open 35 Coworking and 15 Managed offices in next 2 years 
TOP existing offices are operating at 87% occupancy
With the opening of this new office TOP will further consolidate its position as the largest Coworking operator in Delhi NCR. No other Coworking company has that many offices in NCR area.
💡 Are you looking for Coworking space in Gurgaon, Noida or Delhi?. We are just a call away.
Call now: 08999 828282
The office will come up in heart of Gurgaon inside a prominent business complex Unitech Cyber Park (UCP) that offers proximity to HUDA Metro Station as well as being conveniently accessible from Delhi and all parts of Gurgaon. The Coworking office will have over 550 desks distributed across 27 enclosed spaces of different sizes catering to teams of 8 to 200 employees. Additionally, there will be meeting and conference rooms, lounge, café and collab zones creating a vibrant office environment. TOP will make in investment of approximately 12 Cr in this new facility.
"The Coworking & Managed office business is experiencing strong tailwinds. We hope to capitalise on this momentum and target of open 50 offices over next 24 months. TOP business is growing in triple digit and we are profitable. This puts us on a path of rapid and profitable growth.," said Aditya Verma, Founder & CEO, The Office Pass (TOP).
Flexible office operators see steady demand from enterprises and SME's due to the uncertainty in the business environment and flexibility on investment commitment in the coworking space.
Commenting on this occasion Brijesh Damodaran, Founder, Auxano Capital one of the early investors in TOP said, "Hybrid work is the way forward. And with the leadership of the NCR markets, the growth playbook for geographic expansion is ready. Both bottom line and top line growth can be expected as TOP opens new centres in the months to come."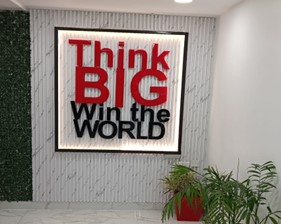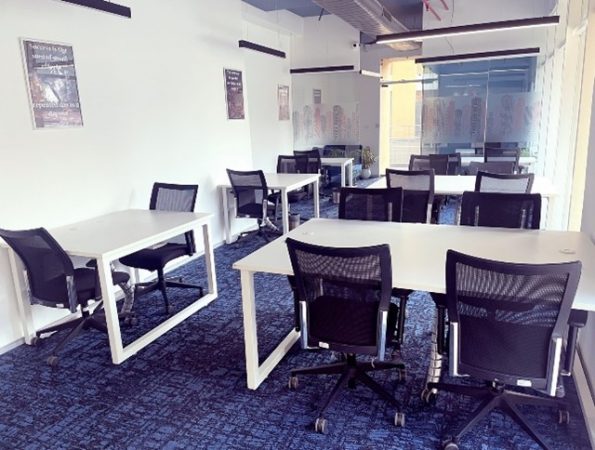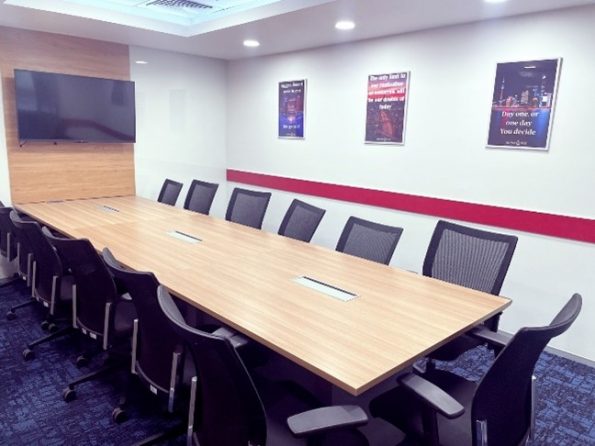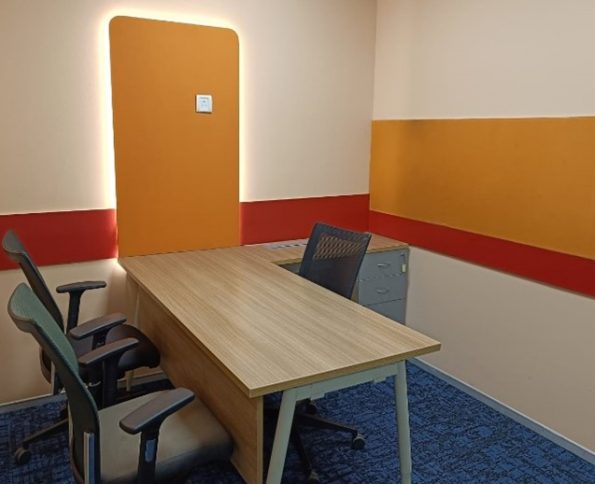 The Coworking and managed office market has disrupted the traditional work environment and has seen massive growth in the last few years. Within the Coworking segment, Neighborhood Coworking is gaining traction as founders / CXOs look to avoid the long office commute by opting for an office space close to the place of their residence. TOP has been propagating #WalkToWork in India ever since its inception.
💡 Are you looking for Coworking space in Gurgaon, Noida or Delhi?. We are just a call away.
Call now: 08999 828282
About The Office Pass (TOP)
The Office Pass (TOP) is a technology driven Neighbourhood Coworking & Managed Office space provider. TOP is the only Coworking & Managed Spaces Company in India that promotes #Walk-to-Work. TOP's vision is to have multiple Coworking offices spread across the city. TOP offices are located in CBD areas and around residential Neighbourhoods, so one can find the nearest office in less than 10 minutes.
TOP currently runs 14 offices across Gurgaon, Noida and Delhi. Over 122 mid to large size companies are using TOP Coworking and Managed office services. The company plans to open over 50 Neighbourhood offices over the next 2 years with presence in multiple cities across India.
One can think of TOP as a Convenient store (like 7-ELEVEN) of Coworking rather than a Super Store (like WalMart).
To learn more, visit www.theofficepass.com and follow TOP on LinkedIN and Facebook