Neighborhood Coworking & Managed Office Space company The Office Pass (TOP) is set to open its eighth Coworking Office in Delhi-NCR during this Navratri. The Gurugram based startup, which was founded in 2017 is looking to expand the business as it expects demand for flexible workspaces to grow to post the COVID-19 pandemic.
"The COVID-19 pandemic is making companies re-evaluate their cost structure. Organizations are looking at ways to conserve cash. Flexible workspaces are finding favor with companies, as they deliver high-quality office infrastructure through short-term, flexible contracts at 15-20% savings compared to traditional office leasing. After a five month demand eclipse, inquiries for coworking spaces have reached the pre-COVID level and TOP feels this is the perfect time to invest in the future. What better time than Navratri to kick-start something good", the company's founder Aditya Verma said.
The new center will come up on the Golf Course Road in Gurgaon, and will be the company's first office under the "TOP Gold" brand of high-end premium offices, targeting MNCs and large Indian corporations. This will be TOP's sixth office in Gurgaon and second on the prestigious Golf Course Road. The company additionally has one office each in Mohan Cooperative, South Delhi and Sec-4, Noida.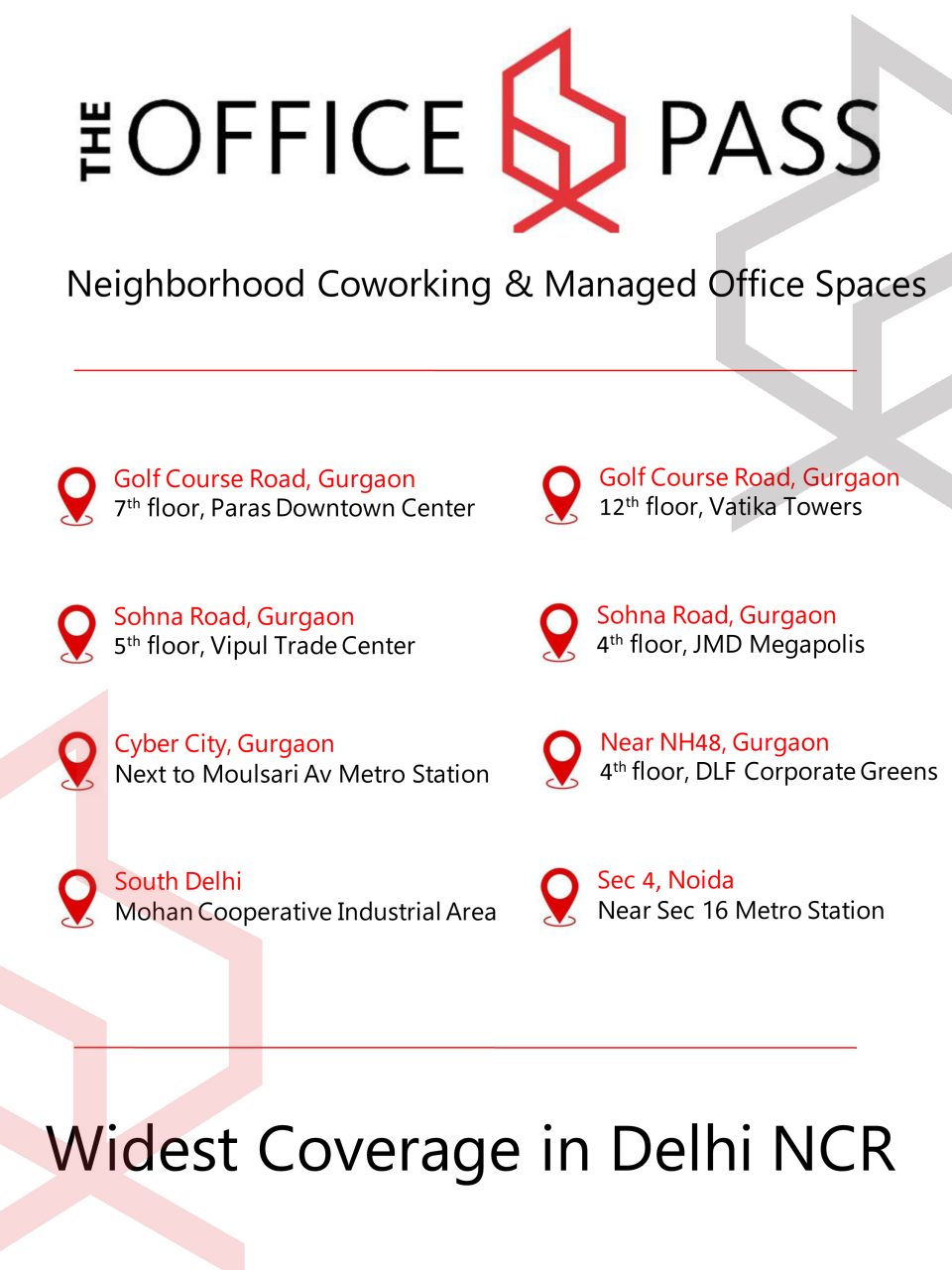 "The Office Pass (TOP) was home to 166 companies in the Small and Medium segment in India. With the launch of our new office under the TOP Gold format, we will extend our product offering to MNCs and large Indian corporates who were previously using Global Coworking brands. TOP Gold will be a premium product that offers wider desk space, more open areas, extremely high-end conference & meeting room infrastructure, and top of the line fixtures with extensive use of technology." Aditya Verma said.
Leasing of office spaces hit an all-time high in the 2019 calendar year, with net leasing at around 45-50 million sq. ft. The rise in demand for flexible workspace had been one of the major driving forces for strong office leasing last year. Coworking operators took almost 15 percent of the total office space leased in the year.
However, property consultants are of the view that office demand in the 2020 calendar year will decline by 30-50 percent due to the outbreak of COVID-19, which forced corporates to defer their expansion plans. The past six months have seen some consolidation in the Indian Coworking industry. Operators who were unable to achieve unit economics positive status in the pre-COVID period are finding it difficult to raise fresh capital. They will eventually scale down or shut shop.
"COVID-19 has caused commercial property rentals correction of 15-20% in past 6 months. Several Coworking companies have abandoned operations and left the market open for players like TOP. With less rentals and reduced competitive intensity, this is the perfect time for TOP to expand aggressively and grab market share", feels Aditya Verma.
About The Office Pass (TOP) 
The Office Pass (TOP), part of TOP Technologies Private Limited, is a Neighborhood Coworking & Managed Office spaces company. TOP offices are warm, friendly and ready to use.
In developing countries like India, people waste significant time, effort and money just commuting to work. In large cities, this time can be over 2-3 hours each day. Developing nations can ill afford this wastage. This time can be effectively utilized to grow the business and improve productivity – only if someone solves the issue of office commute.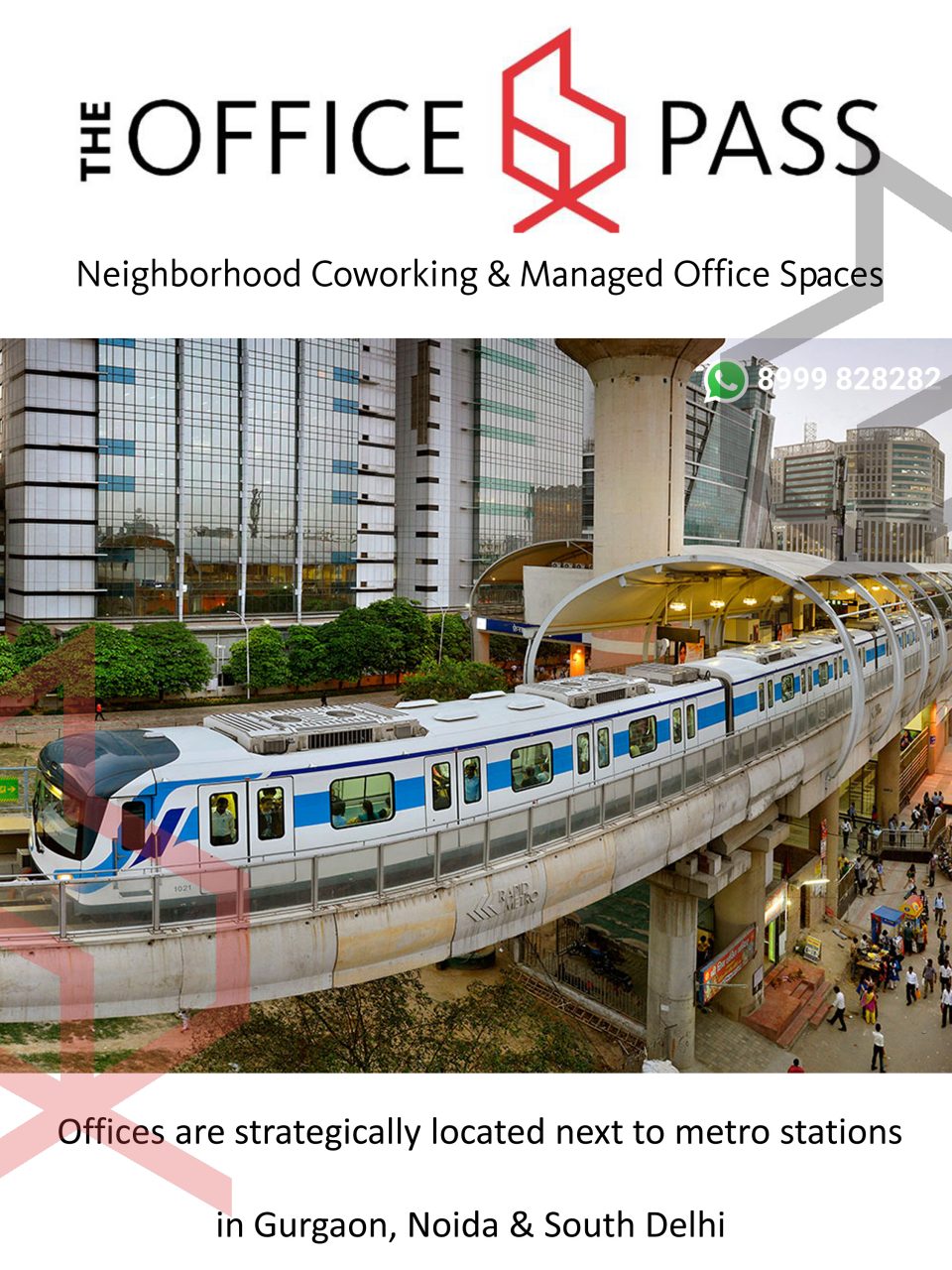 TOP is the only company in the industry offering Neighborhood Coworking (NCW). NCW, as the name suggests, is different from conventional coworking as it caters to target audiences nearby (< 5 kms). The fundamental premise is that people love to work in a high-quality office facility close to their place of residence / business rather than commuting for long distances.
Our vision is to have multiple offices spread across the city – so one can find the closest TOP office within 5 kms. You can think of us as a convenience store for Coworking (Such as a 7-11) versus a superstore (like Walmart).