On January 16, 2021, India began the world's biggest COVID-19 vaccination drive in an attempt to immunize more than 1.3 billion people. It has brought a wave of hope across the country, especially among businesses. It is expected that with vaccination, the pandemic will soon be under control, and the economy will be revived.
The rollout of COVID-19 vaccination, however, also raises a key question – should employers mandate their employees to take vaccination? More importantly, how do companies handle scenarios where employees refuse or delay vaccination due to safety, medical, and other concerns?
This blog by The Office Pass (TOP) covers some of the crucial aspects of COVID-19 vaccination vis-à-vis employee compliance.
Can you, as an employer, force your employees to get vaccinated?
No, you cannot. Currently, there are no full-fledged laws and statutory mandates in India regarding COVID-19 vaccination in workplaces. Moreover, the FAQs released by the Indian Ministry of Health and Family Welfare make it clear that vaccination for COVID-19 is voluntary, though recommended.
While there is no denying that vaccination is beneficial to all and helps keep workplaces safe, you cannot mandate your employees to get vaccinated or take any action against those who haven't taken the shot.
So, what is the way forward?
In the absence of any statutory directives regarding the COVID-19 vaccination of employees, how can companies address the matter of workplace safety? Moreover, given that you have the legal obligation of Duty of Care, how do you perform it without forcing your employees and complying with the laws existing in India?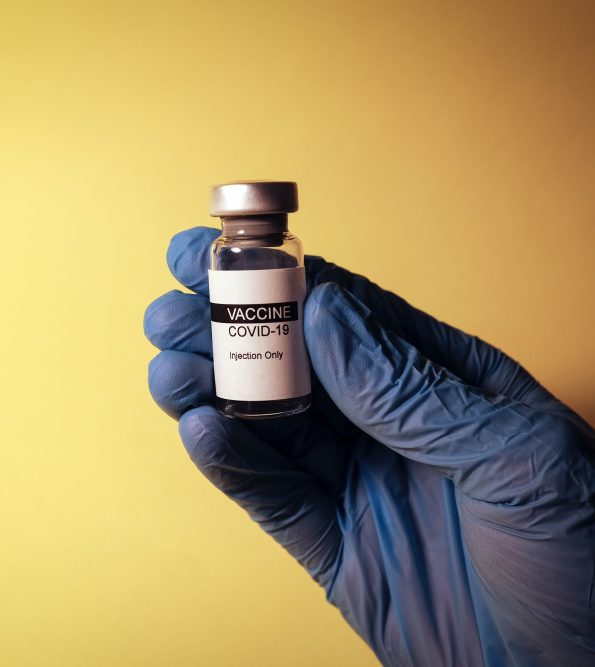 Given below are a few things you, as an employer, can do in this regard:
First thing first! You must take the lead and take the vaccination yourself before requesting your employees to do the same. It applies to all the top management members in your organization, including founders, CEOs, CXOs, etc.
When leaders in an organization take the first step and lead by example, employees get the confidence to follow suit. Moreover, it sets a follow-worthy organizational precedent and removes the fears or concerns employees might have about getting the shot.
Refund or reimburse vaccination costs
All organizations must make sure that financial concerns are not stopping their employees from getting vaccinated. The key here is to create a feasible strategy to cover the vaccination costs of employees based on the size and profitability of the company.
You could fully or partially refund or reimburse the costs or pay for the vaccination and then deduct it as EMI from their salary. Alternatively, you can look for medical insurance plans that cover the COVID-19 vaccination of all your staff.
Make information accessible
While addressing the question of employee vaccination, it is important to let them form their own opinions and make informed decisions. If your business is not directly related to the medical industry, you might not have in-depth knowledge or expertise on the subject matter. However, you could always ensure that your workforce has access to up-to-date and accurate information.
For instance, you can compile reports, updates, notifications, and guidelines released by national and international authorities, such as WHO, Indian Ministry of Health and Family Welfare, Indian Medical Association, and the like. By doing this, you can ensure that employees are not misinformed on the matter.
Also Read: How COVID-19 is Impacting Flexible Office Space?
Offer additional paid leaves and time-off benefits
Another step your organization can take towards ensuring employee compliance is to create conditions that encourage vaccination. Let no employee in your company stay away from getting the shot for fear of losing a workday or because they don't want to use their paid-leave benefits on vaccination.
Medical and governmental authorities have indicated that the vaccine might have side effects, so it is indeed a good idea to offer employees additional paid time-off to be vaccinated and take medical attention for side effects if there are any. Based on your business model, you could also allow vaccinated employees with no significant side effects to work from home for a few days.
Conduct sessions by medical professionals
Organization-wide awareness programs also help you achieve better employee compliance with regard to COVID-19 vaccination. However, you must make sure that such programs are headed and handled by professionals who have experience and expertise in the medical field. For example, you can invite experienced medical professionals to talk to your workforce and have Q& sessions with them.
Such initiatives also double as platforms where your staff can clarify their doubts and get answers to all the questions they have about the vaccination and its side effects. More importantly, face-to-face sessions with medical professionals equip your employees with a better idea of what to expect before, during, and after vaccination.
Ask employees to share information on their vaccination status
If you have a large workforce, having non-vaccinated employees in the workplace could pose a potential safety threat. For businesses offering field services, it might also lead to customer concerns. With customer and workplace safety in mind, you could ask employees to share information on their vaccination status and allow non-vaccinated employees to continue working from home.
However, you must keep in mind that the medical and health information of employees comes under Sensitive Personal Data or Information (SPDI). Therefore, it is mandatory that you abide by all applicable data privacy rules and requirements before collecting personal data. Furthermore, you have the liability to take prior consent from employees and collect and store the data with the utmost safety and confidentiality.
The bottom line:
When all things considered, the best way forward is to create awareness among employees on the importance of the COVID vaccine in the ongoing fight against the pandemic. You must also, as an organization, try to address and remove any barriers that might be preventing your workforce's access to vaccination.