Gurugram, 16th November 2022: Neighborhood Coworking operator The Office Pass (TOP), which currently runs 12 Coworking offices in Delhi NCR, plans to open a new office in Gurgaon by November end. The new office will be launched in Unitech Cyber Park, Sec 39, Gurgaon (near HUDA City Centre metro station). This will be TOP's 11th office in Gurgaon and third one in Cyber Park complex. With this opening, TOP will reach a capacity of 1,200 seats in the Cyber Park complex.
The new office will be opened in Gurgaon
TOP will become the only Coworking operator to have 13 Coworking offices in Delhi NCR
This year has been extremely rewarding for the Coworking industry as there has not been any covid related disruptions. Companies and employees who were earlier working from home #WFH have started hybrid working leading to a surge in demand for flexible workspace providers like TOP. In addition to this, several companies are allowing their employees to work in an office close to their residence and that is creating a tailwind for Neighborhood small offices format.
"As companies move away from traditional leases and people prefer to work from an office close to their place of residence, we are experiencing good demand for our Neighborhood Coworking model. TOP's revenue in FY'22 grew by 135% and our business turned EBDITA positive. TOP expects similar growth in FY'23.," said Mr Aditya Verma, Founder & CEO, The Office Pass (TOP).
💡 Are you looking for Coworking space in Gurgaon, Noida or Delhi?. We are just a call away.
Call now: 08999 828282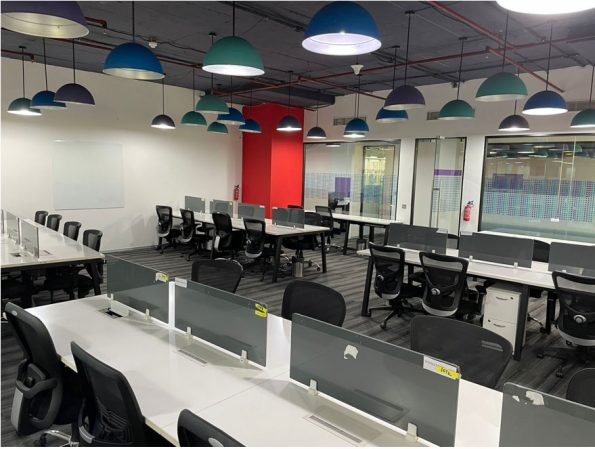 The Office Pass (TOP) Coworking Office at Unitech Cyber Park, Gurgaon
TOP's 12 existing offices (10 in Gurgaon and one each in Noida and South Delhi) are running at around 90% occupancy. This expansion will strengthen TOPs dominant position further and will make it the largest Coworking operator in Delhi NCR with 13 operational offices. The company hopes to achieve break-even in the new office within 3-4 months of the opening.
Commenting on the company's expansion Brijesh Damodaran, Partner, Auxano Capital one of the early investors in The Office Pass (TOP) said, "TOP is the first player in the Neighbourhood Coworking space and today it's a market leader in this space. Managing the working capital efficiently along with being diligent in identifying new office spaces has been its USP. Increasing its geographical reach outside of NCR is the next big step for TOP and 2022/23 should see this in action."
The Indian flex space market has seen huge growth over the last few years. It is still very early days for Coworking players. It is pertinent to note that the current flex market penetration in total office stock stands at approximately 3.5%.  According to JLL's office market report, India's average penetration rate for the top seven cities could reach around the 4.0-4.5% mark over the next two years.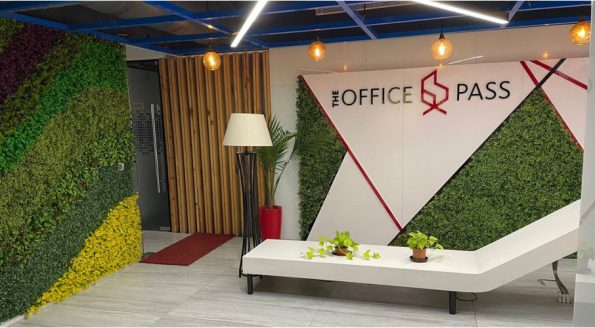 The Office Pass (TOP) Coworking Office at Unitech Cyber Park, Gurgaon
There are several demand drivers at play for the Coworking industry. Firstly, companies are opting for flexible workspaces over traditional leases. This trend has got amplified over the past 12-18 months. Secondly, Coworking operators like TOP are able to pass on an economic benefit to corporates that helps them to lower their office operational expenses by 18-22%. This is critical during time of an impending slowdown. Finally, there is less competitive intensity in the Coworking segment post covid. Many of these factors will continue to be in play over the next 12-18 months.
TOP typically takes office spaces of 10,000 to 30,000 SqFt. These spaces are then furnished to suit the requirements of Indian Small & Medium sized businesses (SMBs). TOP also takes care of office related services like housekeeping, admin, IS, high speed internet, electricity, tea / coffee, office supplies, equipment AMCs and statutory compliances like fire safety, insurance and taxes. SMBs takes these services on a cost per seat basis. The average monthly cost per seat is INR 8,500/- to 12,000/- per seat for a 12 months contract. TOP makes a margin of 35%-38% at 85% occupancy.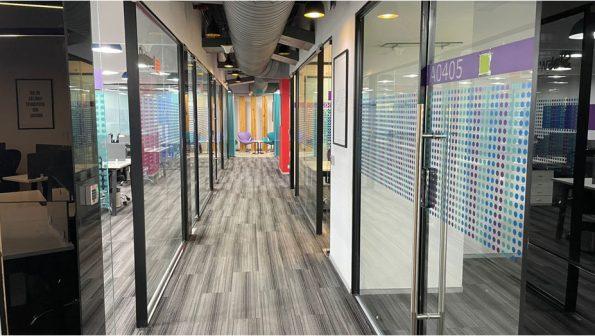 By shifting from a traditional office to Coworking, SMBs are able to save 18-22% in terms of office operations cost. This is the main reason for companies to shift towards Coworking.
The demand for flexible workspace was largely driven by freelancers and start-ups in 2015-2019. However, post COVID, organisations of all sizes have developed a fancy for this format. Going forward the demand will be largely driven by small to mid-sized companies, large companies and MNCs using Coworking for their distributed / hybrid office formats.
💡 Are you looking for Coworking space in Gurgaon, Noida or Delhi?. We are just a call away.
Call now: 08999 828282
About The Office Pass (TOP)
The Office Pass (TOP) is a technology driven Neighbourhood Coworking & Managed Office space provider. TOP is the only Coworking & Managed Spaces Company in India that promotes #Walk-to-Work. TOP's vision is to have multiple Coworking offices spread across the city. TOP offices are located in CBD areas and around residential Neighbourhoods, so one can find the nearest office in less than 20 minutes. You can think of TOP as a convenient store for Coworking (like 7-ELEVEN).
TOP currently runs 12 offices across Gurgaon, Noida and Delhi. 135 mid to large size companies are using TOP Coworking and Managed office services. The company plans to open over 100 Neighbourhood offices over the next 3 years with presence in multiple cities across India.
To learn more, visit https://www.theofficepass.com/ and follow TOP on LinkedIN, Facebook and Startup Story.