Co-working spaces have emerged as a popular alternative to traditional offices in recent years. Co-working phenomenon which was earlier popular with freelancers and start-ups is now spreading fast among mid and large sized companies. Here are the top 8 reasons why co-working spaces are finding favour when compared to traditional offices:
8 Reasons why Co-Working spaces are better than tradition offices
1. Flexibility
Co-working spaces offer more flexibility in terms of location, seating arrangements, rent, and loc-in periods when compared to a traditional office. This allows businesses and individuals to adapt to changes in their work requirements easily. A traditional lease for an office in India is for 3 years. However, an average lease for a co-working office is only for 12 months.
💡 Are you looking for Coworking space in Gurgaon, Noida or Delhi?. We are just a call away.
Call now: 08999 828282
2. Cost-Effective
Co-working spaces are generally more cost-effective than traditional offices, especially for mid-sized businesses and freelancers. They offer shared amenities, such as a cafeteria, meeting rooms, printing, and high-speed internet, without the added cost of setting up and maintaining them. When the cost of these shared services are shared among multiple companies, the cost per company drops dramatically. As per one estimate an organisation can save 18-22% of office operational cost merely by shifting from a traditional office to a co-working space.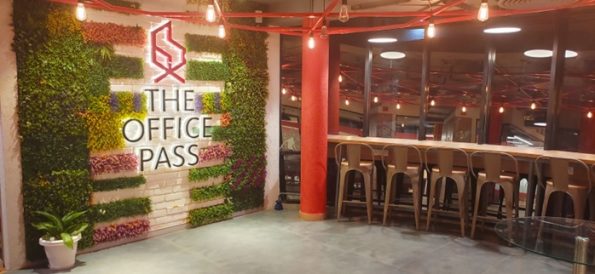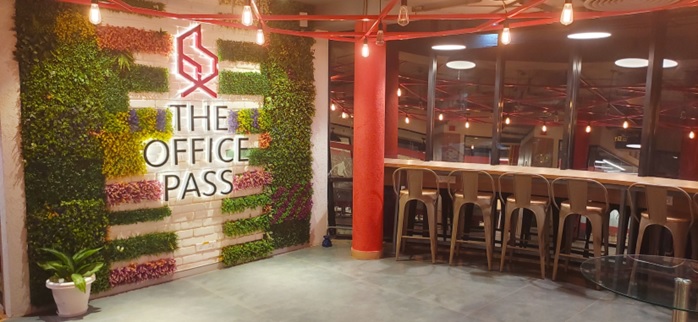 3. Networking Opportunities
Co-working spaces bring together a diverse community of individuals and businesses, providing ample opportunities for networking and collaboration. This can lead to new business opportunities and valuable connections. Networking between people working in same organisation get clouded by their competitive intensity and office politics.
4. Increased Productivity
The open and collaborative environment of co-working spaces can lead to increased productivity, as individuals are able to share ideas and resources more easily.
5. Access to state-of-the-art facilities
Co-working spaces are equipped with the latest technology and modern amenities, allowing individuals and businesses to work efficiently. Traditional offices often do not offer facilities like face recognition based access controls, 5th or 6th generation WiFi access points, CCTV surveillance to prevent theft and mischief. Co-working spaces have these as integral part and they keep adding new age state-of-the-art facilities as they are introduced in the market.
6. Improved Work-Life Balance
Co-working spaces offer a more relaxed and flexible work environment, allowing individuals to balance their work and personal life more effectively. Co-working spaces like The Office Pass (TOP) allows employees of their member companies to work from any of their offices that are close to the place of residence. This helps them save valuable commute time which can be spend with friends and family members.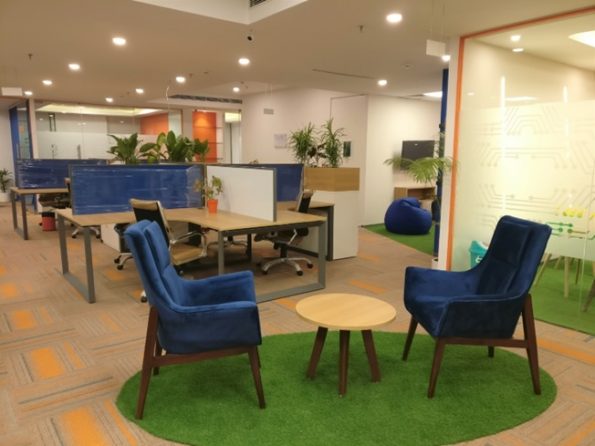 7. Reduced Stress Levels
The collaborative and supportive environment of co-working spaces can reduce stress levels and increase job satisfaction. Employees are not always surrounded by pears who are fighting for the same position / project. Instead, employees of one organisation can freely interact with employees of many other organisation without any sense of competitiveness or prejudice.
💡 Are you looking for Coworking space in Gurgaon, Noida or Delhi?. We are just a call away.
Call now: 08999 828282
8. Access to Expert Support
Co-working spaces have companies of extremely diverse background. If you need someone to help you with a particular project or initiative, help may be just a few steps away. All you need to do is to request the community manager to connect you with people knowhow on the topic. This is especially beneficial for companies that are looking for innovation and diversification. Start-ups can find mentors in fields like product, technology, marketing, strategic initiatives etc with relative ease. This is difficult in a traditional office setup.
In conclusion, co-working spaces offer numerous benefits over traditional offices, including increased flexibility, cost-effectiveness, networking opportunities, increased productivity, access to state-of-the-art facilities, improved work-life balance, reduced stress levels and access to expert support. For businesses and individuals looking to take their work to the next level, co-working spaces like The Office Pass (TOP) provide a compelling alternative to traditional offices. To know more about TOP Coworking offices in Delhi NCR call at 08999 828282.