Under the founder speak initiative of The Office Pass (TOP) christened #TOPTALKS, we are pleased to share the story of Nitesh Duhan, Founder, Human Peritus. Human Peritus is a trusted advisor for UGC NET, UPSC Recruitment exams, Marketing and HR officer exams in PSUs, Management optional for UPSC.
Nitesh & his team has been associated with TOP Coworking space for over a year and in this post Nitesh shares his experience of building and scaling the company. 
1.Tell us something about you (education & experience) and the business you started
I am an Engineering graduate and also a MBA holder. Before venturing into my own business I have worked in some prominent firms such as Infosys, Aadhar project and PwC. I started Human Peritus in the year 2012 and the idea behind the institution of Human Peritus was that there was a need for competitive exams and in the field of higher education. When I say higher education, I am referring to the education options after post-graduation.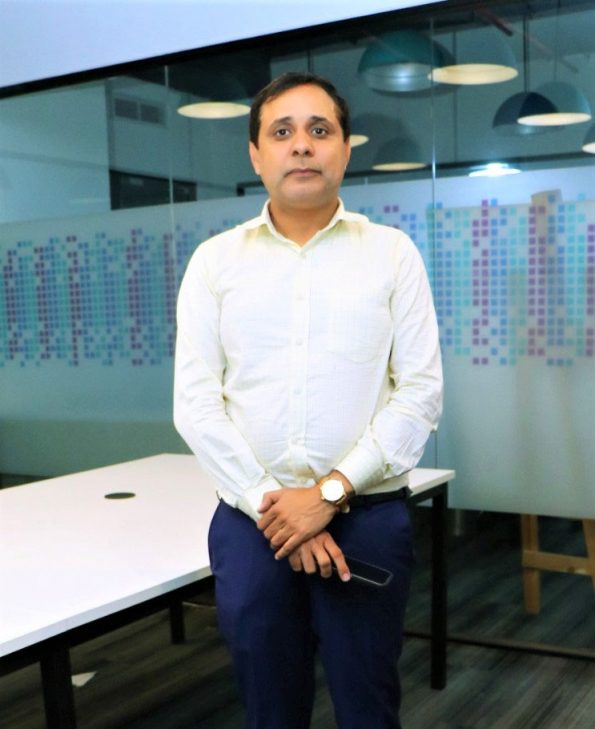 Since this entire higher education spectrum was very wide in nature, we started with a very small segment which was management. We started by focusing on one particular exam, which was UGC net in management, later we expanded into other exams like HR and marketing officer with different PSU. Then we started offering new subjects like HR and labor laws and commerce. Slowly we also kept expanding the exams like UGC net then UPSC exams like UPSC recruitment exams etc. 
💡 Are you looking for Coworking space in Gurgaon, Noida or Delhi?. We are just a call away.
Call now: 08999 828282
2. How old is your company and how did you think of this concept? What problem are you trying to solve?
As of 2023 we have been in the business for 10 years. The idea behind the seeding of Human Peritus was to enable a trusted advisor for UGC NET, UPSC Recruitment exams, Marketing and HR officer exams in PSUs, Management optional for UPSC. We are the subject matter experts in Management and Commerce subjects, we help students by assisting them in competitive exams UGC NET, HR officer exams, UPSC and so on.
3. What is your business model (how do you make money)? Would be great if you can share some actual data like revenue growth (QoQ or YoY), active user / customers, new initiatives etc
Our business model is pretty simple, we charge students with a stipulated amount of fee depending on the nature of the competitive exam and offer Concise Printed Booklets, Live Classes, Recorded Videos of Live Classes, Question Bank for Practice, Previous Years solved papers, Mock Papers and support them until they clear the above mentioned competitive exams. Over the span of 10 years, I think we have enrolled 10,000 students with us from all over India. We are present and are spread over Pan India. We basically met the end to end requirements of our customers to crack competitive exams.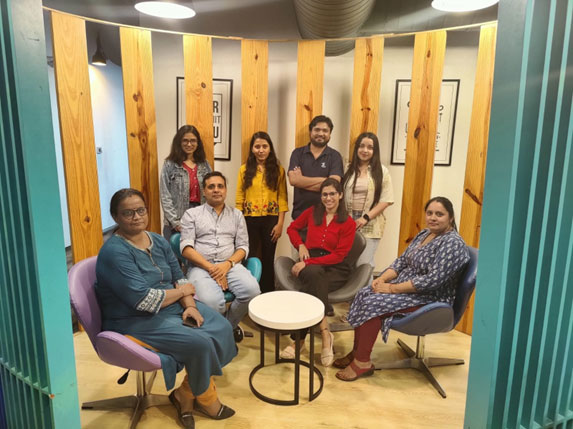 Team Human Peritus @ TOP Coworking Space in Gurgaon 
4. Top 3 steps taken by you to attract and retain talent? Explain how you develop / nurture talent in the company?
The calibre of an organization's talent, in my opinion, greatly influences its strength. In my opinion, in a hiring market when competition is fierce, the best way to draw top talent is by offering a solid organisational culture and chances for personal development.
Workplace culture is the first thing to consider because it installs confidence in new hires to stay put and keeps seasoned employees anchored and obedient. Keep in mind that a fear-based workplace culture can hinder communication and result in major issues. Always put being transparent first. Conversations may enhance skill in a variety of ways once they start. 
5. What do you like to do in your free time? 
I play sports to kill time but since the pandemic there has been a hindrance. Post work I make sure I spend time for myself at home, sometimes I go join my colleagues for dinner. My free times are pretty simple.
💡 Are you looking for Coworking space in Gurgaon, Noida or Delhi?. We are just a call away.
Call now: 08999 828282
6. Tell us about your workspace (own office, coworking office, managed office or anything else like home office or hybrid working environment) and the reason for opting for them
Currently we are operating from The Office Pass (TOP), Unitech Cyber Park in Gurgaon, Haryana. We have eight people working full time and around 15 employees are working on a part time basis.
The Office Pass (TOP) is a spectacular co-working space that offers all the amenities with a great infrastructure. It is aesthetically pleasing and is a delight to work in. It has some private meeting rooms and the pantry is very clean and hygienic. It feels very professional and is a refreshing place to work in the morning.
7. How is your overall experience with The Office Pass (TOP)? 
The Office Pass (TOP) is a great place to work. It is very well managed. The support and maintenance staff are great. Everything is clean and they promote a hygienic environment.  The building is technologically advanced, spacious and has a very pleasant design.
With all the office amenities and essentials it is a peaceful place to work. My experience with TOP has been a hassle free one and I would recommend them for any business leaders.