Under the founder speak initiative of The Office Pass (TOP) christened #TOPTALKS, we are pleased to share the story of Pankaj Kathuria, Co-Founder / Chief Product Officer, IDORAA. Pankaj & his team has been associated with TOP Coworking space for over a year. IDORAA is a complete employee lifecycle management platform. In this post, Pankaj shares his experience of building and scaling the company. 
Tell us something about you (education & experience) and the business you started
I am an IT graduate and also pursued my post-graduation in Business Administration. I started my career as a UI/UX designer and then spent a considerable part of my career working with Times Group. During that time, I had the experience of working with multiple products across industries. So, I have a good understanding of product development, dealing with different stakeholders, product growth management etc.
During Covid, my co-founder and I found that there is an enormous opportunity in this sector and therefore conceptualised Idoraa, which is an employee life cycle management platform. With my background in designing and product management, this seemed a natural choice.
💡 Are you looking for Coworking space in Gurgaon, Noida or Delhi?. We are just a call away.
Call now: 08999 828282
We initially started a Visitor Management System (VMS) as everything needed to be digital and touchless. We later discovered that we could provide various other functions within our platform.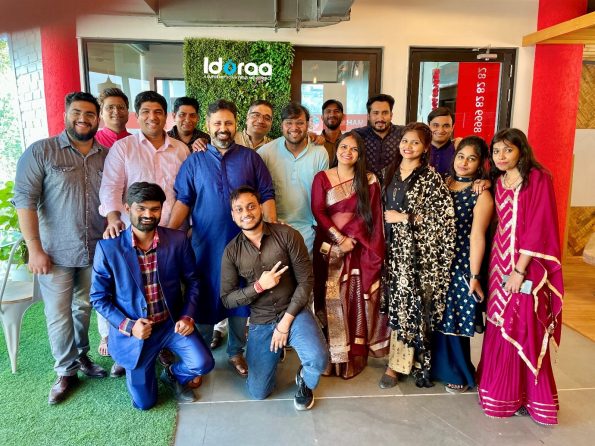 How old is your company and how did you think of this concept? What problem are you trying to solve? 
We started Idoraa in June 2021. As mentioned, it started with VMS and on the basis of our experience we saw a bigger problem that several organizations are facing which can be easily solved. We figured that organizations, irrespective of their size, use multiple platforms to manage employee functions. For instance, there is a platform for attendance and payroll management, while travel management or asset management uses different platforms. Our product brings all these functions onto one platform.
While deep diving into organizational systems we were also able to create unique features in every module. For example, our attendance module, which some of clients are already using, has two attendance capturing features. One, wherein you can mark your attendance through mobile. Our system then marks not only the attendance but also records the GPS location of the user, the device ID and their selfie. This data is again verified with their registered photo.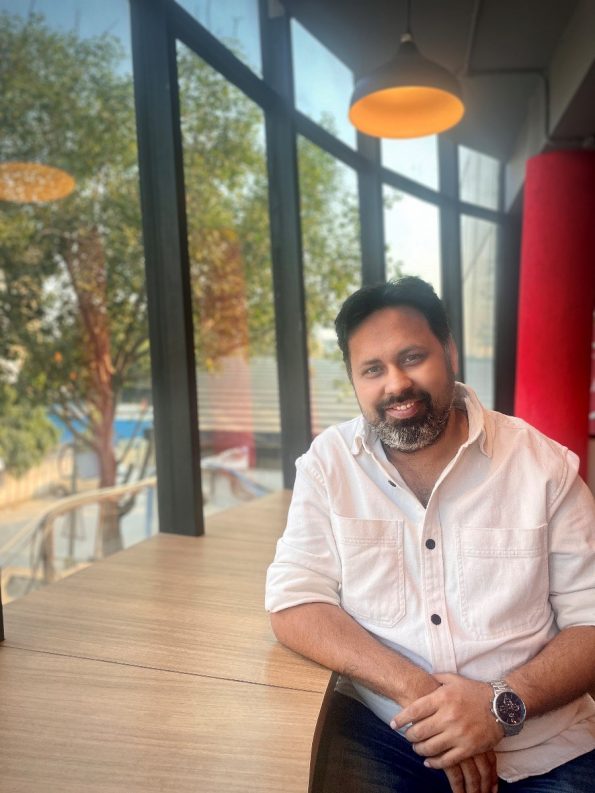 Secondly, we have our own cameras that can be installed at the entry and exit gates of the office premises. These cameras capture the attendance, even when walking in a group. Organizations can do away with swiping, punching or biometrics.
Our system is robust and since its an integrated platform, we work on both the hardware and software.
What is your business model (how do you make money)? Would be great if you can share some actual data like revenue growth (QoQ or YoY), active user / customers, new initiatives etc
Idoraa is a SaaS platform and is run on the per user per month model. However, for some modules we have charge on per month basis and campus basis as well. For instance, VMS is campus based whereas payroll and attendance module is completely on per user model.
Top 3 steps taken by you to attract and retain talent? Explain how you develop / nurture talent in the company?
We are a fast-growing company and our revenue is increasing q-o-q.   At present we have 30 employees and we plan to hire more people from both software and hardware backgrounds.
Our philosophy is that retaining starts from the hiring process. When we hire people, we try to understand the intention of the person and if they are open to learning new things. Knowledge is definitely required but its secondary from our perspective. If the person is interested to work, they will get the environment to learn new things. Since ours is an integrated platform a person who joins us will have the opportunity to work on both hardware and software. Anyone who has the passion to learn will not leave the company easily because of the new opportunities that are present.
Also, there are multiple reasons why people leave an organisation. Complicated processes might be one of the reasons that could create a bad image of the company. As our product is an employee life cycle platform, we have firstly integrated our platform within our organisation. We also emphasize on a good office environment.  Since we work in a shared space it has worked well for us as it provides opportunities to interact with people from other organisations which is exciting. This is also a factor which plays a major role in retaining people.
💡 Are you looking for Coworking space in Gurgaon, Noida or Delhi?. We are just a call away.
Call now: 08999 828282
Tell us about your workspace (own office, coworking office, managed office or anything else like home office or hybrid working environment) and the reason for opting for them
We were working from home initially, but our physical office space started in The Office Pass. We were a self-funded start-up and therefore were looking for coworking spaces that gives us the value for our money.
What do you like to do in your free time? 
In my free time I like driving.
Tell us about your experience with The Office Pass (TOP)? 
The Office Pass (TOP) has exactly what we want which is bang for the buck.  We are very happy as the environment is conducive, the costs are affordable, the amenities are excellent and the team is very responsive. We have never faced any major issues. In the event of commonplace problems like internet connectivity, issues are resolved instantly.