Under the founder speak initiative of The Office Pass (TOP) christened #TOPTALKS, we are pleased to share the story of Vinay Bathla, CEO, zKonsult Innovative Solutions (ZISPL).
ZISPL, founded by a set of Certified industry experts with almost a century of cumulative experience, is a fast-growing brand engaged with fortune 500 clients helping with their Technology, L&D and HR needs.
Vinay and his team operate from TOP Coworking Space in Gurgaon and in this post he shares his experience of building and scaling the company. 
💡 Are you looking for Coworking space in Gurgaon, Noida or Delhi?. We are just a call away.
Call now: 08999 828282
1. Tell us something about your (education & experience) and the business you started
This company started in 2018, when three great women leaders came together and planned to start something of their own. The idea was human capital transformation or human skill transformation, and they named the company Stylus Era which was, in the beginning a proprietorship company.
We began with three lines of business- content development which is now called as e-learning or learning solutions, HR solutions for recruitment and training solutions. As we grew and reinvented as a private limited, we changed the name to zKonsult Innovative Solutions Private Limited (ZISPL).
Now there are six co- founders, the three initial founders and their respective spouses who are now working for the company.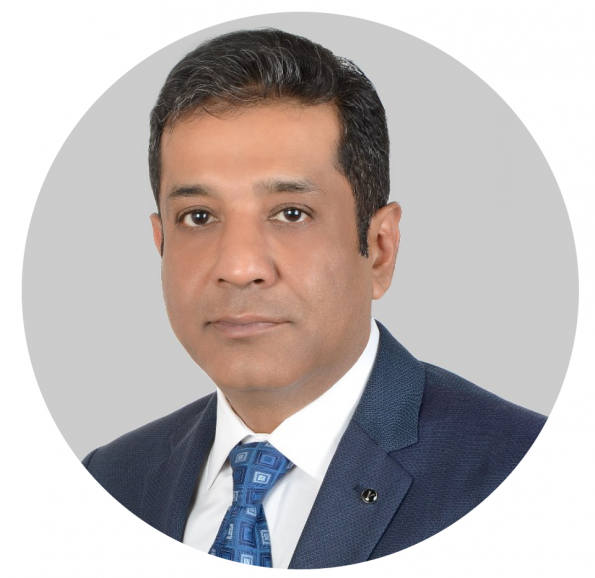 I joined the company, as a CEO, four months ago and introduced technology solution as a line of business to the existing services portfolio.
2. How old is your company and how did you think of this concept? What problem are you trying to solve?
This is a four-year-old company. The founders wanted to build something on their own rather than following someone.
3. What is your business model (how do you make money)? Would be great if you can share some actual data like revenue growth (QoQ or YoY), active user / customers, new initiatives etc
We are a pure B2B services company. We support our clients in any of the four lines of business. For instance, for content we offer to create modules, be it for corporate learning, or applications or product that they develop, any format of e- learning such as video, simulations, game-based or gamified etc, and the model is on project based.
On the recruitment & HR solutions we work with very selected premium clients. The idea was to serve the same client end to end. After the pandemic, people are still rediscovering themselves and it's been only four months that I've joined.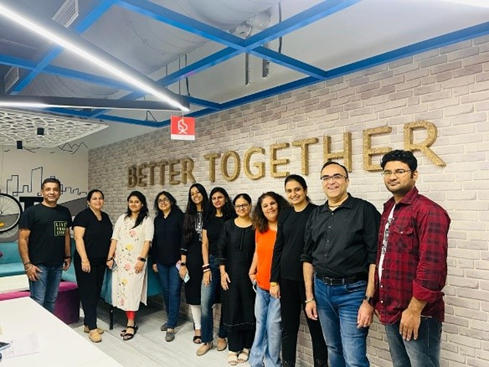 My first plan of action is to streamline certain processes and build a pipeline before we close this financial year, post which we shall redefine ourselves and build a 1-3- 5 years strategic plan. We want to be recognised as the best partner in the market for our clients. Our aim is to go global and play local as well.
ZISPL is a bootstrapped company and one of our strategies is to grow with acquisitions. As of now we are able to sustain our services and our profits are used to reinvest and build. 
4. Top 3 steps taken by you to attract and retain talent? Explain how you develop / nurture talent in the company? 
We have 48 full time employees and a pool of trainers and freelancers that work with us on a part time basis. All our employees are working across India and we have one office in Netherlands as well. Our attrition rate is almost zero and we give credit to our open working culture.
Since our employees are working remotely, employee engagement is key for us. We have our HR department taking active care of regular employee interactions be it with management or peers.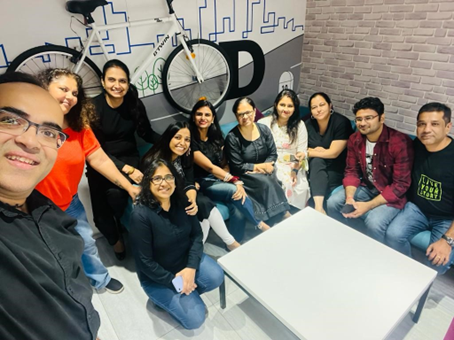 We also attend to our employee's wellbeing, and learning. Another important aspect of employee engagement, especially in remote working situation is Communication. Employees need to be apprised of everything that happens within the organisation, else they tend to be disconnected.
💡 Are you looking for Coworking space in Gurgaon, Noida or Delhi?. We are just a call away.
Call now: 08999 828282
5. What do you like to do in your free time? 
I like spending time with my kids.
6. Tell us about your workspace (own office, coworking office, managed office or anything else like home office or hybrid working environment) and the reason for opting for them
Before the pandemic hit, we worked in another coworking facility for a few months. Covid- 19 forced all of us to work from home but it's very important for an individual to interact with their teams.
We had looked for many coworking spaces before choosing The Office Pass and it's been almost six months working out of TOP.
7. How is your overall experience with The Office Pass (TOP)? 
In addition to being economical, I find that the people here are good. They have been supportive right from the start. They go above and beyond to cater to our every requirement.
I find that the culture and thought process of the founders aligns with what we are looking for. To top it off, the facility is aesthetically beautiful.