When it comes to setting up a business or finding a suitable workspace, traditional commercial office property leases are no longer the only option. In today's dynamic business landscape, entrepreneurs and professionals are embracing alternative solutions that offer flexibility, cost-effectiveness, and a vibrant work environment. In this blog post, we will explore five alternatives to commercial office property that provide unique advantages for businesses.
💡 Are you looking for Coworking space in Gurgaon, Noida or Delhi?. We are just a call away.
Call now: 08999 828282
5 Top Alternatives To Commercial Office Property
1. Coworking Spaces
Coworking spaces have gained immense popularity in recent years, revolutionizing the way people work. These shared workspaces provide a flexible and collaborative environment, allowing individuals and teams to work alongside like-minded professionals from various industries. The Office Pass (TOP) stands as the largest coworking provider in the Delhi NCR market, offering 14 strategically located coworking offices. From shared desks to private offices, TOP's coworking spaces cater to diverse workspace needs, fostering productivity, networking, and a vibrant community.
2. Virtual Offices
For businesses that don't require a physical workspace but still need a professional address and business services, virtual offices are an excellent alternative. Virtual offices provide a range of services, including a prestigious business address, mail handling, phone answering, and access to meeting rooms on-demand. They offer a cost-effective solution for startups, freelancers, and remote teams who want to establish a professional presence without the expenses associated with a physical office space.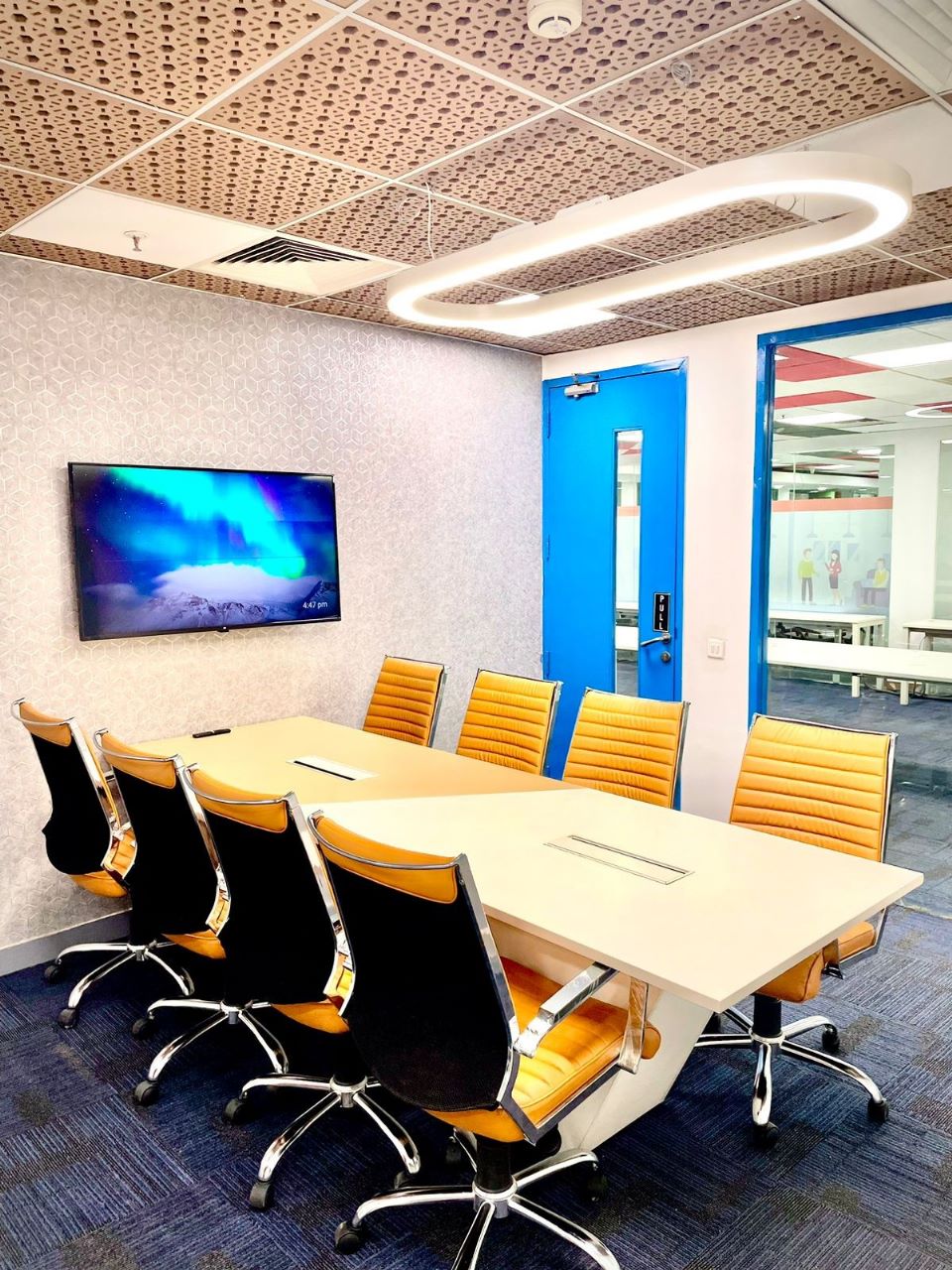 3. Shared Office Spaces
Shared office spaces are similar to coworking spaces but typically cater to larger teams or businesses that require more privacy. These spaces offer dedicated private offices with shared common areas and amenities. Shared office spaces provide a balance between privacy and collaboration, allowing businesses to work in a professional environment while enjoying the benefits of shared resources and networking opportunities.
4. Business Incubators and Accelerators
Business incubators and accelerators provide support, resources, and mentorship to startups and early-stage businesses. These programs are designed to help entrepreneurs grow their ventures by offering access to office space, funding opportunities, networking events, and specialized business support services. Incubators and accelerators provide a supportive ecosystem that nurtures business growth and success.
5. Home Offices and Remote Work
With the rise of technology and remote work trends, many professionals are opting to work from home or other remote locations. Home offices provide the ultimate flexibility, allowing individuals to work in a familiar and comfortable environment while eliminating the commute and associated costs. Remote work offers a great work-life balance and can be a cost-effective solution for businesses with geographically dispersed teams.
💡 Are you looking for Coworking space in Gurgaon, Noida or Delhi?. We are just a call away.
Call now: 08999 828282
Conclusion:
As the business landscape evolves, the alternatives to traditional commercial office property have become increasingly attractive and viable. Coworking spaces, virtual offices, shared office spaces, business incubators, and remote work all offer unique advantages that cater to the diverse needs of modern businesses. The Office Pass (TOP), as the largest coworking provider in the Delhi NCR market, offers a comprehensive range of workspace solutions, including coworking spaces and virtual offices, providing businesses with flexibility, affordability, and a vibrant work environment.
To explore the alternative workspace options available at The Office Pass (TOP) and find the perfect solution for your business, connect with us today. You can reach us by phone at 08999 828282 or send an email to hello@theofficepass.com. Our dedicated team is ready to assist you in finding the ideal workspace that aligns with your business goals.
Embrace the flexibility and innovation of alternative workspace options and discover a new way of working that suits your business needs. The Office Pass (TOP) is here to support your journey to success.