INDIAN OFFICE SPACE LANDSCAPE
As India embarks on the Digital India and Startup India theme, the office landscape is projected to change dramatically in the coming years. Indian government under the leadership of PM Narendra Modi is extending support to entrepreneurship in small & medium business. A new breed of organizations is likely to evolve on account of these initiatives. The buzzword of entrepreneurship and innovation will extend from organizations to workplaces as has happened in developed world, with companies & promoters looking at new and innovative ways to further their business.
For knowledge organizations, office space is normally the second or third highest expense after manpower & marketing, so it pays to think strategically. A business owner has various options to work out of rented office Vs Shared office or Coworking space.
Let us help you decide which one is the best suited for your need.
WHO SHOULD USE SHARED OFFICE SPACE OR COWORKING SPACE IN INDIA?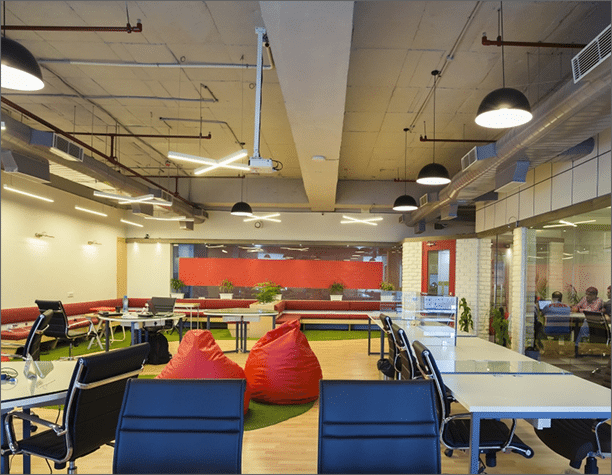 Coworking is the newest trends in the market enabling organizations to rent office space for a short duration to fill the gap between working out of a home office and leasing commercial space. In the west this concept is extremely popular among startups, small business and freelancers who take on Coworking for duration starting form a month to a year (and sometime more). So what are the scenarios where Coworking should be preferred over own rented office.
1. You're an early stage business and need to save money: Startups, small business and freelancers may not want to invest their limited capital in long-term leases, paying 4-6 months of security deposit or doing up the office to suite their requirements, It's understandably. Coworking is an affordable way to obtain professional office space until you are ready to pay for your own location. By renting Coworking space on a monthly basis, you can save money without a long-term commitment. Plus, Coworking gives you basic office amenities like Internet access, printers and conference rooms. However, as your business grows over a year or more, you outgrow your Coworking space. If your business is growing rapidly, your team dynamic is expanding, and you're becoming more established in your market, you may want to explore alternative office solution.
2. You have a small team: Coworking works great for smaller teams of 8-10 people. You can rent desk space, obtain a desirable address and have access to a professional space for team or client meetings. It's great for small business and freelancers who don't like working out of their home or a café and wants an open but professional work atmosphere.
3. You have very specific short-term needs: Coworking works best during times when future is not extremely predictable. Coworking spaces often sell membership pass where you can purchase monthly, daily and hourly pass based on your specific need. If the dynamic nature of Coworking environments & the opportunity to meet like-minded people inspires you, then this is the right choice. But if you're looking for stability and prefer to see the same friendly faces, Coworking may not be right for you.
4. Your business is based on networking: If your business requires you to actively interact with other people to achieve your goals, you'll find them at Coworking locations. Startups, small business & freelancers can network, collaborate and seek advice from co-workers. Coworking is highly recommended for designers, journalists, human resource professionals, content writers, developers, sales people, accountants, wealth managers, agents, freelancers and independent business owners.
WHO SHOULD USE YOUR OWN RENTED OFFICE?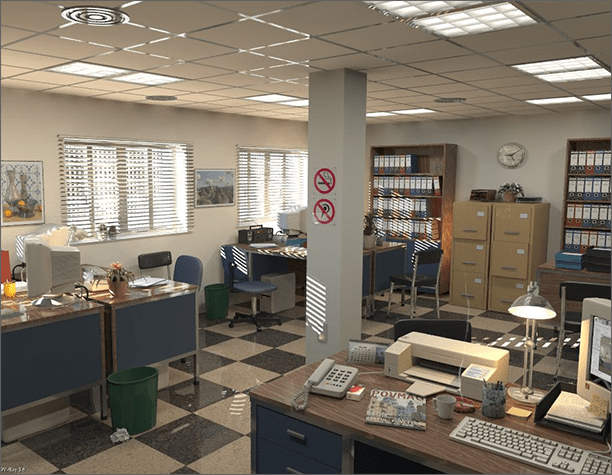 Own rented office works well for business where conserving cash come second fiddle, compared with confidentiality of work, security of data and fear of losing employee. Large organizations, public sector companies, banks, defense, security and consulting companies are a good example of such organizations. So what are the scenarios where own rented office should be preferred over Coworking.
1. You're a steady stage business: Your business has scaled and earning decent cash and your current priority is to project a positive image in the eyes of different stakeholders, you would prefer own rented office. Own office is often used to send a signal regarding the financial health of the business. If your office is located in an up-market location, employees and clients perceive the organization to be in good financial health.
2. You're able to forecast your future earnings: Own rented office requires lease commitment for minimum 3 years. In many instances, the contract is signed for 6 to 9 years. There are rent escalations of 10-15% after every 2-3 years that are part of these agreements. If you are able to forecast your future earnings accurately, you may consider signing a lease contract.
3. You're expanding fast: Your business has acquired momentum and you are adding employee in various functions. In such a situation, you would soon out-grow a Coworking space and it is recommended that you take a rented office with space for current as well as future requirements.
4. You're concerned regarding data security and confidentiality: You are in a business that requires you to maintain security and confidentiality of the data, research, user privacy etc, you would like to take your own rented office. Own space allows you to set up physical security, video surveillance and data security firewall as required by the business. These may not be possible in a Coworking space.
If you are looking for a Coworking space in Gurgaon, check out The Office Pass at Sohna Road. It ticks all the boxes and working there can have a positive impact on your business.
Happy Coworking.