Productivity is a catchphrase used in all organizations, both big and small. It refers to the efficiency of employees in achieving the objectives and goals of the organization. You must strive to increase employee productivity as it helps bring down costs and attain better results and growth. In other words, employee productivity has a direct impact on the success of your company.
However, increasing employee productivity often proves to be a big challenge for many organizations. It's not easy to get every employee on the same page since they have different temperaments, roles, and targets. That said, you can certainly use some organization-wide strategies to increase the overall productivity of your workforce.
8 Simple ways to increase employee productivity in the workplace
In order to increase employee productivity in the workplace, you can implement these 8 changes in your organization to boost employee productivity as mentioned below: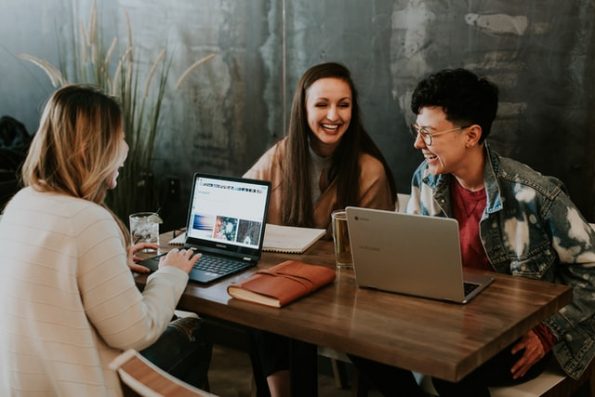 1. Set realistic goals and deadlines
It is important to have a good idea about the skills of your employees to maximize their productivity. When you know how talented your employees are, you can match tasks to skills. It will also allow you to set realistic goals and offer employees a better chance to complete the tasks efficiently and within deadlines.
Speaking of deadlines, it is also vital to set realistic targets so that employees get sufficient time to complete the given tasks. If you are inclined towards setting challenging timelines, make sure that they are achievable.
2. Communicate clearly and effectively
Your organization can have a better shot at increased employee productivity when there is clear communication between employees and managers. Employees can perform better when they have a clear idea about the responsibilities they have to shoulder and the goals they should achieve.
It is a good idea to have platforms where managers can interact regularly with their team members, share challenges/feedback, and brainstorm solutions. This can make employees feel unified with the organization's goals and foster job satisfaction, leading to efficiency in work. Additionally, create multiple channels within the organization to communicate relevant updates and information in a timely manner.
3. Delegate responsibilities
More often than not, organizations are not open to the idea of delegating responsibilities beyond the top level of management. Believe it or not, this is one step that can do wonders when it comes to improving employee productivity.
When you delegate responsibilities to proficient employees with proven track records in their line of work, you provide them the opportunity to gain leadership experience and skills. It often helps employees to derive a sense of achievement. As a result, they feel more motivated to perform better in order to justify the trust placed on them.
4. Offer flexible work arrangements
Flexible work arrangements have always been instrumental in increasing employee productivity. A study conducted by Zenefits has found that 78% of employees said flexible work arrangements made them more productive.
Now, when you talk of flexible work arrangements, you need to make sure that it is as distraction-free as possible. At the same time, it must provide your employees with all the necessary facilities for better engagement, smooth performance, and improved work results. A coworking space or a neighborhood office can fulfill all these conditions and help your employees concentrate on their work without feeling constrained.
5. Encourage creativity and innovation
When it's a question of increasing employee productivity, encouraging creativity and innovation matters a lot. If you, as an organization, don't welcome creative and innovative ideas, you may be unwittingly harming employee engagement and productivity.
By allowing your employees to be creative, you can help build their confidence and self-worth. This, in turn, can boost their productivity to a considerable extent. You can encourage innovation within the organization by creating a work culture where feasible ideas and suggestions from employees are accepted, implemented, and above all, rewarded.
6. Focus on training and development
Do not overlook the crucial role of training and development in increasing employee productivity. While some companies do away with training to save money and time, this can create an adverse impact on employee productivity as well.
You must focus on training and developing your employees to make them better equipped to face challenges and complete their duties with expertise. You also need to specify plans for employee development by stating how they can acquire the skills, such as through formal training, mentoring, workshop classes, etc.
Also Read: 5 Successful Companies that started in Coworking Spaces
7. Reward your employees
If you want your employees to be productive, you must give them reasons to be so – there are no two ways about that. This is where rewards, recognition, and other employee incentives come into play. Rewarding employees is one of the best and effective ways to keep increasing their productivity.
Make sure that your organization has a well-thought-out reward system in place. From public recognition, additional paid time off, and paid holidays to team dinners to handwritten notes, there are many ways you can reward and incentivize your employees.
8. Offer the right tools and equipment
Even the best and most talented resources you hire cannot unleash their productivity if you don't support them with the right tools and equipment. That's why you must pay special attention to equipping them with the latest tools that will help them perform their duties timely and efficiently.
Whether you are a start-up or an established organization, make sure to invest in systems, software, and other tools and devices that support your business operations. Keep upgrading such tools and equipment so that your workforce can keep up with the latest trends/developments in your industry.
Key Takeaways
Improving employee productivity requires persistent efforts on the part of the organization. However, in the long run, these efforts will help you enjoy better results. By providing employees a flexible work environment and following the tips mentioned above, you can drive them towards better performance.
If you are looking for a coworking space in Noida or South Delhi or Gurgaon that provides your employees with the right environment and tools needed to improve their productivity, check out TheOfficePass.