A coworker's day doesn't just begin and end at the workplace, but includes everything else in between and away from it. Depending on the type of industry the coworker belongs to, shapes their daily activities and a routine is built around it. However, there are some common actions we all share when it boils down to our work lives, whether that is commuting, attending meetings or fulfilling deadlines.
One factor that can influence the enjoyment of such activities is the work environment, which impacts our mood, concentration, and our performance as a result. The arrival of COVID-19 bought with it a transformation in how we work, where we work, how we interact with our work. Flexibility is a new term the working industry had to get accustomed to, and was previously thought of as a job benefit limited to a few fortunate ones.
💡 Are you looking for Coworking space in Gurgaon, Noida or Delhi?. We are just a call away.
Call now: 08999 828282
The requirement to be physically present for many jobs took a dip, as people worked comfortably within in the luxury of their homes, yet still achieving the same results as a day's work in the office. While some still eagerly awaited to return to their offices, others hopped on the new trend of joining coworking spaces.
Coworking spaces are the new kids on the block, providing the amenities of a high end office, and an environment that provides a comfortable, home-like feeling. Many have decided to choose this option over working at home or in an office, where they are able to socialize and interact with members from other industries, whilst seamlessly working on their own personal tasks.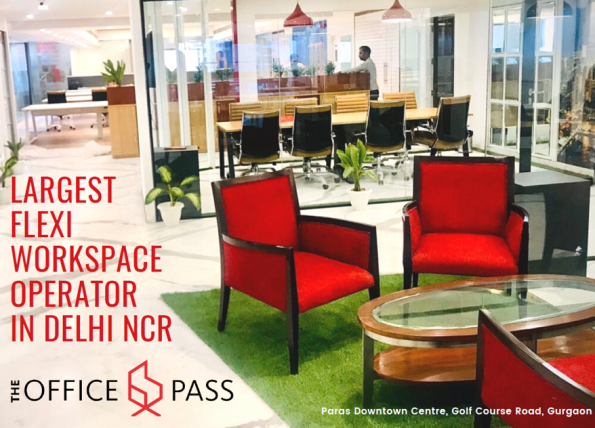 Now, more than ever we are connected online in every way possible, whether it is for communication purposes, collaborative work or submitting individual assignments. This means that work can be accomplished almost anywhere, provided the place has a fast-paced internet connection. While this may be an issue at homes, and the high general cost of running an office, coworking spaces are the new, best alternative. Let's go through what a day in the life of a coworker might look like at a coworking space like The Office Pass (TOP) – with multiple offices in Delhi NCR.
💡 Are you looking for Coworking space in Gurgaon, Noida or Delhi?. We are just a call away.
Call now: 08999 828282
Meet Aryan. A Software Engineer, living in Gurgaon, working for a tech firm. Before the pandemic, he used to commute daily to his office, attend meetings, finish tasks and return home. This seemed to become a repetitive and mundane cycle for him.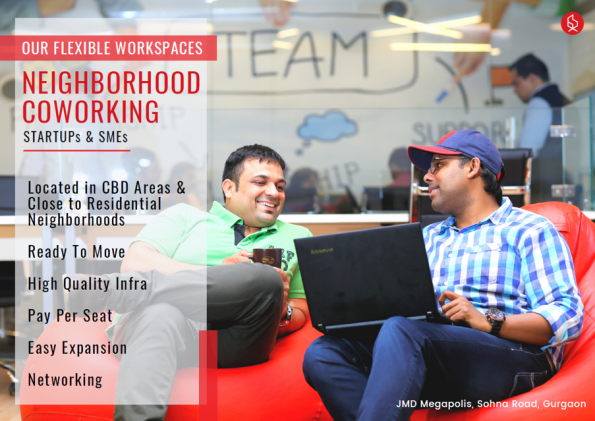 During the pandemic, he was homebound, everything shifted online, and although comfortable, distractions were plenty and the persistent/non-changing environment reduced his motivation/drive to work effectively and he saw a dip in his performance.
As the pandemic tapered off, he discovered the opportunity to work in The Office Pass (TOP) a coworking space on Golf Course Road, Gurgaon near to where he lives. As his company decided to continue work online, his physical presence was not needed, and he took the opportunity to enroll himself to work at a coworking space.
His day now involves a small 8 min walk to the TOP Coworking office, comfortably settling into a personal desk and chair and beginning his day's work in a creative environment. As the day progresses, he occasionally uses one of the meeting rooms to conduct an online seminar or a meeting with his senior at HO. Around 1 pm, he proceeds to have lunch and coffee in the cafeteria space, and then decides to rest and lounge with other members at the space in a breakout/seating area.
He is able to form new connections with coworkers from other industries, which brings forth interesting conversations. Unlike his colleagues from the company, with whom he competes professionally, with the coworkers there is no such apprehension. The conversation with the coworkers is, therefore, without any prejudice.
💡 Are you looking for Coworking space in Gurgaon, Noida or Delhi?. We are just a call away.
Call now: 08999 828282
What we can learn from this is that whilst the work to be completed remains the same, what impacts the efficiency, is largely dependent on the environment the coworker is in and the behaviour with which they approach their work. And it can be said that the behaviour is largely influenced by the working environment, and so as previously described, coworking spaces have become a new available option, providing flexibility, comfort and top class facilities as an office, with the freedom of socializing and conversing as though in a home-like space.