Microsoft, Nestle, Aditya Birla, and Pepsico, are only a few of the many MNCs in India. Ever since India opened up to globalisation in the 1990s, it has been popular with all kinds of MNCs. With an ever-expanding talent pool, favourable demographics and strong domestic demand, India offers many opportunities for growth. 
The market is here for sure but it can't be taken for granted. The challenges faced by multinational companies are such that even established brands like Harley Davidson and General Motors have tried and failed at capturing the Indian markets. Let's take a look at top 5 opportunities and challenges for MNCs in India.
Top 5 opportunities and challenges for MNCs in India
1. Varied Demographics
India has a population of over 138 crore people and the differences between them are many. Assuming Indian consumers as homogenous customers is a big mistake that MNCs often make. Customer preferences vary significantly from region to region in the same country. Local knowledge is critical for MNCs to penetrate the market but this knowledge is not easy to come by especially if the company is being led by an expat.
To get over such problems of MNCs in India, expat leaders need to be replaced with local leadership. These people have a better understanding of what it takes to succeed in India and understand the market dynamics as well as the country's cultural landscape.
2. Cultural Differences
Given its size, it isn't surprising to note the presence of cultural differences not only between western and Indian cultures but between domestic regions as well. For an MNC setting up offices pan-India, this can be quite a challenge. They need to figure out a balance between allowing employees to speak their minds and yet educating everyone about cultural diversity so that no one is offended and everyone can work together in harmony.
This is where soft skill development comes in. MNCs need to invest in not just building the company culture but understanding the culture of their employees. After-work events help break the ice for new employees and bring the team closer. 
3. Infrastructure
MNCs rarely own commercial spaces. Instead, they prefer to lease office spaces. Selecting the right office space is one of the biggest challenges for MNCs in India. Due to the high demand, they need to book large office spaces before commercial projects can be fully constructed and handed over. 
Initially, the space may be too large for their teams but as the company grows, most MNCs outgrow the space. Finding a second space close to the existing one is usually next to impossible. This means starting the loop from scratch again. 
Moving away from the traditional office model to coworking space may be the most viable solution to this problem. Coworking operators like The Office Pass (TOP) enables MNCs to lease desk space rather than floor space. Thus, they can match the space they lease to their requirements and scale up in line with their headcount. Brands like Microsoft have already taken the plunge and started leasing flexible office space in India. 
4. Price Centric Customers
Indians don't shy away from making luxury purchases but, at the same time, they will haggle for everyday goods and services. The price-centric mentality of Indians is unique and is often listed under the problems faced by MNCs. As proved by statistics, Indians aren't as brand loyal as they are conscious of pricing.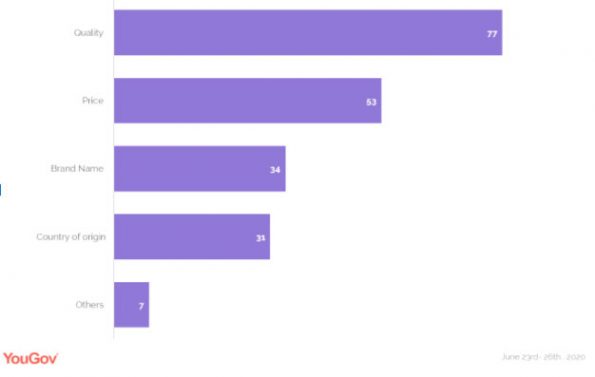 Source: YouGov
Even a slight increase in prices can result in a loss of customers. Hence, businesses need to find a way to control their costs without letting them affect quality. This is another way moving to a coworking space can help. MNCs that lease space in coworking units do not have to consider operational costs like security, office air conditioning, housekeeping, etc. In the long run, this can add up to significant savings.  
5. Recruitment
One would assume that given India's talent pool and the resources available to MNCs, recruiting people is easy but in reality, recruitment is still one of the challenges faced by foreign companies in India. Firstly, all the top multinationals are racing against each other to hire the best people. Secondly, the crème of India's top institutes are no longer satisfied with working for a brand, they want to build their own.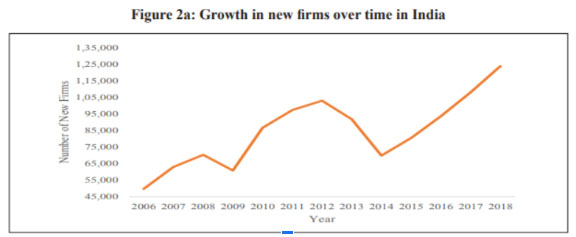 Source: Entrepreneur
Statistics go to prove that many Indians would rather have ownership of the organization they work with rather than be employees. Thus, MNCs need to look beyond salaries to attract bright minds. One of the ways to overcome such challenges faced by MNCs in India is to make working more convenient for employees. Introducing flexible work hours and allowing employees to work from a nearby coworking space rather than commute across town to the central office space can help. 
In Conclusion
India is set for a boom and is a great market for MNCs to explore. But, planning strategies based on what works in other countries may not be a good idea. The Indian workforce as well as the Indian market has unique needs and it is only by addressing them that MNCs can see an upside. 
Investing in employees and making them feel valued is critical. And, switching to a coworking space could be the ideal first step. Allowing employees to work from a location close to their homes rather than commute improves the work-life balance and gives them one less reason to job-hunt. 
The Office Pass (TOP) has large, ready-to-work-from coworking spaces in Delhi, Gurgaon and Noida. To know more, reach out to us at 08999 828282.