Introduction & background
I am Aditya Verma founder of The Office Pass, a coworking facility in India. We started operations on 1st March 2017 with our first center in Gurgaon in Delhi NCR region with 6 paying members. Thru this note, I am sharing developments of the past 3 1/2 month that have cemented my belief that Coworking is the new Linkedin. Please read this post & feel free to write at aditya@theofficepass.com with your views on the topic.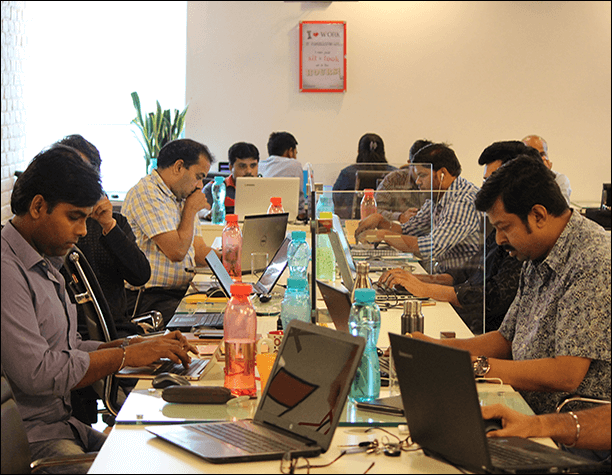 Starting critical success factors & differentiators
Before our launch, we identified a few critical success factors (CSFs) that would define the character & personality of our business. They are
keep the business capital light

focus on Freelancers and Small companies (less on tech startups)

be known for community & engagement

not be a real estate business, instead be a technology platform that would solve a real estate problem
Problem stuck as soon as we started
While the business was good and we were adding members at a respectable pace, something was not right. As per the analysis shared during one weekly review in April, we had 18 paying members (up from 6 last month). While that was great, 4 out of 6 members we had in the previous month, had stopped coming. We were very confident of the way we were running the business, so this was completely unexpected & a bit baffling. We had maintained regular touch with all members but failed to notice any early warning signals. There was something missing. We had a leaking bucket, with an invisible hole.
Steps to identifying the real problem
66% paying customers (4 out of 6) leaving without any intimation is a problem that warranted immediate attention. Such issues invariably get amplified if they remain unattended. To identify, we decided to call and/or meet all the 4 members individually and note down their concerns.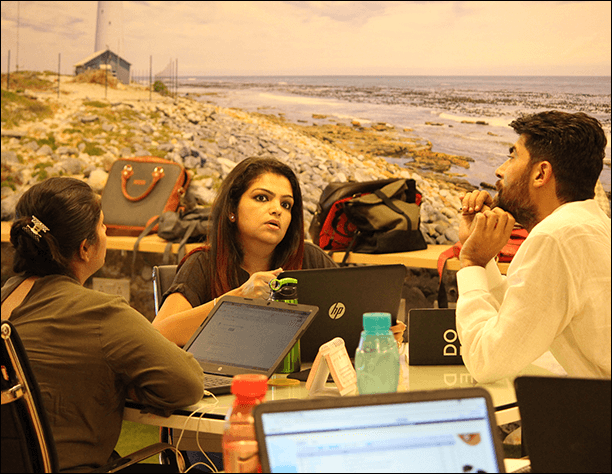 Profile of the churned members
Out of four members, Shakti & Vishal were two friends pursuing real estate brokerage business in Gurgaon. They took our membership as they liked the office infrastructure and environment. Another member was an employee of COGO Freights Pvt Limited a company based in Ahmedabad who was using our coworking space as a remote office. The fourth member was a lady in a tech support function of an IT firm. She was earlier working from home.
Problem identification
Findings based on our conversation with members were as under:
Real estate brokers: although they were satisfied with office infrastructure & environment, they had shifted to an alternate space in the same building. On further enquiry, they highlighted two reasons for their move. The primary reason being that the other space had higher occupancy, which to them, meant greater potential to generate leads from fellow members (for their property related requirements). The secondary reason was the cost advantage of the alternate space i.e., they offered a seat at INR 5000/- (while our price was INR 7000/- pm).

COGO, the remote office company: company decided to consolidate their position and shifted their employee to their head office in Ahmedabad. Delhi was no longer the focus market for them.

Tech support women: she stopped coming and went back to work from home as she did not get the community, she expected out of a cowork space. She said, "she would have been more comfortable if there were more women at our coworking space". This seemed a fair comment as she was the lone women in an otherwise all men office. We had completely overlooked this aspect in our planning.
Action plan to resolve the problem
Nikhil (my Co-founder) and I were happy that were able to speak with the members and note their concerns. We had the opportunity to course correct before the problem amplified. Our action plan was:
Action plan 1 was driven out of the feedback received from real estate brokers i.e., members come to coworking not for a desk & seat, but to establish professional connections that help them grow their business. We decided to speak to all existing members to identify 2-3 common expectations where they would want our support. Top expectations from members were inability to
hire good talent in the absence of a HR resource

expand their business visibility thru digital marketing and

find a credible and cost effective Chartered Accountant (CA) to take care of their company accounts, finance and statutory compliance
Our task was clear; we needed members with skills to meet the above expectations. Nikhil & I reached out to our social circles i.e., friends & relatives and What's APP groups with specific skills request. Within 2 weeks, we were able to
convince a recruitment company of 3 people to set up shop at our co-working facility.

approach a Digital Marketing company, having an office in our building, to offer their services to our members at discounted rates.

finally rope in a CA & a Goods and Service Tax (GST) expert as members. They are now helping co-members with their accounts and finance related activities.
Action plan 2 was the result of the feedback received from the tech support lady. We decided to undertake activities that will, over time, take our women membership to around 40%. Some activities initiated were
a specific Facebook campaign to target women members

started discounted membership for women

approached companies that could allow women employee to work out a coworking space, closer to their home, for a few days in a month
Luckily for us both action plans played out well. It helped us reduce member attrition from 66% in March to fewer than 20% in May. Our women membership currently stands at 21% and on track to reach 40% by July. The past 3 ½ months have changed the way we looked at the coworking business. These initiatives that got triggered with a simple line item in our weekly review led us to an insight which was difficult to get otherwise.
Concluding observations
It is amply clear that members take up coworking for benefits that go far beyond "simple cost economics". It is not desk and seat, coworking means more, much more. Coworkers need help to further their business by establishing mutually rewarding professional contacts. They are happy to lend their support and expect fellow member to help, in return. One can be successful in coworking business only if the technology platform is able to do this matchmaking & deliver on this critical promise. It seems, Coworking is the new LinkedIN, both in letter and spirit. It is a physical space where professionals come together to connect and solve professional issues. I truly believe, day is not far when, Coworking will compete with LinkedIN. That will be one clash to watch-out for.
Your comments & feedback are valuable, so don't keep them to yourself.