Ask anyone if they'd like to get paid more for their work and the answer will be a resounding yes! We all want better things – a bigger house, the latest car, to eat at the top restaurants, a plump retirement purse.
However, when faced with a choice between a higher salary and more responsibilities, the decision may be harder. As they say, money can't buy you happiness. And, neither can it buy professional growth.
Let's say you're job hunting. Job X offers you a salary at par with your current position but the company is bigger, the brand name value is higher and you'll have more deliverables. On the other hand, Job Y offers you a higher salary with the same responsibilities you currently hold but the company is small and not so well known. Which do you choose?
There isn't a set answer to this choice. It comes down to where you are in your life plan and what you're looking for at the moment. Ask yourself these questions and you should have a better idea of what is better for you.
What Stage Is Your Career At?
There's a certain amount of truth to the assumption that younger people are more likely to accept jobs that pay a little less as compared to people with a few years of experience under their belt. When you're just starting on your career path, you want to take on more responsibilities.
The more projects you work on and complete, the more you'll learn. At this stage, you'll probably be willing to accept a job with more responsibilities as long as the amount you're paid is enough to meet your needs and not really a step down from your current salary.
The same choice when you've worked in the field for a few years may lead to a different decision. When you're mid-career span, you've got the basics sorted and now you'll need to learn more specialized skills or upgrade your technical skillset to keep pace with your career advancement plan.
Not all organizations set aside a budget for employee skill acquisition and training. Thus, when you're negotiating salaries, you need to be paid enough to match your lifestyle and fund your learning and development.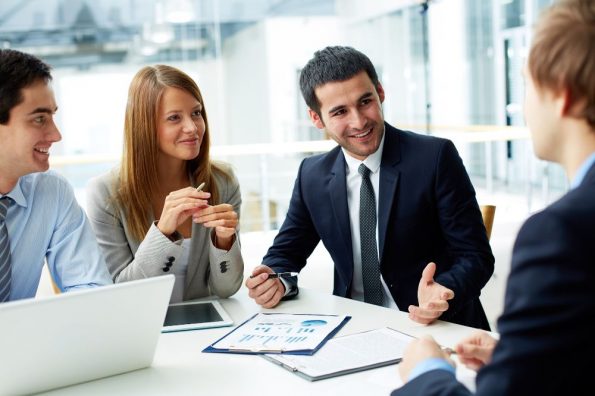 What Are Your Financial Responsibilities?
When you're a bachelor, you're responsible only for yourself. As your career progresses so do the other aspects of your life. Your professional growth plan must be synced to your life plan.
Marriage brings on a whole new set of responsibilities. Irrespective of whether or not both partners are earning, you're responsible for yourself and each other. Once you have children, the game changes completely.
Also Read: 6 Young Women Entrepreneurs That Made It BIG In India
The salary that was enough for you may be inadequate now. At this point in life, a higher salary package is probably the smarter choice. At this stage, longer hours in the office also mean less time at home and your work-life balance may be badly skewed.
Remember, if you're stressed about how to make ends meet, you'll never be able to live up to your full potential at work.
What Is Your Long-Term Professional Growth Plan?
You don't find success by chance, you need a plan. Let's say you want to do your MBA from an Ivy League college abroad and you're saving up for it. With a plan like this, money matters. At this stage, you may prefer the job with a higher salary rather than the one with more responsibilities even though your short-term growth opportunities seem limited.
On the other hand, if you're working in the technical space, you learn best by doing. In such situations, the more responsibilities you take on, the more you'll learn and the higher your chances for a promotion.
What Are The Other Benefits Offered?
There's no denying the importance of professional growth but you've got to address practical aspects as well. Many non-financial benefits can be just as important as your pay.
For example, let's say the job that offers you more responsibilities without a significant raise in salary comes with health insurance for you and your family. Or, let's say you have a small child and the office has a crèche facility.
On the other hand, the job offering a salary hike without any change in responsibilities has none of these benefits. In such cases, it would be more prudent to take on more responsibilities than go after the money. You've assured growth and you'll be comfortable enough to put in your best at work.
In The End, It's Your Choice
Salary and responsibilities play a comparable role in your long-term growth. In an ideal world, you get both – more responsibilities to help you learn and a higher pay package. But, when you have to choose between them, don't look at the two factors in isolation. Sometimes sticking to roles you know for more money is better and at others, challenging yourself will bring more satisfaction.
Reach out to The Office Pass (TOP) at 8999 828282 to know more about how to find an ideal co-working space for a startup or business.