An office can become a more fun place to work if you share a positive and cordial relationship with your co-workers. And that requires some work on your part as well. Here we look at some easy tips to follow to help you improve your relationship with your mates at work:
💡 Are you looking for Coworking space in Gurgaon, Noida or Delhi?. We are just a call away.
Call now: 08999 828282
Top 15 Qualities to become a Good Coworker
1. Have Good Team Spirit
Always consider yourself a part of the larger team and not in isolation from everyone else. Share knowledge with your coworkers, be open to feedback/constructive criticism, and offer help wherever possible.
2. Respect Boundaries of Remote Workers
They too have their challenges of working from home. It is essential to understand and respect them. For instance, check on their comfortable working hours and reach out accordingly.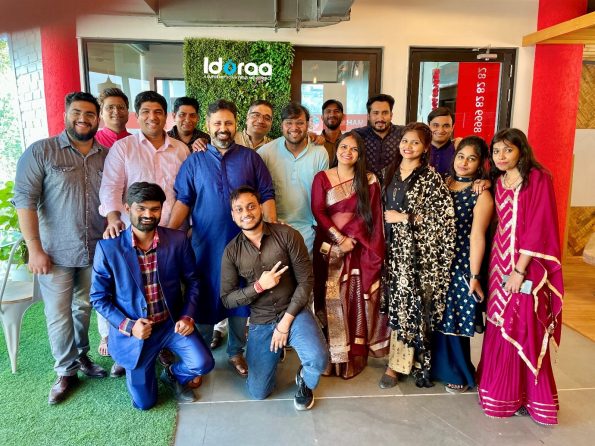 3. Good Hygiene
It is important to ensure the maintenance of personal hygiene to create a pleasant and healthy environment for all at work. Wash hands regularly. Also, try and avoid strong colognes or perfumes that may be allergic to some employees.
4. Keep Noise Decibels Down
This is particularly important in open-plan layouts such as coworking office spaces. Wherever possible, make use of earphones during calls or while listening to music or watching a video in your time. Also, as far as possible, try and use meeting rooms for long discussions and chats with a coworker.
5. Respect Personal Boundaries
It is important to draw and respect the line that demarcates professional and personal relationships. Make sure that you know the personal boundaries of your coworkers and avoid being "pushy" or interfering in their personal lives if they are not comfortable.
6. Use Communication Tools Wisely
Email is an essential tool at workplaces that facilitates communication between employees at work. However, make sure that you don't misuse it. Try not to overload the mailbox of your coworkers with unnecessary emails. Also, remain mindful of using the "reply-all" option in emails. Avoid using if not required.
7. Maintain Good Body Language
Non-verbal cues are as important as verbal ones. Always keep a positive body language, maintain eye contact with your colleagues while talking to them, and be mindful of your facial expressions during communication at work.
8. Respect Your Coworker's Break Time
Try not to disturb them when they are on break from work – snack, tea/coffee, or meals. Respect their need for downtime. This holds for remote workers as well.
Also Read: 11 Types of People Who Benefit From Coworking Space
9. Practice Inclusivity
Be respectful to all employees, irrespective of their professional/personal backgrounds, age, gender, religion, caste, or value systems. Avoid having conversations that point towards discrimination of any kind or are offensive.
10. Efficiently Use Meeting Times
Meetings are held for specific reasons. Make sure you know the agenda of the meeting and are well prepared for it before arriving for one. Also, avoid dominating the discussion. Always be on time for a meeting. Respect everyone's time.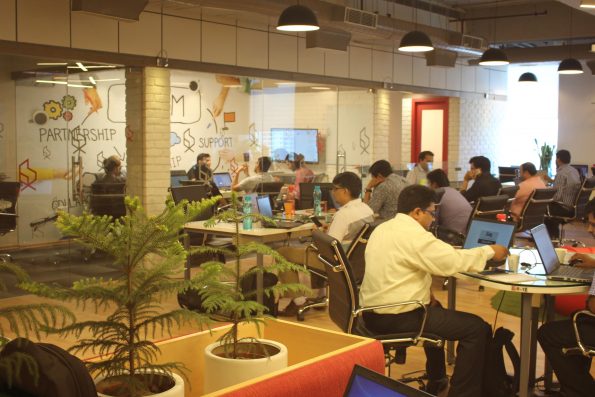 11. Manage Conflict Constructively
Conflicts are evident at work among employees. However, it is important to handle them effectively in a thoroughly professional manner. Try and be a solution-seeker and problem-solver rather than blaming your coworkers.
12. Don't be Shy to Seek Help Whenever Required
Always consult your supervisor or coworkers whenever you find yourself struggling with some project. It's always better to seek help than to make irreversible mistakes.
💡 Are you looking for Coworking space in Gurgaon, Noida or Delhi?. We are just a call away.
Call now: 08999 828282
13. Always Strive for Improvement
Nobody is perfect and there's always ample scope for everyone to improve. Keep an open mind towards feedback and constructive criticism.
14. Maintain a Positive Attitude
It is the first step to creating a healthy and happy workplace. Avoid engaging in talking behind the back of your coworkers or complaining too much. Also, remain optimistic about meeting targets and deadlines and encourage coworkers towards the same.
15. Be Grateful
Always appreciate a team member when they offer help. A simple "thank you" can sometimes prove extremely useful in building and nurturing long-term relationships at work.
If you're a better coworker to your colleagues, can you expect them to return the favour. This is also an excellent trait to adapt for a fruitful career.
The Office Pass (TOP) offers dynamic and inclusive coworking spaces in Delhi, Noida, and Gurgaon with exceptional amenities for a productive environment. Contact us for more details at 08999 828282.
FREQUENTLY ASKED QUESTIONS (FAQS):
Question: How to handle conflicts with my officemates professionally?
Answer:Begin by discussing any issue with the concerned coworker in person one-on-one. While discussing, make sure to stay focused on the issue and not on the person. Try and seek mutually acceptable solutions. Seek mediation of a third person, only if necessary.
Question: What are some common mistakes to avoid when trying to be a better officemate?
Answer: Avoid dismissing others' ideas promptly without even hearing them out, do not engage in gossip or backbiting, respect personal space, and make sure to fail to meet set commitments and deadlines in projects.
Question: What is the role of empathy in being a better officemate?
Answer: Empathy helps to create a more robust and positive relationship with your coworkers. It lets them know that you understand them, are willing to offer support if needed, and also resolve issues amicably.
Question: What is workplace etiquette and why is it important?
Answer: Workplace etiquette is simply the acceptance of certain behavioural norms at the office that helps ensure a positive and conflict-free atmosphere.
Question: What are some tips for collaborating effectively with officemates?
Answer: Set clear common and personal goals, keep all communication with all team members open and honest throughout the project, and define roles and responsibilities for each without any confusion.
Question: How to improve communication with officemates?
Answer: Communication is not just about talking but also listening. Be an active listener at work. Also, keep all messages clear to avoid any unnecessary confusion/misunderstanding/conflict.
Question: What does it mean to be a better officemate?
Answer: You can be a better officemate to your coworkers if you aim to promote a positive and productive work environment. This can be made possible by adopting professionalism, teamwork, empathy, and open and honest communication.