Coworking spaces are flexible and collaborative work environments that cater to a wide range of professionals. Working in such a setup has several advantages and that's why different types of professionals are nowadays choosing coworking spaces over the traditional office setups. Various types of people who can benefit from coworking spaces are listed below:
💡 Are you looking for Coworking space in Gurgaon, Noida or Delhi?. We are just a call away.
Call now: 08999 828282
11 Different Types of People Who Can Benefit From Coworking Spaces
1. Freelancers and Remote Workers
Freelancers and remote workers often prefer coworking spaces because they provide a professional atmosphere, access to amenities, and the opportunity to connect with other professionals.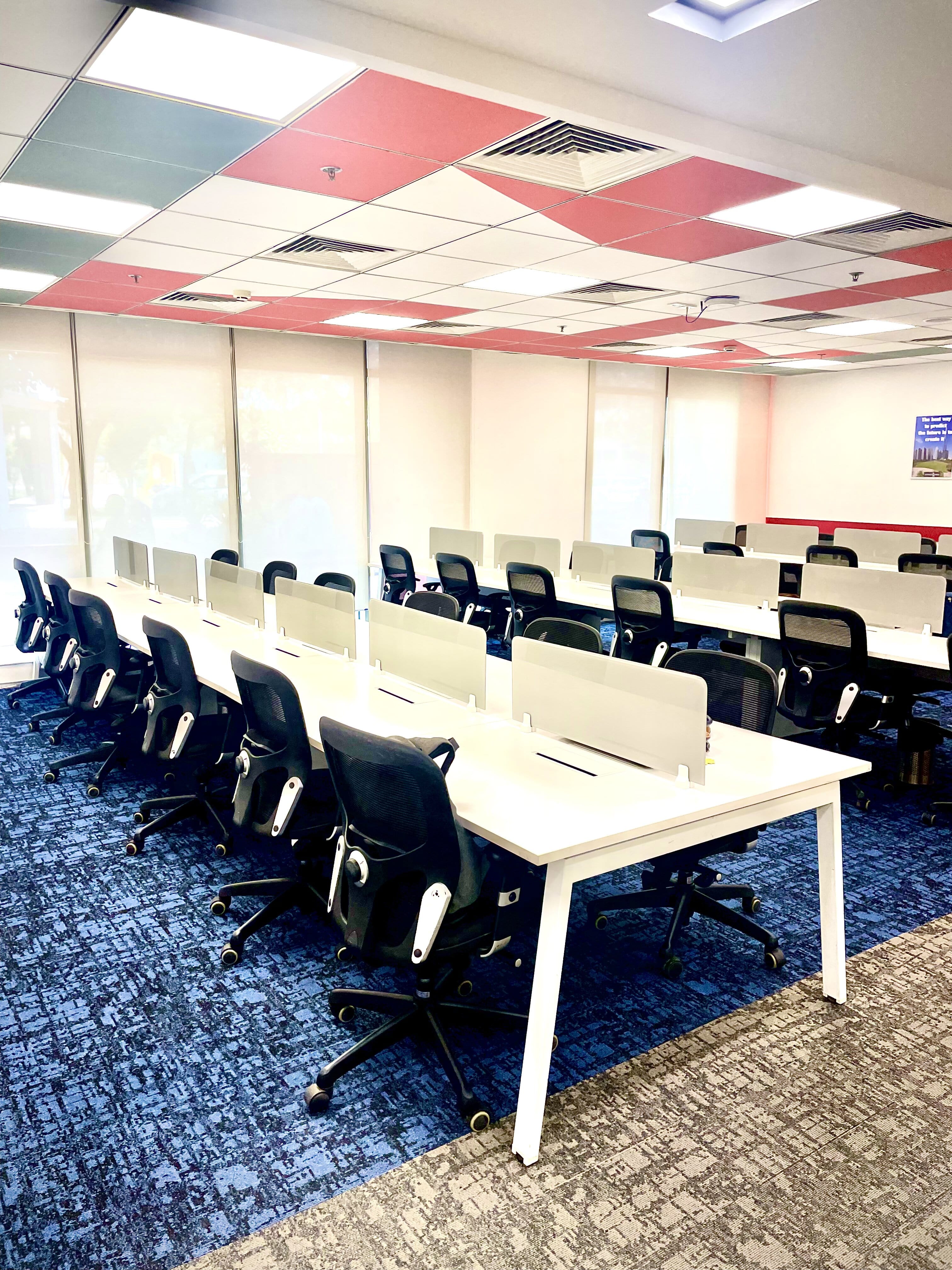 2. Entrepreneurs and Startups
Coworking spaces offer cost-effective office solutions for startups and entrepreneurs who may not have the resources to set up a traditional office space.
3. Small Business Owners
Small business owners can utilize coworking spaces as satellite offices or to conduct meetings with clients in a professional setting. They can run a small business in coworking spaces without spending a hefty amount on arranging for latest amenities.
4. Remote Teams
Companies with remote teams may opt to use coworking spaces for team members who are based in different locations. It will help facilitating occasional in-person collaboration and meetings with the remote team.
5. Corporate Employees
Some larger companies may use coworking spaces to provide their employees with flexible work options or as temporary workspace during business trips or off-site meetings.
6. Consultants and Coaches
Independent consultants and coaches can benefit from coworking spaces. They can meet clients and work on their projects in a professional setting offered at coworking spaces.
7. Solopreneurs
Individuals running one-person businesses can benefit from coworking spaces. It is because they offer an opportunity to network, collaborate, and avoid the isolation that comes with working alone.
8. Nonprofit Organizations
Nonprofits may use coworking spaces as a cost-effective solution for office space. These coworking spaces allow them to allocate more resources to their core mission.
💡 Are you looking for Coworking space in Gurgaon, Noida or Delhi?. We are just a call away.
Call now: 08999 828282
9. Event Organizers
Last but not the least, individuals or companies organizing events, workshops, or seminars can utilize coworking spaces to host gatherings in a professional setting.
10. Digital Nomads
People who work while traveling can find coworking spaces in various locations worldwide. These coworking spaces provide them with a stable work environment and a rich community of like-minded individuals.
Also Read: Benefits of Coworking Spaces for Startups
11. Students and Researchers
Coworking spaces can provide an alternative study or research space for students and academics looking for a change of environment. They can study amidst professionals and get inspired.
To sum up, coworking spaces offer a diverse and inclusive environment that caters to various professional needs. This kind of working place fosters collaboration, and supports personal growth and networking opportunities.
The Office Pass (TOP) offers budget-friendly coworking spaces equipped with a wide range of amenities in Delhi, Noida, and Gurgaon. If you want to contact The Office Pass team, you can effortlessly reach them by dialing 08999 828282.
FREQUENTLY ASKED QUESTIONS (FAQS):
Question: Who benefits from coworking spaces?
Answer: Coworking spaces are beneficial for a diverse range of individuals, including freelancers, entrepreneurs, remote workers, startups, and small business owners. These spaces provide a flexible and collaborative environment that caters to various professional needs.
Question: Why are coworking spaces suitable for small business owners?
Answer: Small business owners often face budget constraints and may not require a full-scale office. Coworking spaces offer the flexibility to scale their workspace as needed, without the long-term commitment of a traditional lease.
Question: Why do entrepreneurs find coworking spaces advantageous?
Answer: Entrepreneurs often benefit from coworking spaces due to the networking opportunities they provide. These spaces foster a vibrant community of creative individuals, offering potential partnerships, feedback, and exposure to innovative ideas and insights.
Question: How do remote workers benefit from using coworking spaces?
Answer: Remote workers find coworking spaces beneficial because these offer a dedicated and distraction-free environment outside their home. These spaces provide essential amenities like high-speed internet, meeting rooms, and printing facilities, enhancing productivity and work efficiency.
Question: In what ways can startups profit from utilizing coworking spaces?
Answer: Coworking spaces offer startups an affordable option for office space, which is especially crucial during the early stages when resources are limited. Additionally, startups can gain exposure to a diverse network of professionals and potential investors, creating opportunities for growth and funding.