Running a business isn't just about coming up with innovative ideas and disrupting the market. You have to manage a team, balance inventory and keep an eye on your finances. Managing finances is a challenge for all entrepreneurs. 61% of small business owners find it hard to manage cash flow and nearly one-third experience cash flow issues that make it hard to pay vendors, loans or their employees. 
To a large extent, knowing how to manage business finances will determine your brand's success. So, here are a few tips that can help.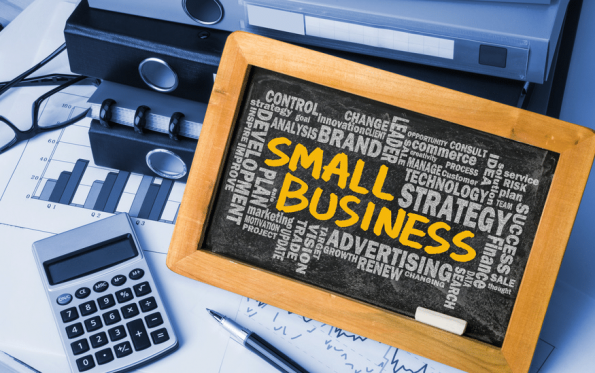 7 Simple Tips to Manage Your Small Business Finances
1. Control Operational Costs
Start by creating a budget. You know the funds available to you so divide that amongst your expected expenditures. Include your business fixed costs like the office rental space, etc and variable costs. Having a structured budget will help you identify ways to save money as well as unnecessary expenditures. 
Take your office space rental for example. Let's say your team currently has 10 employees but you're expecting to grow and have an office that could seat 20. To control this expense, you could move your operations to a coworking office space. 
Lease only as much desk space as you require and scale up your space requirements to match your team growth. When you put the figures down on paper, you'll see how this small change can make a big difference to your overall budget. 
2. Invest in Growth
When it comes to understanding finance in business, you must know where to save and where to invest. Lowering rental expenses is a great idea but lowering your budget for salaries is not. Your team is your biggest asset and their growth is the company's growth. 
Every small business finance budget must keep funds aside for research into product innovation, improving the level of customer service, etc. This gives employees and customers faith in the company and generates goodwill.
3. Develop Innovative Billing Strategies
When you're learning how to manage finances, one of your biggest challenges will be getting payments from certain customers. You'll always have clients who are consistently late. This affects your cash flow and day-to-day operations. Sending them duplicate invoices and calling them every day may not work. Hence, you need to come up with creative ways to get them to make timely payments. 
You could look into changing your payment terms to receive full payment in advance or start charging late fees. You can also incentivize on-time payments by offering customers a small discount for payment within a stipulated time.
4. Distribute Tax Payments
Budgeting for taxes is one of the features of business finance management. Taxes are usually payable every quarter but you might find it difficult to make these lumpsum payments. 
Not paying your taxes on time is bad for the company's reputation and could put you at risk of paying additional penalties. Instead, maybe you could spread your tax payments throughout the 12 months so it becomes a monthly expense. 
5. Don't Be Afraid of Loans
The thought of taking out a loan is scary for most people. You don't have to think about just paying back the principal loan amount but also the interest that accumulates on it. But, it doesn't have to be this way. The capital obtained through loans can be critical to your company's growth. 
You may need it to purchase new equipment or increase your inventory or expand your team. In lean periods, you may need a loan simply to maintain cash flow and make payments on time.
Don't be afraid of loans but be aware and careful about taking a loan. Look for loans at competitive interest rates and hassle-free application processes. Once your loan is disbursed, be disciplined about paying it back. 
6. Distinguish Between Personal And Business Finances
One of the main reasons why there is a need of business finance knowledge is because many people tie up their personal accounts with their business accounts. Irrespective of the size of your business and team, you must separate your business and personal finances. This means having separate accounts to begin with. Make sure you give yourself a salary just like any other employee. 
If you don't maintain separate accounts, you risk overspending on both fronts. It makes your account balancing harder and you might also find it difficult to claim tax deductions for business-related expenses.
7. Find The Right Financial Tool
Managing a business and finance takes time and effort. Balancing credits and debits can be confusing especially today when your team may be spread across locations. The good news is that there are many financial tools and apps you can use. They help you track budgets and expenses even when you're on the go. You can use apps for invoicing, data capturing, accounting, payment transfers, etc.  
In Conclusion
Managing finances is an important part of running any business. You need to have full control and visibility over all your expenditures. Wherever possible, minimize expenditures. Switching from an independent office where you need to pay expensive monthly rentals and bear the cost of operational expenditures to working from a coworking space where you can lease affordable all-inclusive desk space is one of the many ways to do so. 
The Office Pass (TOP) has shared office spaces in Delhi, Noida and Gurgaon. Each coworking office is easily accessible, air-conditioned, fully furnished, equipped with a range of productivity tools and frequented by a vibrant community of freelancers, budding entrepreneurs, small business owners and remote workers. To know more, reach out to us at +91 89998 28282.