When it comes to business growth, collaboration can serve as a powerful practice for all kinds of companies, from start-ups to established brands. But what does it exactly mean?
Simply put, it refers to the process that brings together two or more individuals, organizations, or entities to work collectively for accomplishing some common goals. Business collaboration is all about creating meaningful connections and sharing expertise, skills, and perspectives to facilitate innovation and growth.
Why is collaboration key to your business growth?
More often than not, organizations tend to focus on growing their business within the boundaries of their established services or products. While this approach helps them carve a niche in the industry, it has some drawbacks too. It often inhibits business expansion and causes companies to lose opportunities outside their operational areas. Collaboration widens the field of business opportunities, offering a means to address issues and overcome challenges across various divisions and verticals.
However, not all businesses are open to the idea of collaboration due to misplaced notions and fears. If managed transparently, it enables businesses to come together to work towards finding solutions to challenges and achieve growth in the process. Such collaborations can help your business to reach new heights of success. Let us look at the top 5 reasons why business collaboration is key to growth, innovation, and better outcomes.
5 Reasons Business Collaboration Can Help You Grow Your Business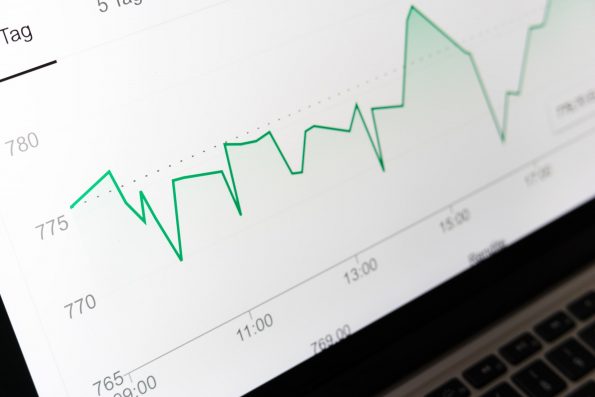 It increases your customer base
When business organizations gel into collaboration, they get the chance to reach out to the audience of the collaborating company. A plus point in such scenarios is that they can reach out to this audience without compromising their identity or brand name. What's more, since it is an already existing customer base, organizations can easily tap into it.
For instance, if a restaurant chain collaborates with a food delivery partner, both organizations get access to each other's customer bases. Depending on their common goals, each organization can then approach the other's customer base while retaining its brand identity.
💡 Are you looking for Coworking space in Gurgaon, Noida or Delhi?. We are just a call away.
Call now: 08999 828282
It facilitates cost-efficiency
More often than not, collaborations lead to the sharing of resources between organizations. It doesn't matter whether the organizations are of equal stature or different size and status. What matters is that both organizations share their resources for achieving a common goal. It means they get better bangs for the bucks they spend.
Resource sharing helps organizations to save the money spent on marketing, developing the skills of employees, training the workforce, and the like. In most cases, the collaborating parties might also agree to split the expense. And the result? Increased cost-efficiency for both organizations.
It presents learning opportunities
The opportunity to learn is one of the key benefits of collaboration and for the right reasons. When two organizations collaborate for the fulfillment of a common goal, a lot of give-and-take takes place in terms of ideas and perceptions.
The employees of both organizations bring different skill sets to the table. They ask for opinions, share feedback and knowledge, try to gain insights into how the opposite party is approaching a certain matter. This often presents an incredible learning experience for both the parties involved.
The cross-learning experience leaves employees with a better understanding of how others think, perform, and solve problems. It, in turn, impacts their decision-making processes and widens their perspectives.
It sharpens the ability to handle challenges
All organizations face challenges. However, what differentiates a winning organization from its contemporaries is its ability to overcome challenges. When collaborating organizations face challenges that stand in the ways of reaching their shared goals and objectives, both reach out to each other for brainstorming sessions.
Also Read: Top 7 Coworking Advantages for Mid-Size Companies
They try to find a feasible solution that will be acceptable or beneficial for both parties involved. This is when they try to think of finding a solution on a broader parameter so that the collaborating company's concerns are also addressed. Such challenges often equip businesses with the required knowledge and experience to face future hurdles.
It enhances brand credibility
When organizations collaborate to come up with innovative services or products, they match forces to topple the competition. This increases the combined market share of the collaborators. The direct impact of this is the increase in brand credibility, which naturally leads to better brand visibility. So, overall, it becomes a winning situation for both the collaborating companies, paving the way for the growth of their brands.
Coworking spaces – A breeding ground for successful collaborations
When done the right way, collaboration can turn out to be a glorious chapter in the story of your organization's success. If your company is yet to reap the benefits of collaboration, look out for avenues and platforms where you can team up with like-minded individuals.
One such place to increase your network and discover like-minded people is a coworking office. Over the last few years, shared workplaces have become a breeding ground for collaborations. As coworking offices house businesses from diverse industries, you double your chances for finding a suitable organization to collaborate with, that too in an organic way.
💡 Are you looking for Coworking space in Gurgaon, Noida or Delhi?. We are just a call away.
Call now: 08999 828282
Is your business located in the National Capital Region? The Office Pass (TOP) is your best bet for a coworking space in Gurgaon, Noida, and South Delhi. Our offices boast all modern amenities and an excellent environment conducive to networking and collaboration.