New Delhi, 26th October 2021: Neighbourhood Coworking operator, The Office Pass (TOP) today launched its 10th Coworking office in Delhi NCR (8th in Gurgaon). The Coworking facility is spread across 27,000 Square feet and is aesthetically designed. It boasts of 560+ workstations, extensive meeting and conference rooms, lounge, café and collab zones.
With the launch of this facility, TOP has emerged as the largest Neighbourhood Coworking operator in the Millennium city of Gurgaon.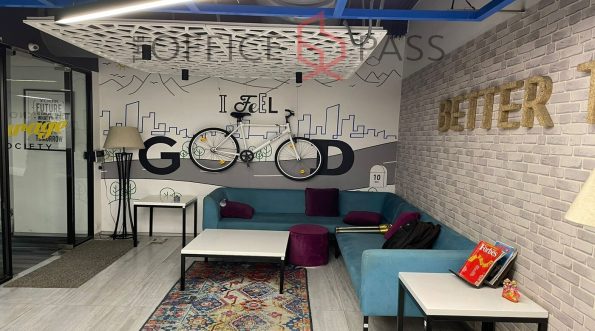 The newly opened office is located on the 5th Floor of Tower C of a prominent business complex Unitech Cyber Park, that offers proximity to HUDA Metro Station as well as being conveniently accessible from Delhi and all parts of Gurgaon.
"Riding on to the strong demand from SMEs, large enterprises and MNCs for coworking and managed spaces, we are well poised to expand our footprints from the current count to 50 in the next 24 months," said Nikhil Madan, co-founder of The Office Pass (TOP).
Over the next 2 years, the Delhi NCR-based firm plans to open 35 neighbourhood coworking, 15 managed offices across Delhi-NCR, Mumbai and one more city to further strengthen its presence.
"These offices will cater to large corporates, SMEs, as well as start-ups, continuing to nurture the spirit of innovation and enterprise across the nation. 
After Delhi NCR, we would next venture out to tap the potential and opportunities in Mumbai before the end of FY22," said Madan.
Flexible office operators see steady demand from enterprises and SME's due to the uncertainty in the business environment and flexibility on investment commitment in the coworking space.
"The momentum towards flexible workspaces is evident from the solid revenue growth achieved by The Office Pass (TOP) post the second wave of Covid. Our business has grown by 200% in the just concluded July-Sept 2021 quarter as more n more companies shift from traditional long term leases to Coworking & Managed offices, " said Madan.
This is the third TOP office that has been opened during the pandemic period. Earlier the company had opened an office in Vatika Towers, Golf Course Road and 11th Floor, Tower B, Unitech Cyber Park, Sec 39 (both in Gurgaon). The occupancy for TOP across offices has reached over 70%. With COVID showing signs of easing out, TOP plans to expand aggressively to capitalise on this demand surge.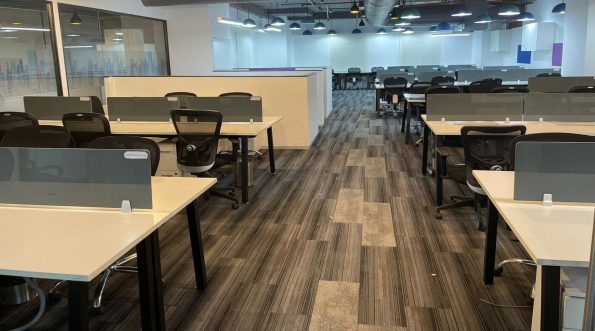 Traditionally, flexible/coworking spaces have been popular with start-ups. However, with uncertainties around the spread of the pandemic, large corporations are also looking at getting out of long-term leases and owned premises to flexible coworking workspaces.
The co-working and managed office market has disrupted the traditional work environment and has seen massive growth in the last few years.
About The Office Pass (TOP)
The Office Pass (TOP) is a technology-driven Neighbourhood Coworking & Managed Office space provider. TOP is the only Coworking & Managed Spaces Company in India that promotes #Walk-to-Work. TOP's vision is to have multiple Coworking offices spread across the city. TOP offices are located in CBD areas and around residential Neighbourhoods, so one can find the nearest office in less than 10 minutes.
TOP currently runs 10 offices across Gurgaon, Noida and Delhi. Over 102 mid to large size companies are using TOP Coworking and Managed office services. The company plans to open over 50 Neighbourhood offices over the next 2 years with a presence in multiple cities across India.
One can think of TOP as a Convenient store (like 7-ELEVEN) of Coworking rather than a Super Store (like WalMart).
To learn more, visit www.theofficepass.com and follow TOP on LinkedIN, Facebook and Twitter.