They say the right decisions are based on the right measurements and the same goes true for start-up businesses too. As a start-up, you cannot afford to repeat your mistakes, ignore crucial patterns or fail to capitalize on strengths. The various aspects of your business require respective measurement metrics that help you make the right decisions at the right time. This is where business metrics come to your aid. Business metrics are numbers that represent the degree of success of an endeavour, an initiative or the functioning of several processes in a business. 
Whether you are heading an organization that has offices in multiple cities or whether you are working out of shared office space in Noida, the right measurement techniques are a pre-requisite to decision-making. Here are 7 important business metrics every start-up must track.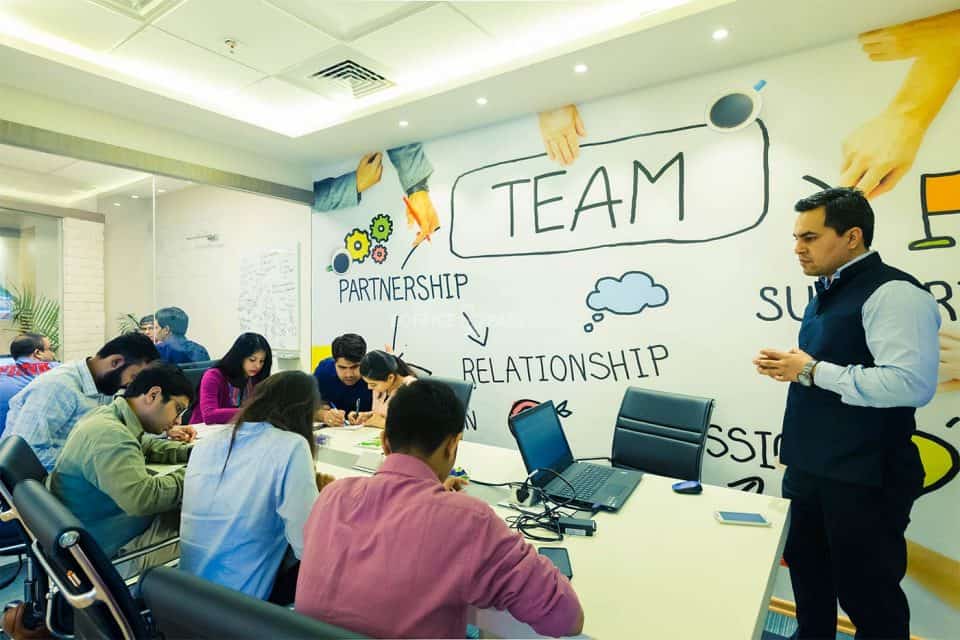 7 Key Metrics Every Business Should Track
Customer acquisition cost
Customer Acquisition Cost refers to the total cost involved in finding and persuading customers, right from advertisements, promotions, meet-ups, and event organizers to free vouchers or coupons distributed. The total cost pertaining to a specific period divided by the total number of customers acquired in that period is the average cost of customer acquisition. The lower the average figure, the better. However, how low is low depends on your industry. For instance, if you are selling a coworking space in Noida, the figure might be higher than for someone selling baby products online.  
Revenue run rate
Revenue is what keeps a business going. As your business grows, it is important to keep a check on how it is scaling. Revenue Run Rate is an extrapolation of the revenue of a particular period into a future period, say a year. So if your business made a total revenue of 10 lacks in a month, multiply it with 12 to find out the annualized revenue. This helps in forecasting the growth rate, analyzing future trends, strategic planning and overall decision making.   
Monthly recurring revenue
A certain portion of the total revenue is expected to recur periodically. Monthly Recurring Revenue is the revenue that one can expect to generate every month. This is applicable for businesses that have subscription-based products or services- that are billed periodically, say weekly or monthly. For instance, imagine that you run garden architecture and maintenance services in the NCR area. You have established a certain number of clientele including multiple-office complexes, standalone apartments and shared offices in Noida who require your services every month. Such predictable revenue that you can count on every month is the recurring revenue.  
Categorized expenses
As a start-up, it is crucial to keep an eye even on even the most insignificant of your expenses. You are accountable not only to your partners but also to your investors. Categorizing expenses based on different departments, nature of expenses, frequency or recurrence can be helpful. For instance, imagine that you had been welcoming every potential client with a range of refreshments, but ignoring the costs because it is an insignificant amount. At the end of the year, while adding up the bill amounts, you may be surprised to realize that a hefty amount was spent on the supposedly insignificant expense category. Therefore, such a measurement can aid in redirecting funds to more worthwhile heads of expenditure.
Also Read: The Mistakes First-Time Founders Make When Starting a Business
Return on advertisements and promotional spending
It is important to figure out how much money had been generated for every penny spent on persuading customers. The channels of marketing and promotion are numerous. Online promotions, digital marketing, social media branding, print media, online and offline events, it goes on and on. Return on Advertisements and Promotional Spending is a metric that helps in assessing how effective those channels have proved to be. For instance, if you have spent INR 1, 00,000 on marketing and promotions in the month of June that resulted in a sale of INR2, 00,000, it implies that every rupee spent has generated double the revenue. 
Customer retention rate or churn rate
Suppose that you started with 10 customers at the start of the year. You lost 5 and gained 8 customers. So effectively you have, 13 customers in hand. The number of customers at the year-end minus the newly gained customers is 5. This divided by the number of customers at the start, i.e., 10 customers equals 0.5 or 50 percent. This figure indicates the percentage of customers retained for a particular period. For every start-up, the aim should be to keep the retention rate as high as possible.
Human resources happiness index
Human capital undoubtedly plays the most crucial role in delivering products and services in a business. A business is only as good as its people. The higher the satisfaction rate of people working in your start-up, the better its efficiency will be. It has been proven that companies with higher rates of human resource happiness index perform better than ones with lower rates. Therefore, it is essential to ensure robust performance assessment systems, employee engagement and recreational facilities, and opportunities for individual growth. The work environment also plays a pivotal role in increasing the human resource happiness index. For instance, a person coworking in a neighborhood office in Noida might be more satisfied than someone who has to spend 2 hours on travel every day. 
These fundamental measurement metrics can help you identify the level of performance in each of the significant aspects of business, viz., sales, marketing, income, expenditure, and human resource. The number and complexity of the metrics slowly develop as the business grows. Just keep a check at every step, and be ready to expand!