An office space must be comfortable for the worker and also lend a positive and conducive environment to work for the employees. For this, the workspace must be replete with all essential amenities. The Office Pass (TOP) neighborhood coworking space provider listed out the top 12 requisites for a good fully furnished office space as given below:-
💡 Are you looking for Coworking space in Gurgaon, Noida or Delhi?. We are just a call away.
Call now: 08999 828282
12 Features of a Good Fully Furnished Office Space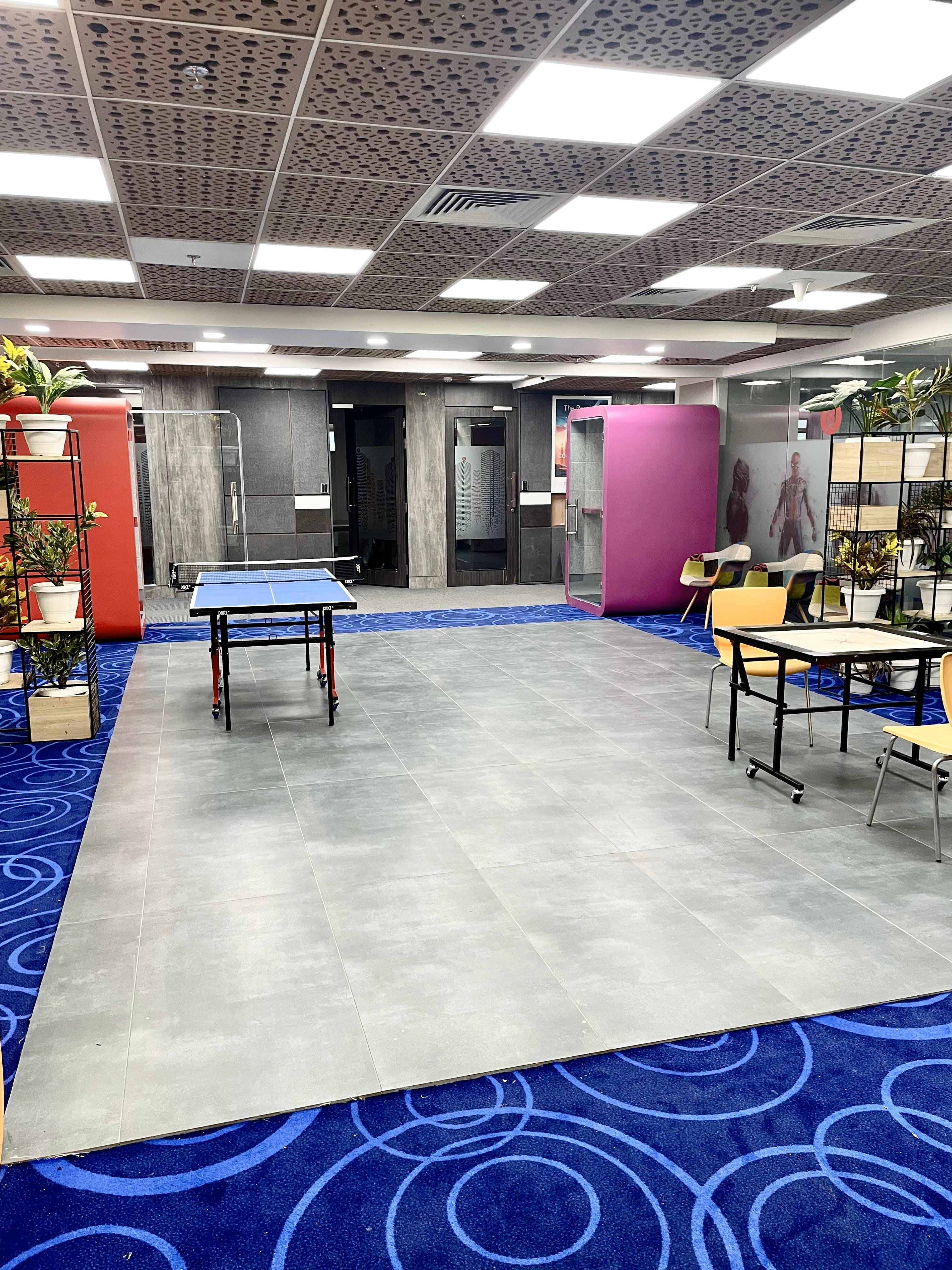 1. Sufficient Space for Storage
This is essential for coworkers to safely and assuredly keep their belongings and other work materials. Examples are cabinets, lockers, shelves, and drawers.
2. Kitchen and Dining Areas
A coworker is going to spend a considerable amount of their day in the coworking space. It is therefore important that all basic amenities of a kitchen/dining area are provided at the coworking space. Most spaces today offer fully stocked kitchen/pantry areas with tea and coffee machines, microwaves, refrigerators, and the like. Recess areas must have sufficient seating and natural light provision for coworkers.
3. Flexible Lease Terms
A coworking space must provide options for scalability with the changing needs of the business. Most coworking offices come with flexible lease options and membership plans to save members the need to move office spaces with a change in their business requirements.
4. Latest Technology
All coworking spaces should ideally provide dependable, high-speed internet connectivity, power outlets, charging stations, etc. for all devices and gadgets of coworkers.
5. Convenient Location
Make sure to select an office space that is located with easy access for both employees as well as clients. It should be comfortably accessible by public transport and in proximity to shops and restaurants.
6. Controlled Climate
It helps to provide for individual temperature control in coworking office spaces. This is where a trusted HVAC system helps maintain a comfortable temperature all year through.
Also Read: Why is Everyone Considering Coworking Space Nowadays?
7. Security
This is equally important when choosing a good coworking space. Make sure to invest in strong security measures for your workspace, such as installing CCTV cameras, access control systems, alarm systems, and the like to protect sensitive or critical data.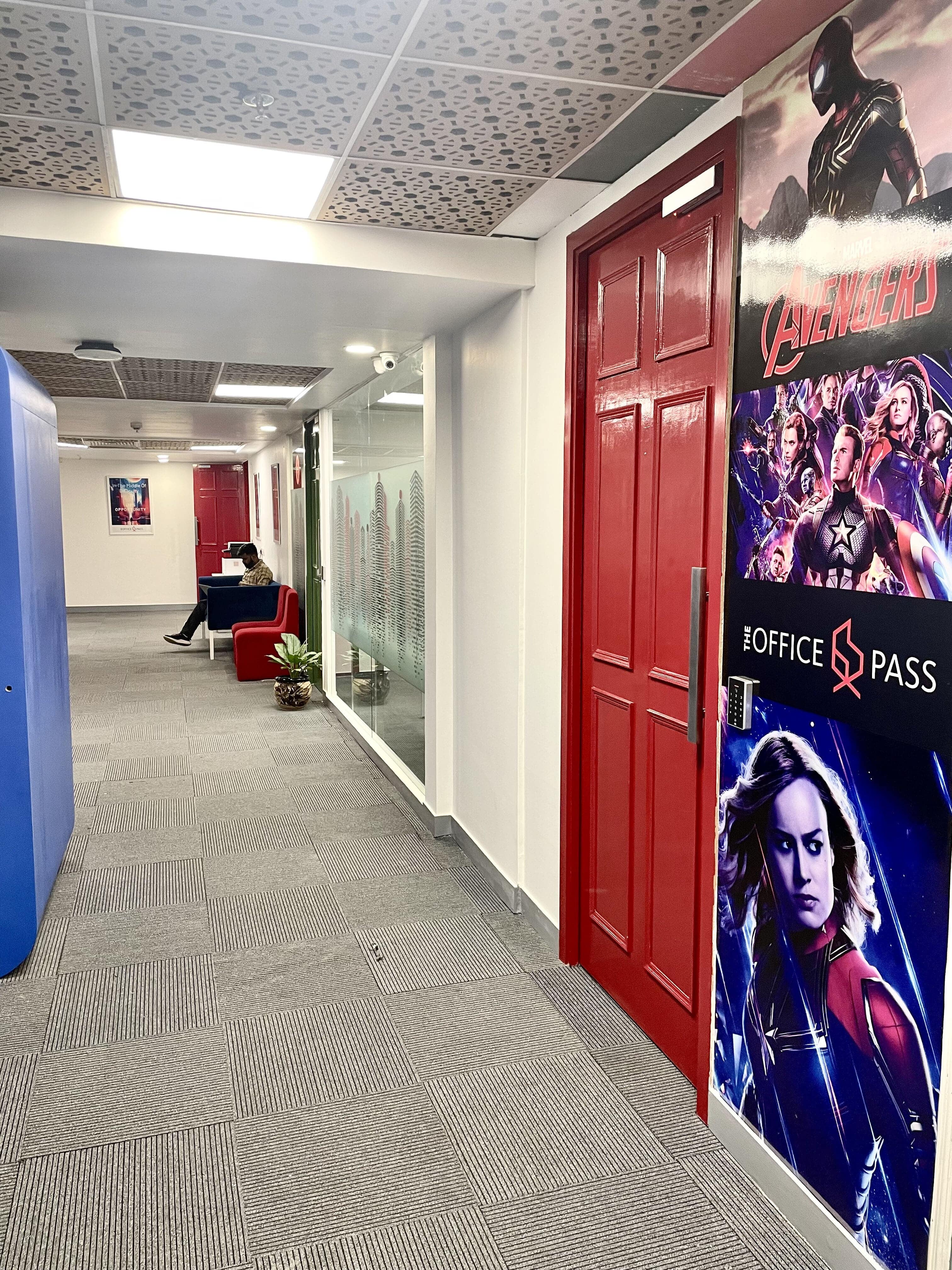 8. Carefully Designed
Make sure to design the office space keeping in view the practical needs of the employees. There should be sufficient space for chairs, desks, meeting rooms, and other common areas. Besides, a coworking space should ideally provide open floor plans for collaborations as well as private spaces to work in attention.
💡 Are you looking for Coworking space in Gurgaon, Noida or Delhi?. We are just a call away.
Call now: 08999 828282
9. Well-Equipped Meeting Rooms
Coworking spaces provide for meeting/conference facilities to help boost employee productivity. All meeting rooms are generally fitted with the latest audiovisual equipment (AV), comfortable seating arrangements, and whiteboards.
10. Scope for Privacy
This is crucial for a coworking space. It is best to strike a balance between shared and private work spades for confidential calls/discussions and to work alone with dedication and focus.
11. Welcoming Reception Area
The reception desk of a coworking space makes the first impression on all visitors and clients.
12. Adequate Parking Space
Your visitors, clients, and coworkers who would use the office space would also need a sufficient parking space. Make sure you choose a location that provides for one to ensure maximum comfort.
A good coworking office space must not only be fully furnished but also be able to adhere to your specific business or professional requirements. Also, always read the lease agreement carefully before signing up for a coworking space for your needs.
The Office Pass (TOP) offers coworking spaces in Delhi, Noida, and Gurgaon with excellent amenities such as high-speed internet, a welcoming environment, fully-equipped meeting and conference rooms, and tea and coffee facilities. These shared spaces cater specifically to small companies, startups, and entrepreneurs. If you are looking for a coworking space in Delhi/NCR, you can call us at 08999 828282.
FREQUENTLY ASKED QUESTIONS (FAQS):
Question: How can I create a sense of community in a co-working or shared office space?
Answer: Hosting professional and social events and activities is a perfect way for people to get together, network, bond, and collaborate.
Question: What is the significance of ergonomic furniture in a furnished office space?
Answer: Coworking spaces are fully equipped with ergonomic furniture that is designed to offer absolute comfort and promote the good health of coworkers. All workstations, desks, and chairs are adjustable and support correct posture, reducing the reduce the risk of musculoskeletal issues in employees.
Question: Are co-working spaces a good option for startups and small businesses?
Answer: Yes, coworking spaces are generally more economical along with being fully furnished with a spacious and supportive work environment. This is why they are often preferred by small entrepreneurs and startups since shared spaces offer flexible lease terms.
Question: Why is natural light considered important in office spaces?
Answer: Natural light is an automatic mood booster. It helps foster the overall well-being of employees and greatly supports their daily productivity. Besides, natural light also reduces dependency on artificial lighting, thereby creating a more pleasant and conducive work atmosphere for coworkers.
Question: What should I consider when it comes to the flexibility of an office space?
Answer: An office space should be flexible in terms of the terms of the lease, as it can be particularly helpful in accommodating changing situations in the business like expansions or downsizing. It is always best to go for an office space that offers easy options for scalability.
Question: What technology infrastructure should a well-furnished office space provide?
Answer: A well-furnished office space should be replete with all essential office amenities, such as reliable and high-speed internet, charging stations, power outlets, and the like.
Question: How can I ensure the security of my fully furnished office space?
Answer: Make sure that your coworking space has sufficient security measures, such as CCTV cameras, access control systems, alarm systems, and secure entry points. Carry out regular security assessments and protocols for protecting the sensitive data of your organisation.