Success in a business is all about growth. If your company doesn't scale up, it stagnates. For this, you need a way to control costs while maximizing revenue and yet give your business a professional space to base itself. This is where a coworking space can prove beneficial. 
A number of growing businesses are today preferring coworking spaces to independent offices. And why not – the costs are lower, operational headaches are minimized, all the infrastructure you need is already in place and maintained by someone else and you get to be part of a vibrant community. 
5 Ways Of Scaling Your Business While Operating From Coworking Spaces
Let's take a look at 5 ways to increase business and scale operations from coworking spaces.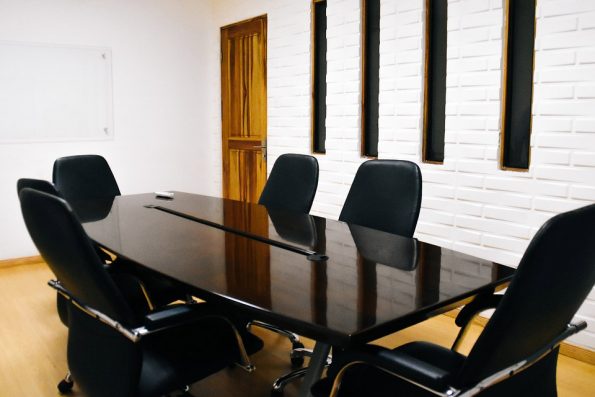 1. Leverage The Network
One of the biggest advantages of working from coworking spaces for business is that your team gets to be part of a larger community. Networking with people is much easier in a coworking space as compared to independent offices. 
Everyone who uses the space is a professional with a unique skill-set. You can find freelancers to help with social media marketing as well as mentors to guide you. You may even find people willing to fund your company's growth. 
Apart from chance conversations at the coffee machine that could result in collaborations, you can also meet people at events and workshops organized by the coworking space provider. 
Leverage this network to brainstorm new ideas and create collaborations that let you expand your audience. For example, a joint social media exercise between two brands can help both tap into the other's audience. This is an easy way to scale your business without any additional investment. 
2. Employee Hiring And Retention
Coworking spaces offer flexible leases that are ideal for growing companies. As your team grows, you can add additional desk space without having to compromise on anything else or shift your office completely. 
What's more, coworking allows you to decentralize operations. For example, if you're in Delhi, rather than limit yourself to candidates in Delhi, you can widen the hiring pool to Noida and Gurgaon by allowing them to operate from coworking offices in those cities. 
These employees could work from coworking spaces closer to them rather than commute on a daily basis. Take advantage of these coworking space benefits for startups to build your dream team.
You may have a wide skill set yourself but spreading yourself too thin will keep you from focusing on strategizing plans for your company's growth. Similarly, if every member of your team plays multiple roles, they may be unable to do their core responsibilities. Remember the old saying, 'Jack of all and Master of none'. Look at your existing team's strengths and weaknesses and step up your hiring to fill the gaps. As the team grows, so will your capabilities and, in turn, the company.
3. Put Systems In Place
As a business grows, consistency is key to its success. You can standardize your product in terms of quality and features as well as communication. A standardized system is easier to manage and helps ensure reliable results. It also helps your business grow faster from multiple locations. 
Work with your team as well as your coworking network. For example, your marketing team may collaborate with a graphic designer who sits at a table near you to create a standard template for product promotional emailers. Once this is in place, you can simply refresh the content and run regular mailing campaigns. 
4. Invest In Productivity Tools
Lowered operational costs are one of the key coworking benefits for business owners. There is no bothering with capital investments such as furniture and printers and scanners, etc nor do you need to take up any maintenance headaches. These savings, accounting for 18-25% of office operational expenses, can go a long way in helping your company grow as long as they are invested in the right direction.
Put the money saved from monthly operations towards productivity tools. Automating systems in this way lets your employees focus on other tasks and boosts their productivity. 
For example, manually tracking all sales and transactions is difficult and has a high risk of error. Instead, invest in a Customer Management System. This will give your sales team easy access to all the information they need and help them identify a customer's position in the sales funnel at a glance. 
Similarly, invest in software that can help you manage accounts. Look for software that can be easily integrated with your existing system. 
Since you're based in a coworking space, you can ask other business owners in the space for reviews and recommendations. You may even find software designers who can help you choose the perfect system for your company. 
5. Test Out Innovations
Innovations are key to a business growth plan. For a business owner, using coworking space is not limited to giving the team a place to work. This also gives founders access to a wide audience where you can test new products and innovations. 
Brainstorm new ideas with the people around you and get their feedback on where your product has scope for improvement. The person sitting next to you may see something you completely missed out on. Brainstorming can also result in product collaborations. 
Maximizing Coworking Advantages For Business
To give your company an edge over competitors, you must make sure you choose the right coworking space as your base. Look into the amenities and facilities offered to see that your team has the right working atmosphere and all the support they require. 
Small things like parking, the availability of lockers, the ease of booking meeting rooms, etc should not be overlooked. For a tour of the coworking space offered by The Office Pass (TOP), reach out to us at 08999 828282.