Small companies often have a lot on their plate—from building the right team and finding and retaining customers to much more. However, along with the aspects that drive a small company's business forward are tasks that might not be exciting but affect the company in the long run. One among those tasks is having a proper place to nurture and grow the company. In other words, suitable office space is among the necessary pre-requisites for growth.
CHALLENGES FACED BY SMALL COMPANIES
Finding a suitable office space for small companies can be quite a challenge. Most small companies are unaware off and grossly underestimate the real estate prices in their city of operations. When reality sets in, the available option to lease office spaces, often eats into a company's limited budget.
However, this challenge to find the right office space indirectly highlights the benefits of a shared office or a coworking office space. Here's how a shared office space reduces the challenges that many small companies face. Know about 6 common problems faced by small business are mentioned below:-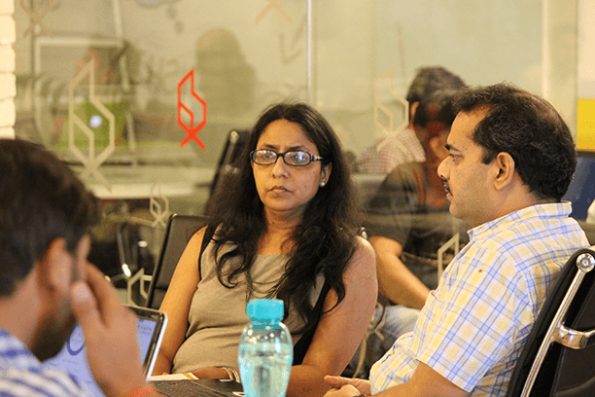 6 Common Problems FACED BY SMALL COMPANIES
1. Long term commitment is a huge problem
Leasing a commercial office space involves a long-term commitment. Most leases for office spaces have a minimum term period of two to three years (out of a total term of 9 years). The minimum term is also known as a Lock-in period i..e, the period before which the company cannot terminate the lease. The last thing a small company wants to do is to sign a long-term commitment only to realize later that the office space doesn't suit its needs anymore. In the initial days, team size may grow rapidly making the existing space in-sufficient for operations. The same is true if the company reduces manpower. Getting a perfect size is a BIG challenge, as the company is unsure how the business will play out.
Coworking spaces eliminate this pain-point as they do not drain the company's scarce capital in a long-term lease. A small company based out of Gurgaon or any other city doesn't have to lease a commercial property at exorbitant prices. Instead, they can go for shared office space in Sohna Road. A coworking space in Golf Course Road or Cyber City, Gurgaon is also a great option as you just pay per seat.
2. Cash flow issues
Most small companies have a fixed budget for all their expenses. However, unproductive real estate expenses like 3-6 months equivalent of rent for a security deposit, approximate INR 1200- 1400/- per square feet of office infra cost & fixed monthly rental sends this budget into a tailspin. Increasing commercial property prices further increase a company's expenses unnecessarily. Office rentals and office running expenses easily consume 30-35 percent of a small company's operating costs. This leads small companies to burn cash faster than they generate. Using a shared office space in Gurgaon is more cost-effective than renting a similar space in the cosmopolitan business haven.
3. Fluctuating team size means varying space needs
People come and go and this applies to small companies as well. The number of people in a small company almost always fluctuates. It's hard for a fixed office space to cater to a growing company in terms of accommodating everyone. At the same time, attrition is unpredictable and comes with its own set of problems. The size of the office space shouldn't be too small or too large for the company. Too small means chaos in the office; whereas too large means unproductive expenses. This is not a problem in shared offices where you pay per seat (irrespective of the varying team size).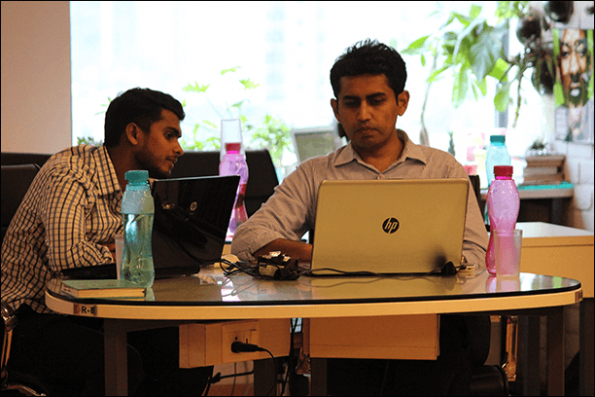 4. Buying office space can be too expensive
If a small company keeps buying an office space over renting it as an option, it should be prepared for the complications that come along. Other than the fact that finding an appropriately sized office space is difficult, the paperwork involved in the buying process is even more so. If real estate is not a founder's cup of tea, it can be quite a task to understand the complex language of the document, which can sometimes be confusing too. The property is built on illegal land is only one of the problems to be concerned about.
Also Read: Coworking is the future of work
5. Good amenities are hard to find
While every small company aspires to have a similar setup as that of Google, it's not practical to spend precious resources on fancy facilities like a fully equipped kitchen, an extravagant bathroom, or special relaxing zones. Although some office spaces come with basic facilities, they are often not enough to make the workplace comfortable for the employees. Amenities and facilities are taken care of in shared office spaces.
6. Connectivity concerns are a big worry
These might look trivial at the onset; however, they have a major effect on companies. What use is it if a company finds the perfect location or office space that lacks Internet connectivity or power backup? The presence of multiple reputable broadband service providers and a good phone network are basic necessities that are often taken for granted. But not at coworking spaces!
Innovative solutions are the key to solving the challenges of space crunch, especially for small companies. This is where shared office providers like TheOfficePass.com come into play. The array of facilities and membership options on offer are transforming the way small companies function, helping them save costs, and increasing their productivity. Small companies looking for Coworking space in Gurgaon can What's APP The Office Pass @ +91 8999 82 82 82 or drop an e-mail to hello@theofficepass.com.
Happy Coworking