You may need to submit a certain set of documents before you join a co-working space. These documents may also vary from one co-working provider to another as well as on the location of the coworking space. The Office Pass (TOP) neighborhood coworking space proiver  listed out the some standard documents often requested as part of the enrollment process at a co-working office space as below:
💡 Are you looking for Coworking space in Gurgaon, Noida or Delhi?. We are just a call away.
Call now: 08999 828282
List of 12 Important Documents Required for Joining a Co-Working Space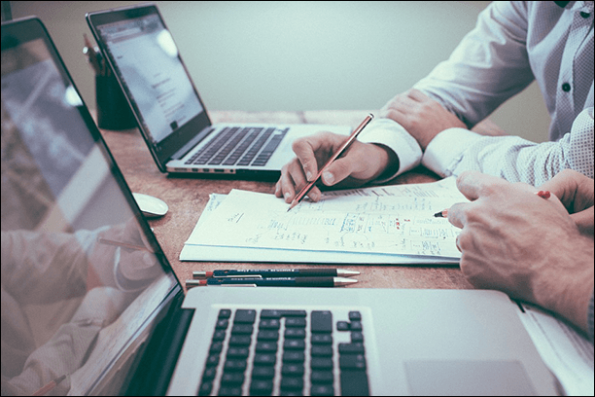 1. Proof of ID
You may be required to submit a government-issued photo identification proof like a valid passport, Driver's License, or national ID card.
2. Contact Details
These may include your contact number and email ID.
3. Residential Proof
You can provide the latest utility bill, such as that of telephone, water, or electricity, Rent Agreement, or any other official document as proof of your current residential address.
4. Details of Payment
Payment information may be required for billing reasons. These may include details of your current bank account, credit card details, or any other preferred mode of payment.
5. Emergency Contact
You may sometimes need to provide the number of a person who can be immediately contacted in an emergency.
6. Details of Business
Business-related documents like a license to run your business, business registration number, tax identification number, or any other relevant legal document may be required if you're going to be using the co-working space for running a business.
7. Contract
This means the contract or agreement that you may be required to sign with the co-working space. The contract would clearly define the terms and conditions of your membership with the office space.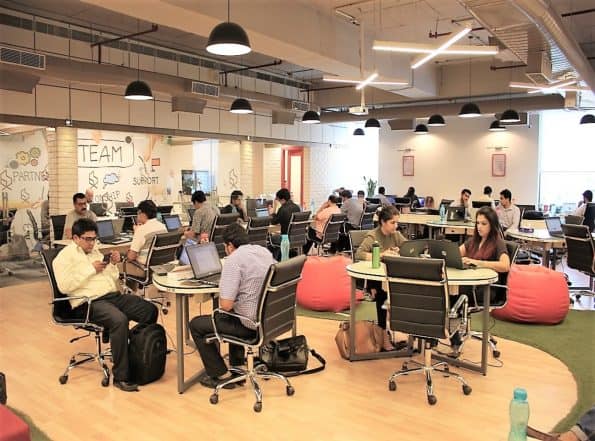 8. References
You may also be requested by some co-working office spaces to provide references from previous employers, colleagues, or anyone who can assure your work ethic, character, and the like.
9. Professional Background
You may need to submit an updated CV/Resume outlining your core skills, work experience, and the like, to provide a detailed idea of your professional experience in the domain.
10. Recent Photograph(s)
The co-working space may ask for your profile photo for ID purposes.
11. Non-Disclosure Agreement
A co-working space may also sign an NDA with you to protect any sensitive information or assets. This however may depend on the nature of your work and the policies of the co-working space.
12. Health and Safety
Co-working spaces generally provide detailed health and safety guidelines given the recent COVID-19 pandemic scenario across the world. The office space may sometimes request for records of vaccinations or other health-related information of the people working therein to ensure the safety of all members.
Note: The list of documents required by different co-working spaces may vary. It is therefore recommended to check with the specific co-working space you're interested in regarding the exact documents required for joining.
The Office Pass (TOP) offers coworking spaces in Noida, Delhi and Gurgaon region. High-speed internet, well-equipped conference rooms, a warm work environment, and regular tea and coffee provisions are some of the top amenities offered at TOP offices. These spaces are perfect for entrepreneurs, startups, and small firms. If you are looking for a coworking space in Delhi/NCR for your requirements, call us at 08999 828282.
FREQUENTLY ASKED QUESTIONS (FAQS):
Question: Why is a government-issued ID necessary for registration of a co-working space?
Answer: A government-issued ID helps verify your identity, thereby assuring the co-working space of the safety of all members working therein. An identity proof may also sometimes be required for running background checks and for access control.
Question: What documents are typically required to join a co-working space?
Answer: Some of the standard documents required for joining a co-working space include:
Proof of registration of business like Certificate of Incorporation or Business License
A photo ID issued by the Govt., such as a passport or DL
Recent utility bill for proof of address
💡 Are you looking for Coworking space in Gurgaon, Noida or Delhi?. We are just a call away.
Call now: 08999 828282
Question: What type of business documents are acceptable for registration?
Answer: The most commonly accepted business documents include a Certificate of Incorporation, Business License, documents of Tax Registration, Partnership Agreements, and the like. These documents verify the organisation's existence as a legitimate business entity.
Question: Can I use a residential address as my business address for co-working space registration?
Answer: This may entirely depend on the specific policies and local regulations of the co-working space. You may need to therefore check with the co-working space you wish to join if it requires a separate business address.
Question: Do I need to provide financial documents when joining a co-working space?
Answer: Financial documents are generally not asked for at the time of registration with a co-working space. Some office spaces may request payment details such as that of a credit card for billing reasons.