Several predictions are doing the rounds for what the post-COVID-19 world will look like – from how it will change our habits to the economy to educational methods. Almost every study on the present and future impact of the pandemic agrees on one thing – workplace practices will never be the same again.
With flexible work arrangements gaining momentum, businesses that don't adapt to the changing times may find themselves in a crisis. Even the ones that survive the pandemic will have to relook at their real estate consumption and work arrangements. Working out of a coworking office space will greatly help businesses strengthen their position and stay in the game.
Coworking spaces have always had advantages for growing businesses, and COVID-19 has made them even more important. Let's check out why.
5 Reasons Why COVID-19 Makes Coworking Spaces Even More Important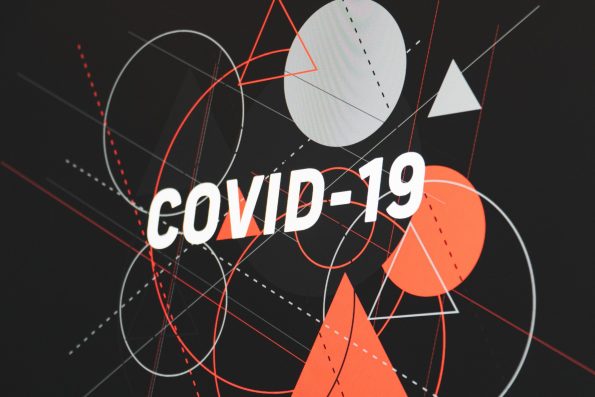 1. Not Everyone Can Work from Home
One of the most noticeable changes during the pandemic was that businesses all over the world switched to remote working. However, the thrill of not having to go to the office and the freedom to work from the bedroom quickly faded when people found the lines blurring between their personal and professional lives. Working from home, despite its benefits, isn't for everyone.
Since schools are also functioning remotely, many employees have their children at home, demanding their attention. There's also the comfort factor to be considered – you need a desk, a comfortable chair, and a room or corner you can call your home office. Considering the space restrictions in Indian apartments, not everyone has the luxury of converting a room to their home office. Without a dedicated office space, productivity dips, and distractions increase.
Situations like this bring out the importance of coworking space in COVID-19 times. It allows employees to work from office spaces without distractions and enjoy all facilities found in a traditional office. Startups, small businesses, and even established corporates can opt for neighborhood coworking, where they can rent desks in multiple offices across the city and employees can work from the one nearest to them.
2. Pandemic-Hit Businesses Need Cost-Saving Solutions
Cutting costs has always been a priority for businesses, especially for startups and small businesses, and the pandemic has made it more important than ever. With economic uncertainty on the rise, companies of all sizes and types are now forced to save costs. The importance of coworking in COVID-19 is unquestionable as it helps businesses reduce operational and capital expenditures.
Working out of a coworking space gives businesses access to a wide range of amenities without the investment. It includes a wide range of office furniture, facilities like Wi-Fi, printers, and scanner, and front desk services, among others. Shared office providers also take care of maintenance management, and thus lower a company's monthly overheads.
That's not all! The general housekeeping and sanitization activities are also taken care of by coworking service operators to safeguard members from viral infections like the one we are battling currently. Long story short, moving to a coworking or shared office space during COVID times will help ease the financial strain to a considerable extent.
3. Community Matters
The COVID-19 pandemic has made it difficult for people to meet over a cup of coffee in the office cafeteria or take part in local networking events. The physical distancing norms and restrictions on social gatherings have all contributed to a decreasing sense of community among entrepreneurs and professionals alike. Moreover, a recent study has shown that working from home makes people feel isolated and increases stress levels.
Even before the advent of the pandemic, shared offices were known for building business communities and fostering collaborations. And now, with pandemic diminishing the possibilities of traditional networking, coworking offices serve as one of the best ways for pandemic-hit businesses to reconnect with the community and recover.
The very structure and layout of coworking offices play a key role in encouraging people working within the space to interact and network with each other. Add to that the social events and workshops they organize, you can easily plug into the business community for growth, support, and resources.
4. Going Hybrid Is the Name of the Game
The ongoing pandemic has shown us that things can change overnight – one day, you will be working at your office, and the next day, you will be working from home because there is a lockdown or curfew. Such restrictions, together with safety concerns, have prompted many companies to favor flexible work arrangements over conventional ones.
According to a report named The Future of Work: From Remote to Hybrid published by Capgemini, hybrid working models seem to the future of businesses. And, the importance of neighborhood coworking in facilitating hybrid working cannot be stressed enough. It enables organizations to remain flexible and decentralized instead of being location-dependent.
Switching to a hybrid model that balances work from home and working from a coworking space will also give people a much-needed respite from virtual interactions. Businesses opting for decentralized operations also stand to gain business continuity, not to mention the employee satisfaction factor.
5. Safety is of Paramount Importance
Last but not least, the COVID-19 pandemic has highlighted the importance of coworking spaces in terms of employee safety. It might sound counterintuitive that a shared office space where people from many companies work together is safer than conventional offices during the pandemic, but it is true!
Also Read: What Makes Coworking Spaces A Better Option During Covid Times?
To begin with, all reputed flexible space providers are operating in compliance with COVID-19 protocols. There is dedicated staff to carry out sanitization and disinfection, and the open office layout of coworking spaces makes it easier to have seating arrangements without compromising on physical distancing norms.
Above all, neighborhood coworking allows people to work out an office in their locality. They can walk to work rather than commuting to the centralized office, which minimizes their exposure to the deadly virus.
Coworking: The Way Forward
As the world tries to battle the pandemic and recover from its impacts, entrepreneurs and small business owners will be able to use the resources and network within coworking spaces to regain their footing. Companies that work out of shared offices and adopt the hybrid model may find themselves in a stronger position to survive and grow than those who continue to work remotely or in traditional office spaces.
If you're looking for a coworking space in Noida, Delhi, or Gurgaon, The Office Pass (TOP) offers just what you need. Reach out to us at 89998 28282 to know more.