What is Coworking Space?
Coworking space is an office location where different people assemble in the same space to work independently on different projects. Even small teams who work on different projects assemble in coworking spaces to complete the job on time. The coworking spaces today offer the same amenities as corporate work stations allowing you to work independently. You will get all amenities like Wi-fi, printers, all digital assets, conference rooms and many more at a shared price.
Who uses coworking spaces?
Coworking spaces have spread their wings wider since their existence. Space is no longer a choice just for a freelancer; it has opened doors for many corporate offices that are looking for remote work location assistance for their employees. Alongside, these shared working spaces have turned boon in disguise for the start-up companies. Start-up companies find it difficult to commit to long term leases. The small teams in the start-up companies can handle the projects more focused with less cost, and they also get the opportunity to interact with other teams working in the shared spaces. With the coworking spaces working well with the usual suspects, many large organizations are adopting the concept of utilizing the benefits of shared working spaces wherever possible.
How coworking makes money?
The coworking business model is a bit different from traditional office spaces. It makes money not only from renting the business space but also from memberships, partnerships and establishing different branches across the locality.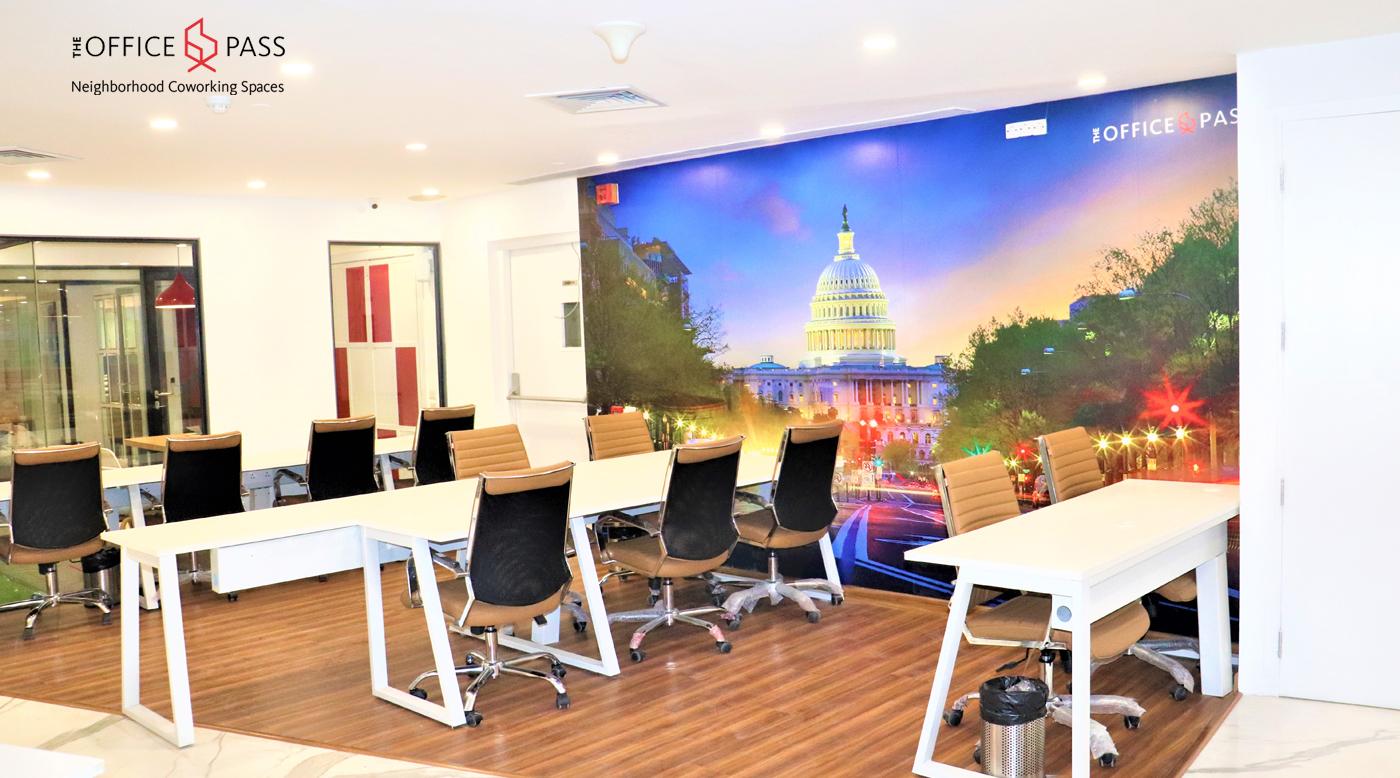 Renting infrastructure
Few shared working spaces earn money just by renting plug and play workstations that are rented to individual users or teams. This remains the primary source of income for many shared spaces. You can also get dedicated cabins on flexible rents.
Renting space
Few flexible work stations with the facilities like conference rooms, meeting rooms earn income by renting out space for meetings, conferences and training workshops.
Virtual office
There are business centers looking for premium work address that business uses for listing, mailing and packages while the employees work from home.
Memberships/ partnerships
This is another popular way of earning money in coworking spaces. Users pay an annual premium membership fee and get access to marquee facilities. These spaces also establish an easy connection between the angel investors and start-up founders, generating a good source of income.
Also Read: What makes a coworking space successful?
Reasons behind their popularity today 
To stay more focused
Choosing a shared space to complete the job can be an expensive option for freelancers. Many are still willing to go for it because they were able to bring their whole sleeves to work. As the working space is occupied by people of a different profession, there is no or less competition for freelancers. It also helps in establishing one's work identity stronger. They get a scope for making their network stronger by helping each other to build their business.
Gain more job control
The shared office spaces are made accessible to its users 24/7. You are the decision-maker whether to spend the whole day at the workstation hitting the deadlines or take a long break in the mid of the day and resume to work with more focus. They have the freedom to choose between quite a place or an interactive space to work in a shared location.
Feel a part of the community
Many people choose to work in a shared location to make connections with others. Each working space has its own vibe, and managers of these spaces go to great lengths to give a unique experience and meet the needs of the members. In these types of communities, socializing is never forced. You can join the activities in your own interest.