The impact COVID-19 has had on our working style is fairly apparent. Remote working is considered the new normal, and even in places where offices have reopened, white-collar professionals will probably not return to the traditional 9 to 5 routine till the pandemic situation gets under control.
Unsurprisingly, these changes have also been reflected in office space consumption. According to the India Real Estate – Residential and Office H2 2020 report by Knight Frank India, gross office space absorption in India fell from 60.6 million sq ft to 39.4 million sq foot over the past year. As the road ahead is likely to be slow and uneven, companies must relook at their real estate footprint.
Is There Still A Need for Office Spaces?
The COVID-19 pandemic has proved that most of what you do from the office can be done from home. So, it raises the question – is there even a need for businesses to have an office space anymore? The answer is simple – yes!
For starters, offices aren't just a workplace – they also serve as networking hubs. More often than not, your office is the face you project to your clients, while it symbolizes stability for your vendors & employees. It is also a learning platform for newcomers and younger employees. Though work may continue remotely, there is still a need for companies to have an office.
However, it doesn't mean that you must have a large and centralized office for everyone to work in. In the current COVID times and probably for a few months to come, coworking spaces may be a better solution.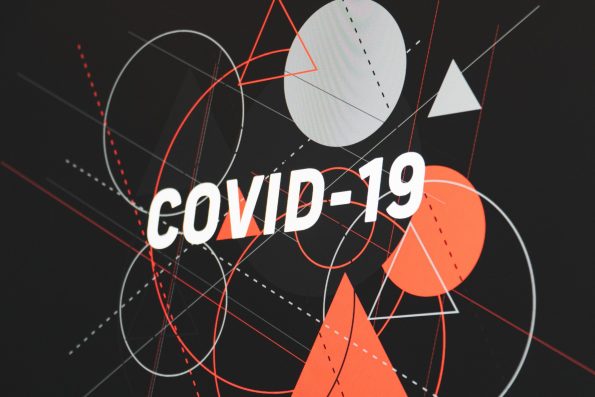 Why Coworking Spaces Are A Better Option During COVID Times? 
Whether you are looking for a make-shift arrangement to tide over the difficult times or a sustainable and flexible work arrangement, coworking offices perfectly fit the bill. Let's check out the advantages of shared offices during COVID-19, and beyond:
7 Benefits of Choosing Coworking Spaces During Covid Times
1. Cost-Effectiveness
Rent is one of the biggest overheads for any business. Irrespective of whether they're having profits or losses, rents are a constant outgoing cost. The pandemic has affected almost everyone's profit margins, and for small & mid-size businesses, maintaining their offices is becoming increasingly difficult.
Coworking spaces offer 15-20% lower rentals and shorter leases, making them a cost-effective alternative to traditional offices. Instead of a single large office to house everyone, businesses can now rent smaller but distributed Neighborhood Coworking Spaces that can be used by different employees based on their proximity to these spaces.
2. Flexibility
Flexibility is a key shared office advantage in COVID-19. The administrative bodies in many Indian cities are imposing and easing restrictions on mobility when the number of COVID-19 cases increases and decreases. Coworking spaces give businesses the flexibility needed to comply with these changing regulations. The short leases make it easy for companies to switch from work-from-home to work-at-desk models and vice versa.
You can also add and remove desks as per your business needs. For example, you may want a larger space during a product launch week and fewer desks at other times. It's the ideal solution in the current scenario.
3. Building A Sense of Community
In addition to being a space where people can work, coworking spaces also provide a sense of community & togetherness that is much-needed during COVID times. Working from home for months could trigger feelings of isolation, anxiety, and depression. According to the survey conducted by SAP, Qualtrics, and Mind Share Partners, two out of every five respondents claimed that their mental health has deteriorated since the COVID-19 outbreak.
On the other hand, coworking spaces facilitate interactions that help employees stay emotionally and mentally strong. It also helps them feel that they are part of a team even though they may not see their colleagues every day.
4. Office Decentralization for Business Continuity
For businesses that need employees to be physically present in offices, coworking spaces are the best way to decentralize the workforce. It helps maintain business continuity even if one of the employees tests positive for the disease. Since there are multiple office spaces, there's no need for everyone to be quarantined at home. Employees in other coworking offices can continue working without any disruption.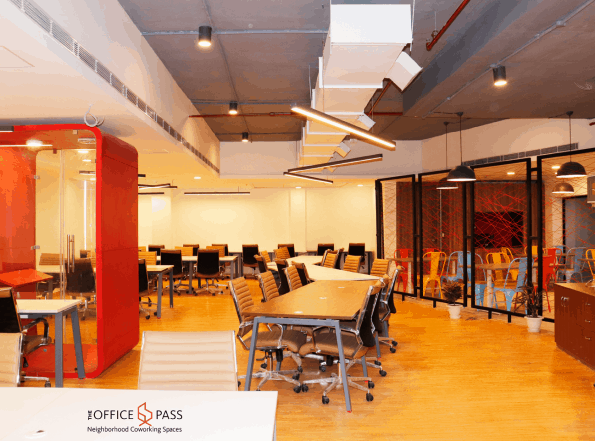 5. Productivity
Despite all its benefits, the work-from-home model has its own challenges in India. Remote working often blurs the line between an employee's personal and office time, and given the many distractions, productivity may not be consistent.
Spaces that promote coworking in COVID-19 are an easy way to overcome this challenge. You can set up multiple coworking office spaces across the city and tell employees to work out of the space closest to them. As shared offices are equipped with all amenities, there is also no worrying about productivity being hampered by technical issues such as internet unavailability.
6. Networking
One of the disadvantages of working from home is that employees have no opportunity to network internally or with people from other offices in the building. Coworking offices allow solopreneurs and small businesses to coordinate resources, network, and grow their business. Many coworking spaces conduct online networking events and webinars to bolster networking and collaboration.
7. Safety
Safety is one of the biggest factors that highlight the heights of coworking importance. If you were to continue working out of traditional office space, you would need to set aside additional resources to sanitize your workspace daily. On the other hand, when your employees work out of coworking spaces, the coworking operator takes care of all sanitization measures. Setting up multiple coworking office spaces across the city also reduces the distance your employees need to travel to get to the office. The less they travel, the lower their exposure to the virus.
To Sum It Up
When you are looking for a work arrangement that ensures productivity and professionalism while keeping employees safe, there's nothing better than coworking offices. The benefits of coworking space during COVID-19 make it a better option than traditional offices.
Want to keep up with the changing trends in the office real estate market? Take a look at the coworking facilities offered by The Office Pass (TOP). With transparent leases, elegantly furnished offices, and a host of facilities, we cater to the needs of businesses while keeping people comfortable and safe. To book a tour of our office spaces, call us at 8999 828282.