When deciding on a Coworking space to rent, one needs to keep a few things in mind which will be beneficial in the long run.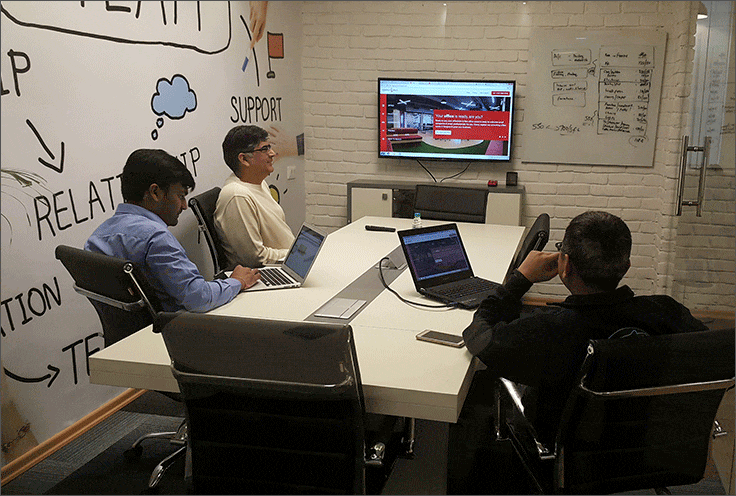 7 things to keep in mind before selecting a Coworking space
Location
Coworking space location should be central, easy to find and reach, both for you and your clients. If you use your own vehicle for commuting, make sure space has enough secured parking either within or near the office. Coworking location should have good connectivity so you are able to reach the office using multiple transport systems, both public and private.
Facilities
Facilities at the Coworking space should take care of all your basic needs like a nice and decent looking office (where you would love to call your customers & friends), Hi-speed WiFi connection, printer & scanner facility, Coffee & Chai depending on your preference, access to conference and meeting rooms and good air-conditioning system. Many Coworking spaces do not have adequate power back-up which can cause issues especially in summers, so check for that. Apart from these, a Coworking space should provide a quite area (for taking important long duration phone calls) and a breakout area wherein you can spend time away from your work and relax for a while.
Pricing
You should choose an affordable Coworking space that offers good returns for the money. Many offices charge a relatively low membership fee but make you pay for other facilities like WiFi access (beyond some GBs), Coffee & Chai, printer & scanner. Look at the overall monthly cost and not just the membership fee.
Flexibility
Some Coworking space providers ask for a 1-2 months fee as a security deposit and some have a lock-in period of 2-4 months (before which you cannot vacate). On the other hand some allow you complete flexibility and do not have a security deposit and lock-in periods. In a recently launched Coworking space in Gurgaon you can take office on MONTHLY, DAILY or HOURLY basis as required. Moreover, users pay only for the seat(s) they book. If team size expands, buy more seats and vice versa. Look for such Coworking spaces.
Office Timings
Make sure that the opening & closing hours of the Coworking space suit your business. If you're a late riser and the Coworking space closes at 5 pm, you're probably going to have short working hours. On the other hand, some coworking spaces open at 10 am and continue till 8 pm which may suit you perfectly. Whatever it is, make sure it fits your business and body clock.
Also Read: 8 Things Employers Can Do to Increase Employee Productivity
Meeting & Conference Rooms
It's great to work side by side with Coworkers, but if your business requires you to meet customers or vendors face to face, make sure that the Coworking space has space to hold a meeting or do a conference call with a client. Coworking spaces should offer these options. These can also be used for discussions or reviews with your own company colleague (if more people from the same organization are working together).
Culture & Community
It's fun to work with people who are in the same boat as you. It's likely that they would be grappling with the same issues that keep you awake at the night. If you can benefit from the experiences of other Coworkers and vice versa, then you achieve more while at work. You become part of a larger community and culture that thrive on each other's experience. This can bring life into your business, and providing you the ability to give something back too.
Coworking Space in Sohna Road, Gurgaon
If you are looking for Coworking space in Gurgaon, check out The Office Pass at Sohna Road, near Huda City Center metro station, new Gurgaon or in Cyber City, DLF Phase 3. It ticks all the boxes and working there can have a positive impact on your business. Keep these 7 points in mind before selecting a space.
Happy Coworking.