Before turning into a freelancer, every time I scurried in for a Latté – as I had to clock into my corporate life before 9.15 a.m. – I saw freelancers at my favourite café savouring each sip of their coffee while they typed on their laptops. I envied them. Well, who wouldn't, from far? After all, there is something 'cool' about munching on cookies as you worked away to the smell of freshly brewed coffee every single day!
But now that I am a freelancer, I keep away from cafés whenever I have to get the work done. It isn't that pretty a picture as it seemed to be from far. Here's why: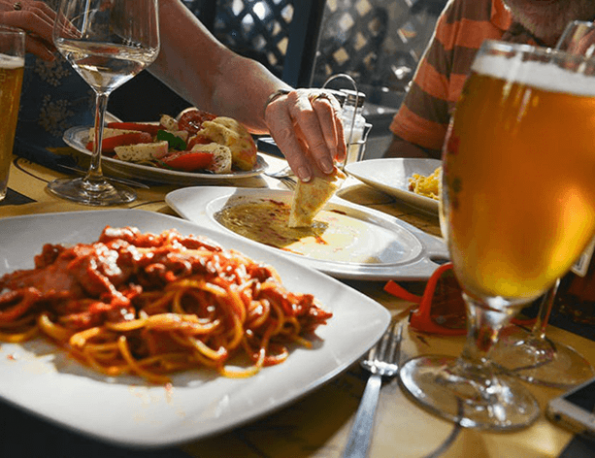 8 Reasons Why a Freelancer Hates Working Out Of a Cafe
The Ruckus & Distraction
Unnecessary Stuffing
Wifi Blues
The right Community
Dignified Business Address
Timings
The Work Essential
The Washroom Visits
1. THE RUCKUS & DISTRACTION
A café is unlike a coworking space where everyone is there to work. Another breed of people that frequently visit cafés is chit-chatters who don't even pause the talking to swallow. They probably won't even notice you trying to hint at your discomfort. And when you see a group of college kids with guitars and musical instruments walk in, you definitely know it's time to wrap up and leave. On your worst days, you might even encounter crying toddlers.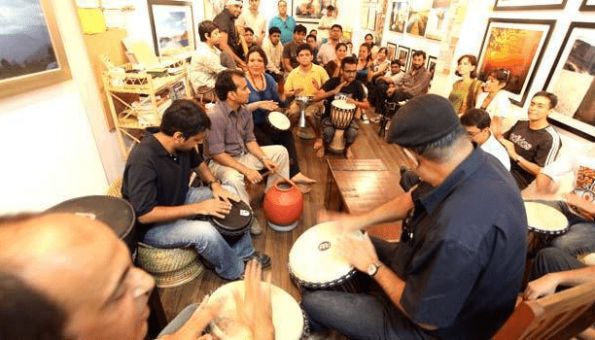 2. UNNECESSARY STUFFING
You don't want to look like a cheapskate, so you order a beverage at the very least. You drink it slowly and steadily. Then come the "It has been 4 hours, are you really not going to order anything more, you miser" stares from the waiters which start stinging. Finally, you give in and order something more, and then even more. There are others who might just ignore the stares but can't ignore their appetites, urging them to keep eating. Over-eating has consequences we all know about. Not to forget, the huge amount of food going down your throat is also a burning hole in your pocket every day.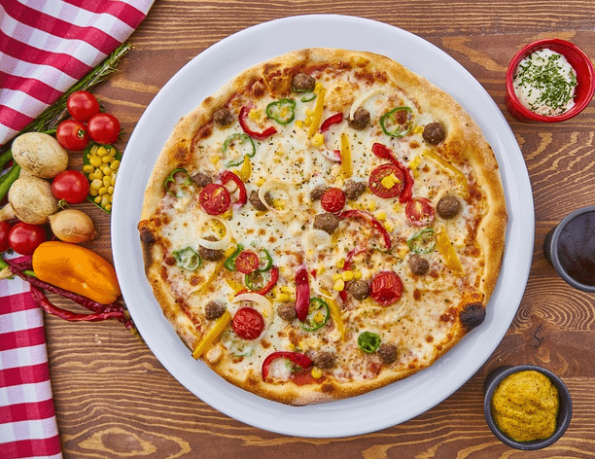 3. WIFI BLUES
This one goes without saying. Internet and a freelancer at work go hand in hand. Slow Wi-Fi is worse than no Wi-Fi and if you have to use your Hotspot for hours, you might as well go home! It may not apply to all cafés but some do enforce a limit on the free Wi-Fi and then starts the saga of using different numbers and plugging in OTPs to gain extra hours of free Wi-Fi. And if you have to pay for the Wi-Fi, well that just kills the mood right away!
4. THE RIGHT COMMUNITY
People at a café go about their own business. You may strike up a conversation upon overhearing a Game of Thrones discussion but might not go past the small talk. Everyone at that café need not be in a similar headspace as opposed to people you are coworking with. Sharing ideas, knowledge, and experiences is more likely to happen in a coworking space in Gurgaon than a Barista or CCD.
5. DIGNIFIED BUSINESS ADDRESS
Imagine giving your business card to a customer with the address of a Café. It is unlikely to create an impression and may compromise your otherwise good credentials. A professional business address is a small, but important element of your business and its value should not be underestimated.
Also Read: Difference Between Coworking and Shared Office Space for Freelancers
6. TIMINGS
A great idea just struck you and you need to jot it down before it fades away from your memory, but it is lunch or dinner time and the café is full of people eager to fill their belly. This just ruins the whole flow! You might just be granted a few more minutes but you can't stretch it any further.
7. THE WORK ESSENTIALS
The essential comprises a lot of items from facilities to infrastructure. Take, for instance, the case of a printing urgency. You would be very lucky to be in a café with a printer – highly doubtful – otherwise, you have no choice but to leave. Many of you might require a proper table and chair to keep your head straight and functioning. Most of the time, café stools or chairs are awfully uncomfortable and just not suitable for long hours of work. Further, not having a charging point next to your café table is a huge inconvenience. We all hate the whole practice of giving your gadgets to the waiter for charging. All these hindrances may contribute a great deal to lowering your productivity.
8. THE WASHROOM VISITS
There is no guarantee that your coffee table will look the same once you are back from the washroom, so what do you do? Take the risk and try getting it done quickly or ask a stranger on the next table to watch over your things. Also, can you really create a scene if your pen goes missing? There is a third option too – pack up your bag and then visit the washroom. But be prepared to lose your table if you opt for that option. I would rather not put myself in this situation in the first place!
We all love cafés, I agree. It is also a universal fact that freelancers constitute a large proportion of the coffee shop dwellers but when it comes to working out of one, there are many hitches. That is why I simply avoid working out of one and opted for coworking space for freelancers in Gurgaon.