A creative office space refers to a work environment intentionally designed to foster innovation, collaboration, and out-of-the-box thinking. It deviates from traditional, more formal office layouts to create a setting that encourages inspiration and creativity. A creative office space can offer numerous benefits that go beyond mere aesthetics. Check out 10 benefits of a creative office space:
💡 Are you looking for Coworking space in Gurgaon, Noida or Delhi? We are just a call away.
Call now:   08999 828282
10 Amazing benefits of a creative office space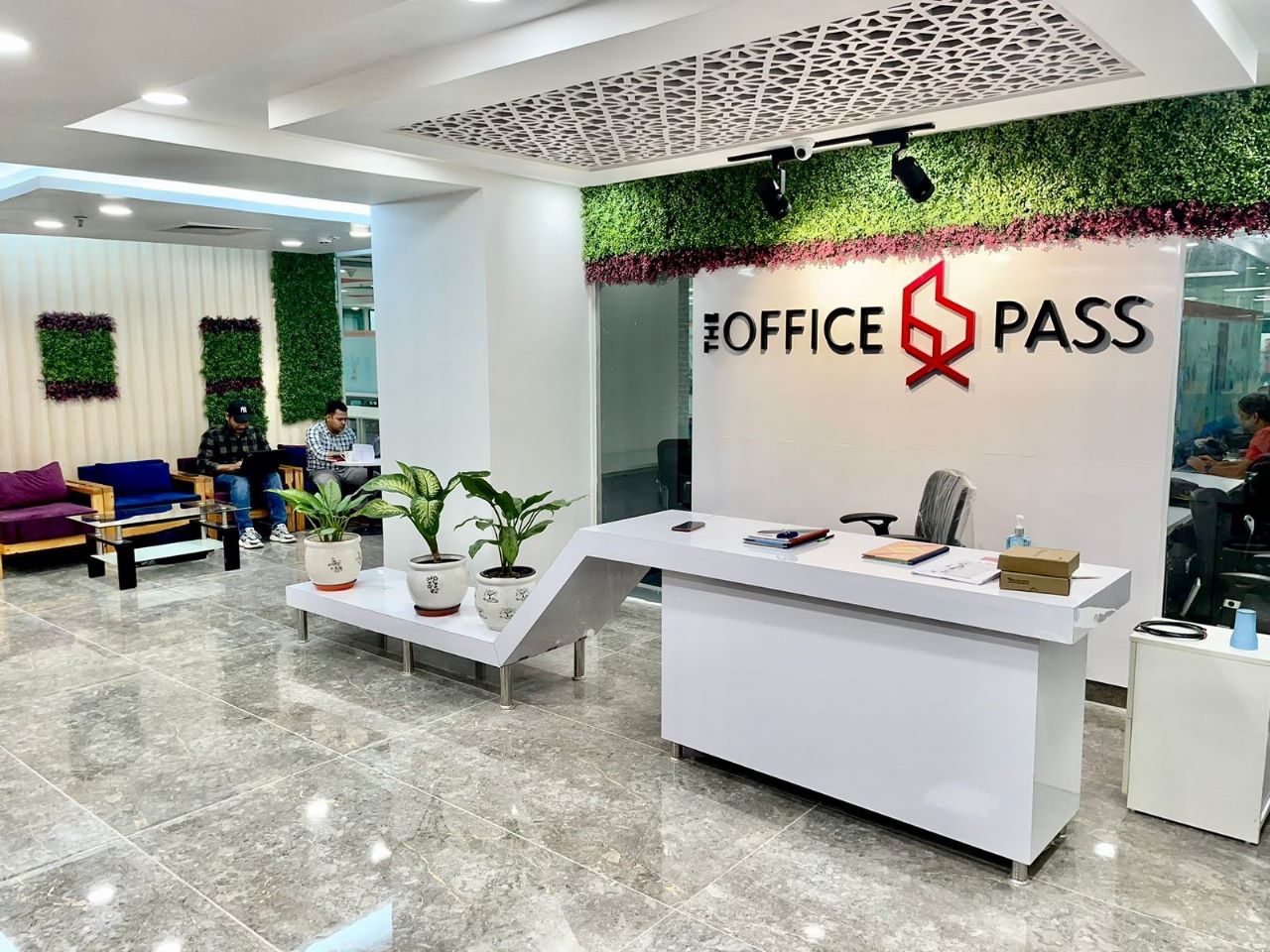 1. Boosts Innovation and Creativity
An environment designed to inspire can lead to increased creativity and innovative thinking among employees. Creative spaces encourage brainstorming, out-of-the-box thinking, and problem-solving.
2. Enhances Employee Morale and Engagement
A visually appealing and vibrant workspace can improve employee morale and engagement. It creates a more enjoyable atmosphere, which, in turn, can positively impact productivity and job satisfaction.
3. Fosters Collaboration and Communication
Open and creatively designed spaces often break down barriers, encouraging communication and collaboration among team members. It allows for more spontaneous interactions and idea-sharing.
4. Attracts and Retains Talent
A well-designed office space can be a key factor in attracting top talent. Potential employees are often drawn to companies with innovative and visually stimulating work environments. Additionally, such spaces contribute to retaining existing talent by offering a motivating work environment.
5. Adaptable to Change
Creative spaces are often designed to be flexible and adaptable. This adaptability allows for easy modifications as the company grows or changes, supporting the evolving needs of the workforce.
6. Reflects Company Culture and Values
The office design can reflect the company's culture and values, creating a physical embodiment of its brand identity. This can help employees better connect with the company's mission and values.
7. Increases Productivity
A thoughtfully designed space can optimize workflows and reduce distractions, leading to increased productivity. Comfortable, well-lit, and organized spaces can positively impact focus and efficiency.
💡 SMBs looking for HR, Marketing, Technology and Funding solution for their business, call Hello Jarvis
now at  994 8000 800
8. Encourages Well-being
Creative spaces often incorporate elements that promote well-being, such as natural light, greenery, comfortable furniture, and areas for relaxation. These elements can contribute to reducing stress and improving overall well-being.
9. Customer Impressions and Relationships
For client-facing businesses, a creative and well-designed office space can leave a positive impression on clients or customers. It can also serve as a platform to host events or meetings, fostering stronger relationships with clients.
10. Sustainability and Eco-Friendly Initiatives
Many modern creative spaces integrate sustainable practices and eco-friendly elements, which align with an organization's commitment to environmental responsibility.
These benefits underscore the importance of investing in a creative and inspiring office space as it can significantly impact both employees and the overall success of the organization. Choose The Office Pass (TOP) in Delhi and NCR as your co-working space partner and enjoy availing all the latest state-of-the-art amenities required to run a smooth business. Contact us for more details at 08999 828282.
FREQUENTLY ASKED QUESTIONS (FAQS):
Question: How does a creative office space impact employee productivity?
Answer: Creative office spaces can enhance productivity by providing an environment that fosters motivation, reduces stress, and encourages innovative thinking to boost workflow efficiency.
Question: What role does a creative office space play in employee satisfaction?
Answer: A creatively designed workspace can lead to higher job satisfaction by offering an enjoyable environment to the employees. This, in turn, promotes engagement, personal expression, and a positive atmosphere.
Question: In what ways does a creative office space foster innovation and creativity?
Answer: By offering an environment that stimulates creativity through design, layout, and supportive elements, it encourages employees to think outside the box and generate innovative ideas.
Question: How does a creative office layout influence collaboration among team members?
Answer: Open and dynamic layouts in creative spaces promote collaboration by facilitating spontaneous interactions and allowing for various areas designed specifically for group work.
Question: What impact does a creative office space have on employee well-being?
Answer: Such spaces often incorporate elements that support well-being, like natural light, comfortable furniture, and spaces for relaxation, promoting a healthier work environment.
Question: How can a creative office space positively impact client relationships?
Answer: For client-facing businesses, a creatively designed space can leave a positive impression on clients and offer a unique venue for meetings or events, strengthening relationships.
Question: How does a creatively designed office space support adaptability and growth within a company?
Answer: It offers flexibility and adaptability to accommodate evolving needs, such as team expansions, departmental changes, or new ways of working, supporting the company's growth and evolution.