A good team is integral to the success of any organisation, no matter how big or small it is. But most organisations face one common hindrance in their way to acquire a talented work pool: finance. Without an established background and with limited monetary resources, attracting talent can often become a tough task, especially for Start-up companies. If you are a start-up facing a similar situation, coworking spaces can come to your rescue. Yes, this simple yet effective way of working can help you to attract talent without drilling a hole in your pocket. Let us tell you how:
6 Ways How Coworking Can Help Attract and Manage Employees
1. It offers a unique dimension to attract talent
Gone are the days when the word 'office' was synonymous with a drab environment filled with compact cubicles. The new-age talent pool is drawn towards offices that allow them to stay true to themselves. Many of them don't like to be confined in closed cabins and cubicles and would rather sit and work in high quality, but relaxed environment. It would be to your advantage if you offer them the same. Just imagine what will be more attractive for a new candidate: a stifling cubicle life in a traditional office or an open, warm and friendly space for coworking?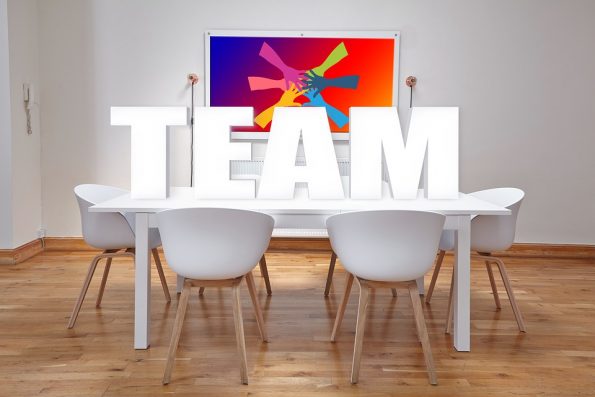 2. It helps you save money that can be intested in your team
Coworking spaces are a more affordable option as compared to leasing or renting an office space. Even if you decide in favour of a shared office in a prime location, you can still save a substantial (25%) amount of money. Moreover, you also don't have to spend money on furniture, furnishings, printers, the internet, office supplies and a lot of other facilities. You can use this saved amount to offer candidates additional benefits and perks. Such initiatives will help to attract the talent pool towards your company.
3. It encourages and embrases flexibility
Having a coworking space or any other place won't serve you purposefully if the organisation is inflexible in its approach. When you want to attract superior talent, you need to be supportive of their needs and expectations. Having a flexible work schedule can help you to win brownie points with the candidates. For instance, you may need your employees to put in a fixed number of hours at work each week but you allow them to decide how many hours they want to work every day. While such rules do not gel well in the traditional office environment, you can always go ahead with your flexible rules at a shared office space.
Also Read: 5 Reasons Why Collaboration Is Key to Business Growth
4. It provides a networking hotspot
Shared offices are often a melting pot of different individuals from different backgrounds. Working in such an environment means that you get ample opportunities to network with people on a regular basis. As your network grows, acquiring talent becomes easy. Most shared offices turn into a community of like-minded individuals who are ready to help each other out. Since such individuals are trying to carve a niche for themselves in their own fields of work, they are open to helping each other out without developing a sense of competition among themselves. When your organisation is a part of such a community, you can easily outsource some functions like accounting, payroll, and travel to other companies working out of the same coworking office. This way you can get the work done without taking on an additional headcount.
5. It helps employee save time and energy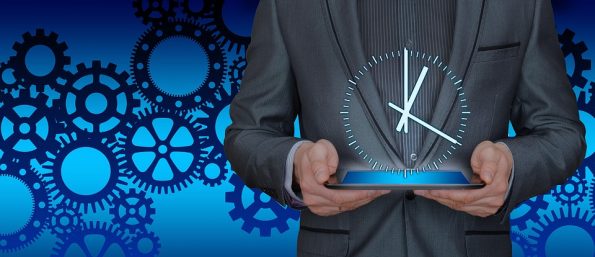 Do you know the one thing every employee detests to the core is? Yes, having to spend hours and hours in the traffic. It not only consumes their time but drains their energy levels as well. As a result, many young people are looking for a work culture that helps them escape the horrendous city traffic. When you choose a shared office culture, you can offer candidates the option to work from their chosen location. They can even walk to office. That's every employee's dream come true!
6. It helps you scale up or down
As your organisation or start-up grows, so will your team. To accommodate a growing team, you would need more space in your office. Now if you have to downsize, you won't have any need for that extra space. A shared office provides you the option to scale up or scale down as per your requirement. Coworking spaces charge you on a per-seat basis and not on per square feet (which is an outdated concept). You can add seats in a coworking office when you are expanding and vice-versa; without the need to change office frequently.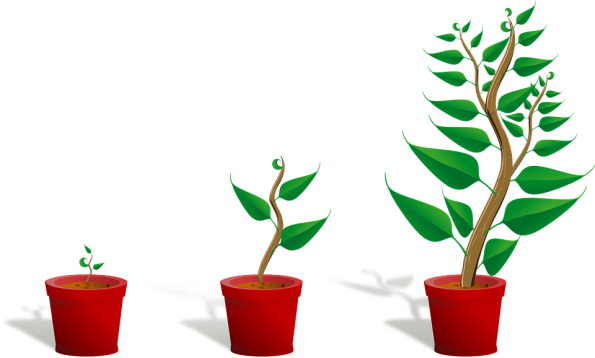 If you are looking for a shared office space where you can attract and retain superior people, Theofficepass.com can be the answer to your needs. With a range of facilities and membership options, they add innovation to the way people work. Small companies & professionals, looking for Coworking space in Gurgaon can What's APP The Office Pass @ +91 8999 82 82 82 or drop an e-mail to hello@theofficepass.com.
A coworking space is a great place to innovate, collaborate, and attract talent. Regardless of your limited resources, you can always expect to have a professional space to work with your team when you opt for a shared office.