When you're setting up a business, every day brings a new challenge. While you may compare notes with other entrepreneurs, your 'baby' is unique and so are the challenges you face. Know who was in a similar situation – your mom! 
Bringing up a child can be compared to starting your own business in many ways. Every mother wants to give her child a solid foundation and set them up for success. Along the way, moms pick up many skills that every entrepreneur can learn. In more ways than one, your mom is your first mentor. Here are 5 entrepreneurship lessons from mother.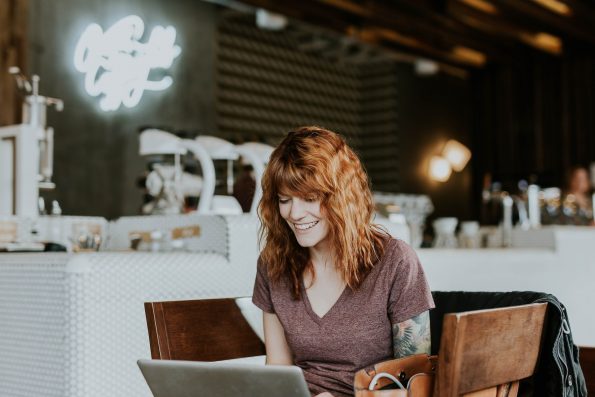 5 Valuable Entrepreneurship Lessons We Can Learn From Moms
1. Time Management
Time management is one of the basic entrepreneurship lessons to learn from mom. You need to know how to prioritize tasks, how to delegate and how much time to give each task. 
Whether it's putting meals on the table or making sure the kids are ready for school, moms have a unique knack for getting everything done on time. This holds true for working moms as well as stay-at-home moms. For moms, every task is measured in the time it takes. Getting to school isn't measured in kilometers but rather in minutes. 
See how she plans for a dinner party to learn how to break down complex tasks. Similarly, when she told you to lay the table for meals, it was about teaching you responsibility and delegating work to ensure that meals were on time. 
2. Persistence And Patience
If you're thinking about entrepreneurship, patience and determination are key skills to have. There will be many hurdles and you need to stay true to your path. 
When you look at your mom, you'll see that she never gives up on her family. As a parent, she will work with children patiently to teach them important skills and go over the lesson as many times as required. When things go wrong, she won't let them become her undoing. Instead, she'll find a way to overcome it. 
If you ever feel like your goals are too far away and consider giving up on your dream, look at your mom. She kept doing her best for you even when you didn't see it.
3. Negotiation
Learning how to negotiate is one of the most important business lessons in learning how to become entrepreneur. You'll have to negotiate contracts, salaries, prices, and so on.
While bringing up children, mothers become excellent negotiators. Remember how she said you could watch your favorite cartoon only after you did your homework? Or how she offered you ice cream if you finished all your veggies? 
Your mother knew how to identify what she could use as bargaining chips and how to leverage it in a way to make sure she got things done and you were ok with it. This is a skill you will need at every stage of your entrepreneurship journey. To build strong relationships with partners, you need to be able to have discussions where both parties are happy with the outcome.
4. Communication
Every entrepreneur must be a good communicator. You need to be able to talk to employees and get work done as well as talk to customers and vendors.
Mothers have exceptional communication skills. The tone of their voice will tell you the urgency with which a task needs to be completed. At the same time, they are very good listeners. 
Only a mother can make sense of a toddler's garbled sounds. There's a reason why you want to talk to your mom when you're having a bad day – you know she'll listen and understand. 
Your mom can teach you how to give clear instructions as well as listen empathetically. Like she had to distinguish between cries for attention and cries for food, you'll need to be able to listen to your employees and understand what they need.
5. Stress Management
One of the features of entrepreneurship is that you will find yourself thinking about your venture almost all the time. It's not like a regular job where you can go home and switch your mind off work.
It's the same way your mom could never take time off from being a parent. Once a parent, always a parent. Hence, she had to learn how to deal with constant pressure from every direction and stay calm through (most of) it. Whether she was stressed with something at work or at home, she found a way to deal with it and still do her best for her children.
As an entrepreneur, you need to learn how to manage stress and keep a level head at all times. There's no one with more experience at this than your mom. 
In Conclusion
Being an entrepreneur is of course  exciting but it surely comes with its fair share of challenges. Having a mentor to guide you along the way can help. Mothers have innumerable lessons to teach and will be one of your most important mentors. Finding other mentors becomes easier when you're working from a coworking space. You can work alongside more experienced entrepreneurs, managers, etc and take their help to grow your business. 
The Office Pass (TOP) is one such co-working space to consider. Our locations in South Delhi, Noida and Gurgaon are used by many budding and established entrepreneurs, freelancers and remote workers. One of these people may be just the mentor you need. To know more, reach out to us at 08999 828282.