It takes a leap of faith to become a salesperson, creative head, marketing professional, human resource executive, finance manager, administrator, and a general manager, all at once! Yes, we are talking about entrepreneurship. Converting an idea that you strongly believe in, into a product or a service that caters to the world outside is a journey worth taking. However, before you plunge into the uncertain universe of entrepreneurship, it is of utmost importance to be prepared mentally, physically, and emotionally.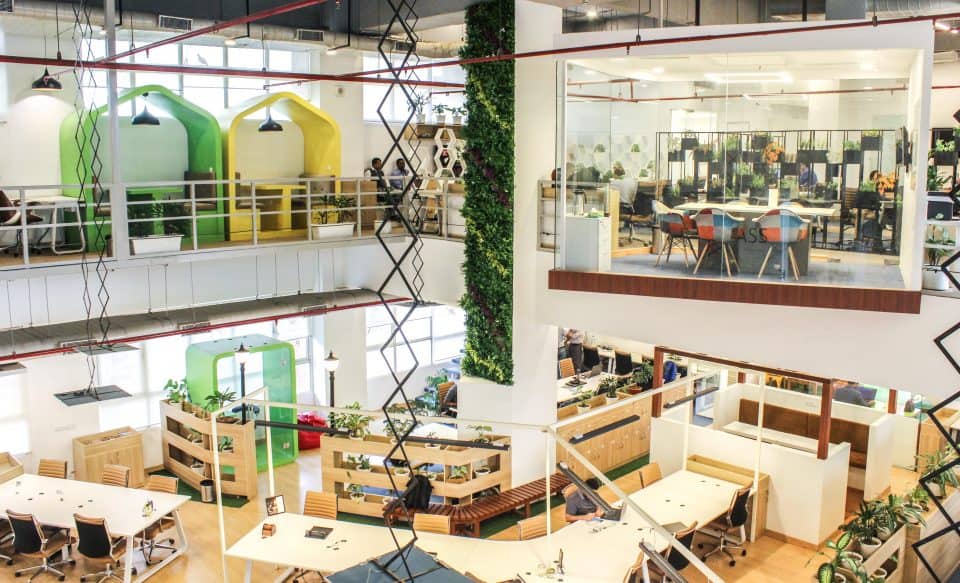 10 things that you must prepare yourself for before becoming an entrepreneur
1. Establish clear goals
Your goals will be defined based on your industry. Opening a fast-food café in Bangalore will have entirely different goals from establishing a coworking space in Noida or a software company in Gurgaon. You must be prepared to ask yourself questions and establish your goals based on the answers. How much capital investment is required? Set your financial goals accordingly. How many people with what kind of skills will you require before you take off? This will help in establishing human resource goals. When do you expect to break-even? Set your sales and marketing goals based on that.
2. Know your market and customers
Does your product cater to a niche market or is it a generic product? Does your service address a gap in the market or will it help people in discovering their latent needs? You must chalk out the market and the customer base you aim to serve based on parameters that are relevant to your product/service, such as age group, geography, financial status, gender, etc.
3. Get the right people
You are as good as your people. Be sure of the competency levels, skill sets, soft skills, and attitude of an individual before you welcome them aboard. Search for the right values and culture, as they will shape up the culture of your company.
4. Know your weaknesses and strengths
This is crucial because it will help you identify which jobs can be outsourced and which jobs must be done by yourself. Strengthening the areas where you already hold a command rather than improving in areas where you are not good at, will help you utilize your time effectively. For instance, if you are not good at marketing, hire a marketing expert. Or if you don't have the skills to identify the right resources, take the help of a recruiting agency. Be prepared to delegate rather than doing all the work yourself.
Also Read: 7 Useful StartUp Tips for Women Entrepreneurs
5. Gather funds
Before you sell your idea to your customers, you have to sell it to your investors. Your financing options depend on factors such as your industry, market opportunities, performance, team size, and the like. So be prepared to do your research, come up with a business plan, find investors, meet them, and pitch your ideas with confidence.
6. Learn and unlearn
If you are a learner, you can learn everywhere and anywhere. Being an entrepreneur is about learning new things, but it is also about unlearning many things you have learned in the past. Keep your mind open to new ideas and never hesitate to let go of an old idea if that doesn't seem to be working for you.
7. Network
Making the right use of networking platforms, striking conversations, and showing interest in what others have to talk about can help you go a long way in entrepreneurship. Meeting people is equivalent to meeting opportunities. Coworking spaces can be really helpful in building your network. For instance, if you are an entrepreneur working out of a coworking office, you get to meet a lot of people from different backgrounds and industries. Many shared offices in Noida, Delhi, Bangalore, and other major cities in India also conduct networking events periodically.
8. Embrace failures and stay motivated
As you prepare yourself for the unpredictable and uncertain journey of entrepreneurship, brace up for every failure. Self-motivation is an important key to success. Read interviews, watch videos, browse through life stories of people and ideas that have made it big, despite a hundred failures. Little endeavors such as these will keep the flame of entrepreneurship burning inside you.
9. Deal with difficult situations
Entrepreneurship is a rewarding and enriching experience, but it is an equally challenging affair. Your most skilled employees might just resign one fine morning. You may not be able to raise enough funds to survive after a quarter. Your competitors might have launched a better version of your product. Your partners might not align with your thinking process. Whether you are starting a company in your garage with just one employee or operating out of a coworking office space in Noida or elsewhere with a team of 20 members, difficult situations are inevitable. Be prepared to deal with them.
10. Make tough decisions
If something is becoming an obstacle in the path of your progress, you might have to make hard decisions. Firing employees associated with your organization right from the beginning, removing a co-founder or dropping an idea that was close to your heart can be tough. However, it is always better to take tough decisions than jeopardizing your growth and progress.
Long story short, it doesn't matter whether you are a professional working in an office space in Noida, a graduate just out of college or a homemaker. If you have the passion, persistence, vision, and skills, entrepreneurship is your cup of tea.