Freelancer workers and entrepreneurs can now enjoy the benefits of working in a fully stocked office without compromising on their benefits as an individual worker.  Co-working start-up companies are finding success by offering their employees a fun and collaborative workspace with incredible amenities. Long term suitability and productivity at the workspace have been brewing problems under the surface. The co-working spaces have incredible perks as well as few drawbacks affecting productivity so a reality check on the co-working space turns quite important before making a choice.
Financial Viability
Shared office spaces are bundled with many amenities like printers, Wi-Fi networks, coffee stations and many other perks. The startup company using the space need not worry about paying huge rentals to set up an office. It is a  financially viable choice even for the corporates who want to extend their operations to distant locations.
Unbeatable Perks & Amenities
Shared spaces bring unbeatable amenities that no startup company can afford. Apart from good internet speeds and plug and play work stations, office spaces also equip on-demand meeting rooms, cafeterias, jogging and gym areas of employees there motivating them for healthy workouts.
Flexible Options
Many companies and individual workers would like to go for a demo before they make shared working space their choice of a work station. Adhering to their requirements, they are many flexible options like desk rentals for a  day or month before taking the final call.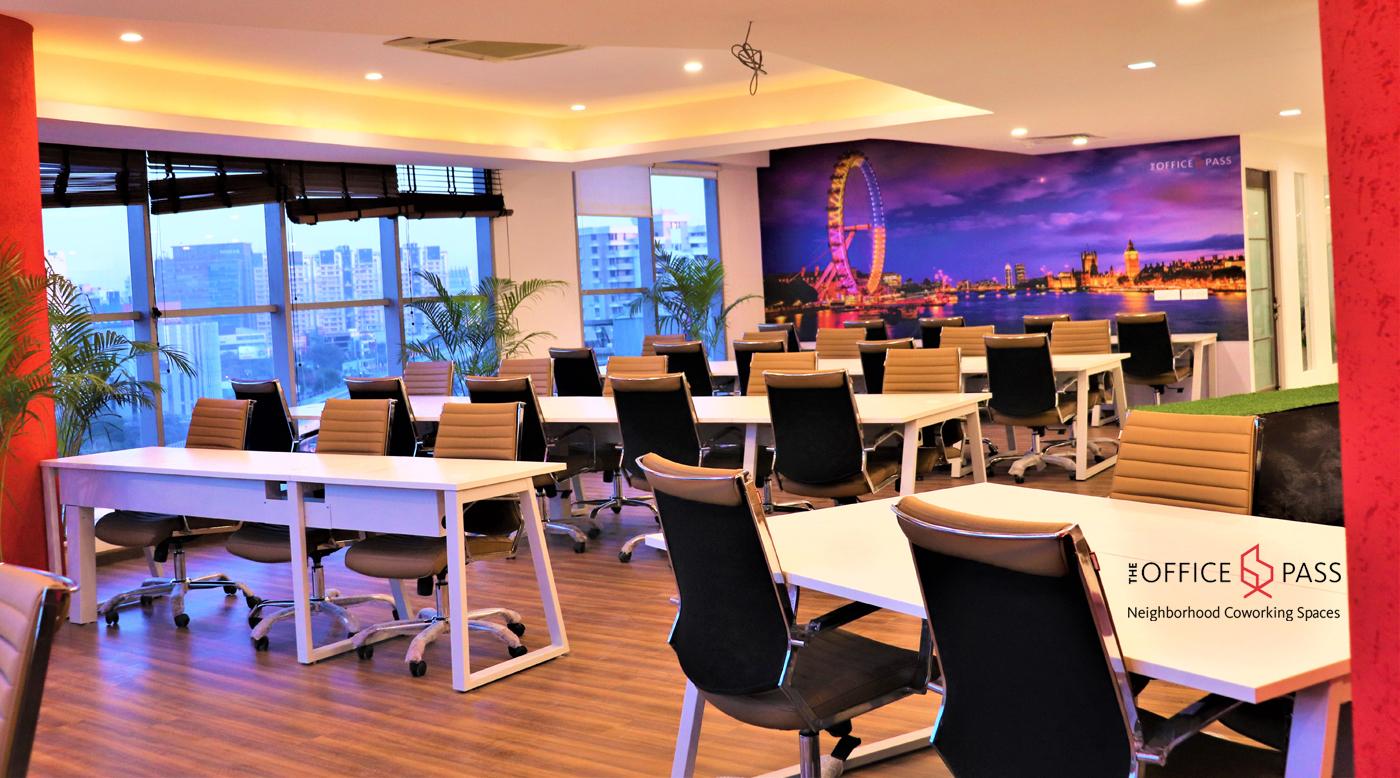 Collaboration & Networking
This is a huge benefit your business will enjoy with coworking space rentals. You will be working with many people of different professions under one roof and this gives you a  chance to collaborate with your friend companies that may progress your business and build a strong network with the professionals in the other fields that may turn to help hand for your business in near future.
Also Read: Top 7 Coworking Advantages for Mid-Size Companies
Noisy Affair
As people of different professions working around you. working in a shared space can be a  noisy affair. It may disturb your focus on the work and affect your productivity.
Distractions
People socialize more and discuss non-work related issues and there are chances of more conflicts when you share the same space with others.  Your privacy may be at risk if you happen to share the space with your competitor.
 The reality check
Don't either fall for the low rentals or amenities the owners of the coworking space offer. Check if the space is noisy to work or many people getting around to socialize as it may impact productivity. Look for the office space that offers soundproof work stations and conference rooms for important meetings.

Check if the office is commutable and you have ample working space. searching for parking space in the parking lot or renting a  cab for a longer distance would waste your time.

Amenities offered by the coworking space owners look attractive but consider their effect on your productivity which is most important for any business.

Check for the extra incentives that coworking space in Noida offers like meet with industry experts through periodic functional sessions. 

You can even conduct trail sessions for a few days or weeks to examine favor ability of the workplace as per your work requirements. Check if the place is the noisy or right work environment to gel with your coworkers.