Many factors make a startup successful – having the right co-founder is one of them. Though you can start and run the show solo, it helps to have a business partner to share responsibilities and double the odds. Many brands that made it big had multiple founders, from P&G, HP, and Google to Flipkart and Zomato.
But the question is, how to find a co-founder for your startup in India? Are there any online and offline platforms where you can meet potential business partners? What are the top characteristics to look out for in a startup co-founder?
In this blog, the experts at The Office Pass (TOP) talk about how to find the right co-founder for your business.
10 Important Tips on How to Find a perfect Co-founder for Your Startup in India
1. Prepare a checklist
The first step is to prepare a checklist detailing what you expect from a potential co-founder and your non-negotiables. The list should cover areas like personal traits, skills, professional qualifications, working style, and other relevant aspects. Here are some of the questions to include in your checklist to finding a co-founder in India:
How well do you work together?
Do you share the same vision?
Do you trust each other?
Are you banking a lot of your partner's experience?
Do you disagree with respect?
How do they cope with stress?
Do they have relevant expertise?
How do they handle risks?
Are you equally passionate about the product/service?
Are you like-minded in business decisions?
The checklist you prepare will serve as a guide to see whether you and your potential co-founder are a good match and identify red flags early on.
2. Search for a partner who shares your values
Like-mindedness in values is one of the top characteristics to look out for in a startup co-founder. Imagine starting a green tech company with someone who thinks global warming is a hoax. Or, co-founding an NGO with a partner who puts profit over people? Remember, starting a business involves creating a work culture, so it is in your best interests to have a co-founder who shares your values, principles, and vision.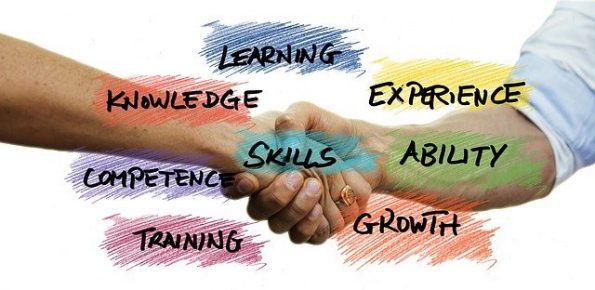 3. Look for someone with complementary traits
While it is important to have a co-founder who shares your values and vision, it is also crucial to look for someone with complementary skills and personal traits. For instance, if you and your partner both lack communication skills, it becomes difficult to make a pitch to investors, speak to your clients, conduct training sessions for your teams, etc. Co-founders with strengths and traits that support each other make a good match.
4. Search within your social circle
Wondering how to find the right co-founder if you are a first-time entrepreneur? Well, start by searching within your existing social circles. A batchmate at your college, a colleague at your previous company, a cousin, a social media acquaintance, or a friend with similar professional interests could be a potential candidate. Choosing a co-founder from your social circle will also help minimize the risks of partnering up with a stranger.
5. Attend startup events
Startup forums and events are among the best platforms to find a potential partner for your startup. If you are living in a metro city like Delhi, Bangalore, or Mumbai, you will have no difficulty in finding events conducted by startup incubators. People living in areas with less active business communities will benefit from online forums on LinkedIn, Facebook, and other social media platforms.
Also Read: The most common problems Entrepreneurs face while starting a startup in India
6. Join a business networking group
Want to up your game? Join a reputed business networking group to increase your chances and visibility. Unlike online forums, such groups often require you to pay a fee and meet certain membership requirements. Business Network International (BNI) and Rotary International are some of the top-rated networking groups in India. You will also find other city-specific and start-up-friendly groups.
7. Tap into the power of founder dating apps
Here's a common question most startup entrepreneurs have – how to find a co-founder in India online? Try co-founder dating, and yes, it's a trend gaining in popularity in the country and all parts of the world. The Co-FoundersLab, Tech Co-founder (a niche platform from Co-founders Lab), Founder's Nation, Start Hawk, Startup Weekend, and You Noodle are some of the popular founder-dating apps and sites.
8. Move to a city with a good business ecosystem
While it is possible to find a partner from anywhere in the country using online platforms, you could also consider relocating to a city with a good ecosystem to make the most of local networks. For instance, you are more likely to find a co-founder for your IT startup in Bangalore or Hyderabad, while a FinTech entrepreneur might find Delhi, Gurgaon, or Mumbai more favorable.
9. Seek help from mentors
Business mentors and coaches have a track record of mentoring scores of entrepreneurs from all industries. Seeking help from your business mentor is a great way to find a co-founder. Since your mentor knows you and your business, they will be able to put you in touch with suitable and credible candidates.
10. Join a coworking space
We have saved the best for the last! Want to know how to find the right co-founder in a hassle-free and organic way? Join a coworking space in your city. Shared offices are startup hubs filled with entrepreneurs from all sectors, so you can easily amp up your professional networks. Your co-founder might be sitting just across the table!
To sum it up
Choosing a co-founder is an important decision for an entrepreneur, but it doesn't have to be a hard one. By creating a checklist, widening your networks, and looking in the right places, you will be able to find the right partner for your business. Here's to a long-lasting business partnership!