The entrepreneurial landscape shines bright because of the innovative perspective that Young Entrepreneurs bring. However, juggling the different facets of business and grappling with the pressures makes it challenging for the young force. Here are some of the top challenges faced by young entrepreneurs:
💡 Are you looking for Coworking space in Gurgaon, Noida or Delhi?. We are just a call away.
Call now: 08999 828282
15 Top Challenges Faced by Young Entrepreneurs in 2023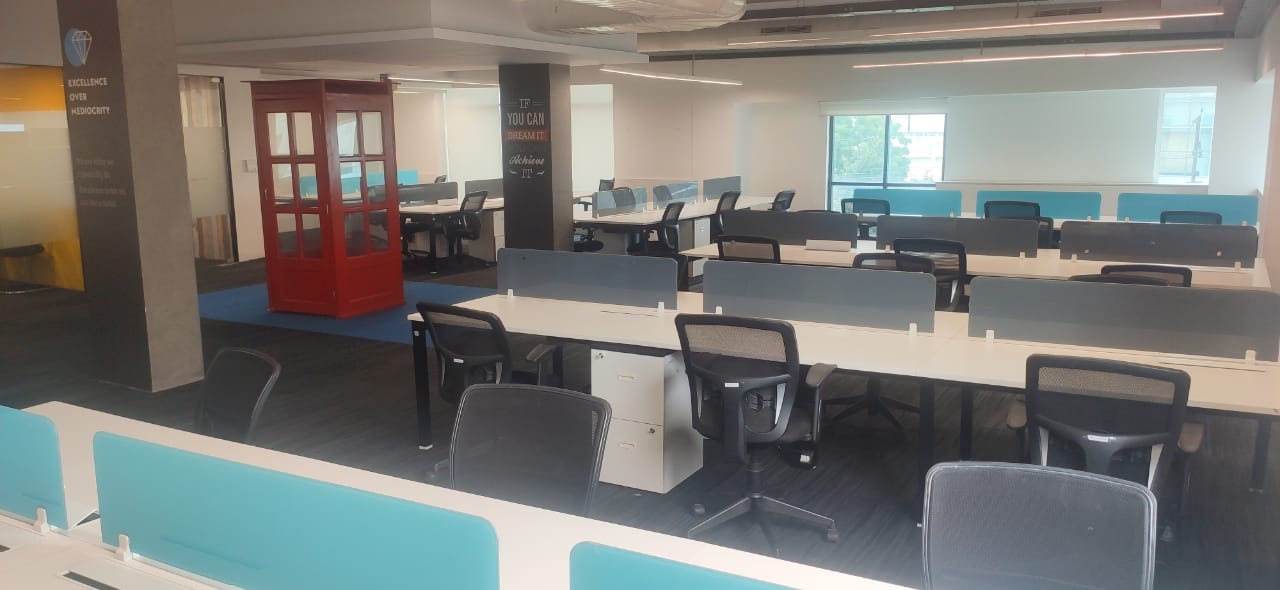 1. Lack of Experience
A lack of industry experience and connections poses a significant challenge for young entrepreneurs. The deep understanding of market trends that seasoned entrepreneurs possess gives them a successful run at business.
2. Limited Access to Capital
Attracting investors or securing loans to get access to capital and resources is often difficult for young entrepreneurs.
3. Risk Aversion
Business is all about taking calculated risks; however, for young entrepreneurs, the lack of substantial financial security results in risk aversion.
4. Balancing Education and Entrepreneurship
For young entrepreneurs fresh out of college or still pursuing higher education, maintaining the balance between education and business demands is tricky.
5. Lack of Network
Seasoned entrepreneurs build a professional network over the years; this network plays a pivotal role in the success of the business. But for young entrepreneurs, the paucity of time to connect to or build a strong network of mentors, advisors, and industry contacts is a disadvantage.
6. Managing Finances
To be able to manage the finances appropriately takes experience. For young entrepreneurs, it is a challenge to make informed financial decisions. They also find handling cash flow and budget strenuous.
7. Legal and Regulatory Compliance
Navigating the complex world of business regulations and legal requirements can be daunting for young entrepreneurs who may not have access to legal expertise.
8. Competition
Young entrepreneurs often face competition from established businesses with greater resources and market presence.
9. Work-Life Balance
When one sets on an entrepreneurial journey, it becomes all-consuming, often resulting in chaos in work-life balance; this is especially true for young entrepreneurs.
10. Marketing and Branding
Establishing the brand of your product or services with successful marketing needs expertise. Young entrepreneurs often struggle to create the right marketing mix to be able to get a brand recall.
Also Read: Coworking Space Benefits for Startups and Entrepreneurs
11. Hiring and Managing Employees
Hiring and retaining talent takes more effort and experience than meets the eye. Getting the right talent to contribute towards business goals is a challenge as the business grows.
💡 Are you looking for Coworking space in Gurgaon, Noida or Delhi?. We are just a call away.
Call now: 08999 828282
12. Handling Failure
Setbacks in businesses are common, and entrepreneurs must be resilient in adversity. This skill, however, develops with experience and is not an easy ask from the young entrepreneurs.
13. Scaling the Business
As the business idea takes shape and evolves, the business also transitions in size. However, scaling a business is a significant development which comes with ample challenges.
14. Staying Informed
Amidst juggling the various aspects of business, the need to constantly evolve basis the market trends, technology, and regulations is gruelling.
15. Imposter Syndrome
More often than not, insecurity and doubt crowd a young entrepreneur's mind. They grapple with feelings of imposter syndrome, doubting their abilities.
Navigating through the challenging waters of entrepreneurship can be overwhelming. Overcoming these challenges often requires business knowledge, mentorship, networking and a willingness to learn from successes and failures. Although circumstances may vary, the common strengths of creativity, adaptability, and determination can see them through.
Are you a young entrepreneur and looking for a coworking space in Gurgaon, Delhi and Noida with ample avenues of networking and collaboration? Reach out to The Office Pass (TOP) at 8999 828282 to know more about the ideal co-working space for your startup.
FREQUENTLY ASKED QUESTIONS (FAQS):
Question: What are the common challenges faced by young entrepreneurs?
Answer: Some common challenges that Young entrepreneurs often face are limited access to capital, lack of experience, fierce competition, and balancing work-life commitments.
Question: How can young entrepreneurs get funding for their startups?
Answer: Young entrepreneurs can explore various funding options, including angel investors, venture capitalists, crowdfunding, and small business loans. Building a solid business plan is crucial for attracting investors.
Question: How can young entrepreneurs overcome their lack of experience?
Answer: Young entrepreneurs can start by joining an entrepreneurial group and expanding their network to overcome inexperience. They can also seek mentorship to get support along with continuously educating themselves about the industry they are operating in.
Question: How do young entrepreneurs compete with established businesses in their industry?
Answer: Young entrepreneurs can compete with established businesses by offering unique products or services. They can focus on niche markets and unique marketing strategies to differentiate themselves. They can leverage innovative technology to get a competitive edge.
Question: How can young entrepreneurs effectively manage their time and workload?
Answer: Time management tools, setting priorities, delegation, and maintaining a healthy work-life balance are essential for young entrepreneurs to manage their time and workload effectively.
Question: What are the key legal and regulatory challenges young entrepreneurs should be aware of?
Answer: Young entrepreneurs need to be aware of legal and regulatory requirements related to business registration, intellectual property protection, taxes, and industry-specific regulations that may affect their startup.
Question: What strategies can young entrepreneurs use to market their products or services on a tight budget?
Answer: Young entrepreneurs can utilize digital marketing, including social media, to reach their target audience even without a significant budget.
Question: How can young entrepreneurs handle the stress and pressure of entrepreneurship?
Answer: Coping with stress involves maintaining a healthy lifestyle, seeking support from friends and family, and practicing stress management techniques such as meditation and exercise.
Question: What resources and support are available for young entrepreneurs to overcome these challenges?
Answer: To get guidance on overcoming business challenges, entrepreneurs can reach out to startup incubators and accelerators. They can join business development programs and explore government grants.