Handling all business aspects independently, a Solopreneur's life is full of unique challenges and responsibilities. While being a solopreneur can offer flexibility and independence, the multiple roles that must be handled make it overwhelming. Here are some common problems faced by solopreneurs in their journey as mentioned below:
💡 Are you looking for Coworking space in Gurgaon, Noida or Delhi?. We are just a call away.
Call now: 08999 828282
10 Top Problems faced by Solopreneurs in India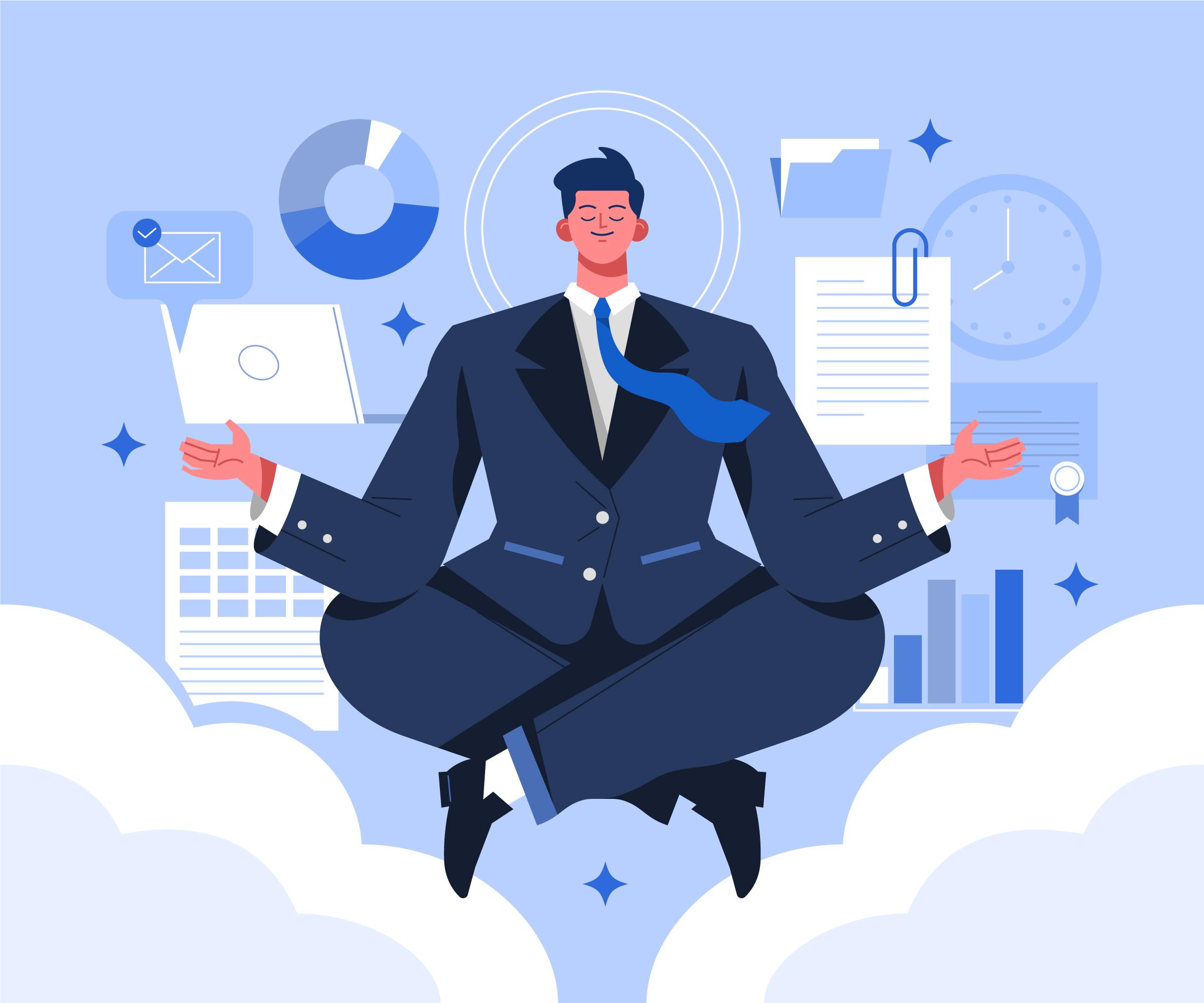 1. Workload and Burnout
Solopreneurs often find themselves juggling multiple roles, from marketing and sales to operations and customer service. The workload can become overwhelming, leading to burnout if not appropriately managed.
2. Isolation
Although working alone eliminates distractions, things can get lonely at times. Solopreneurs may feel demotivated and isolated and miss the social interactions of a traditional workplace.
3. Limited Resources
To compete with larger businesses, Solopreneurs need to invest in marketing, technology, and expansion. However, often limited or inadequate financial and human resources make it back-breaking.
4. Time Management
To be a successful Solopreneur, time management skills are a must-have. Juggling too many tasks due to the lack of a team to delegate tasks to, solopreneurs often get stressed for time. This, unfortunately, leads to inefficiency and hinders business growth.
Also Read: Benefits of Coworking Space for Entrepreneurs in India
5. Financial Insecurity
If one has chosen to be a Solopreneur, the unpredictable monetary inflow can cause stress and anxiety. This is especially true for a new venture.
6. Lack of Specialization
Running a business successfully needs expertise in not only the chosen business domain but also in the pillars of legal, accounting, and IT. The absence of sound experts in these can lead to mistakes or inefficiencies.
7. Difficulty Scaling
It might work well to be a Solopreneur when one starts a new venture; however, as the business grows, it becomes imperative that more hands are brought in to scale up and expand the company to its potential.
💡 Are you looking for Coworking space in Gurgaon, Noida or Delhi?. We are just a call away.
Call now: 08999 828282
8. Market Competition
Finding niche markets to take your unique product or service offerings is the greatest challenge for a Solopreneur.
9. Customer Dependency
For solopreneurs with small ventures, the customer base is usually limited, which is highly volatile. The revenue sources, when limited to a small audience, can be risky.
10. Legal and Regulatory Challenges
Running a business needs statutory compliance. Navigating the legal and regulatory requirements of running a business is not only time-consuming but also requires expert input.
To overcome these challenges and to stay resilient, solopreneurs can seek support through networking. They can assess and prioritize which tasks need their attention and which can be outsourced.
If You are an solopreneur and looking for a coworking space in Noida, Delhi or Gurgaon, So you can prefer TheOfficePass (TOP) neighborhood coworking spaces which is a perfect location for your office. Contact us at 08999 828282 for more details
FREQUENTLY ASKED QUESTIONS (FAQS):
Question: What is a solopreneur, and how is it different from an entrepreneur?
Answer: An entrepreneur who runs their business independently, without employees or partners, is called Solopreneur. A Solopreneur does not have a team or co-founder.
Question: How do solopreneurs manage their workload effectively?
Answer: To be able to run a business successfully as a Solopreneur, time management, prioritization, and possibly outsourcing tasks are common strategies.  
Question: What are the main financial challenges for solopreneurs?
Answer: Limited resources and inconsistent income can be challenging. Solopreneurs often struggle with managing cash flow.
Question: What strategies can solopreneurs use to stay motivated and combat loneliness?
Answer: Solopreneurs can join networking groups, mastermind sessions, or seek mentors for support. Maintaining a clear vision and setting achievable goals helps with motivation.
Question: What legal and administrative challenges do solopreneurs face?
Answer: The legal regulations and compliances like business registration, taxes, and contracts can be challenging for Solopreneurs. In some cases, they might also face intellectual property issues.
Question: What is the best way for solopreneurs to scale their businesses?
Answer: Scaling can be challenging for solopreneurs, but it's possible through strategic partnerships, outsourcing, and automation of repetitive tasks.
Question: How can solopreneurs achieve a work-life balance?
Answer: Solopreneurs quite often get burnout. To avoid it and to maintain work-life balance, Solopreneurs can set and maintain boundaries, set work hours, and take regular breaks.