Entrepreneurship is a challenge, and even more so if you are a woman. Despite their efforts and expertise, female entrepreneurs often struggle a lot more than their male counterparts to make it big and get recognized within the business community.
Out of 100 entrepreneurs in India, only 7 are female, says the Mastercard Index of Women Entrepreneurs. As per the Google-Bain report, only 20% of businesses in the country are owned by women, while the 2021 report by the World Economic Forum also shows a massive gender gap of 72% in India's labor market.
15 Basic Problems faced by Women Entrepreneurs in India in 2023
Here are the 15 common challenges and problems that every women entrepreneur faces while starting a business in India and how to overcome them:-
1. Fewer sectors are Women friendly
Despite the policies and measures to promote gender equality, men still dominate India's entrepreneurial ecosystem. According to a recent report, most women-owned businesses in the country operate in low-revenue sectors, while men control the more profitable sectors like manufacturing, construction, and the like.
The male-centric nature of many industries also forces women entrepreneurs to operate in sectors that are historically called "women-friendly", such as education, apparel, and beauty care, among others. It limits their experience, opportunities, and capabilities to a significant extent.
2. Lack of Social and Institutional Support
Most women business owners don't get the social support they require to kick start their business from families, peers, and immediate ecosystems. Lack of mentorship from the business community is also one of the main challenges faced by women entrepreneurs in the country.
The case is no different when it comes to institutional support. Though there are schemes for promoting female entrepreneurship, many women don't receive timely guidance or help from authorities. The absence of a proper support network adversely impacts their confidence and ability to take risks.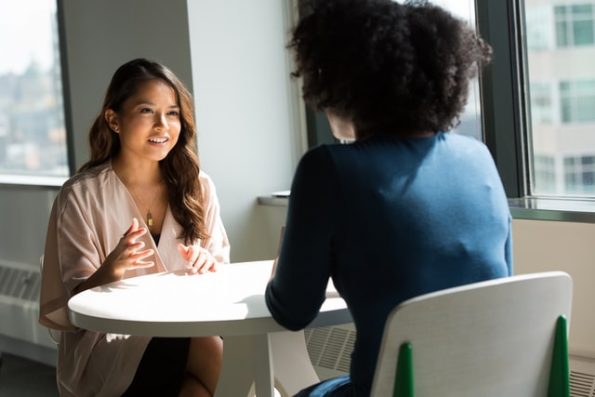 💡 Are you looking for Coworking space in Gurgaon, Noida or Delhi?. We are just a call away.
Call now: 08999 828282
3. Poor Funding Prospects
As unfair as it might sound, the funding scene in India has massive gender biases. Women-led businesses in the country lack access to capital due to the prejudices of investors and other factors. According to a report by Innoven Capital, of all the companies that received funding in 2019, only 12% had at least one female founder.
Many VC firms and angel investors are reluctant to invest in women-led businesses, while banks and financial institutions consider women less credit-worthy. Moreover, many Indian women don't have property or assets in their name, which comes up as a problem while applying for collateral loans or private financing.
4. Lack of Access to Professional Networks
Limited access to professional networks is another one of the basic problems of women entrepreneurs in India. According to the Google-Bain survey, female business owners are less integrated with formal and informal networks. The survey further indicates that over 45% of urban small business owners suffer due to insufficient avenues of network development.
Studies also show that most of the existing professional networks are dominated by men, making it difficult for women to access or navigate such spaces. Consequently, they miss out on opportunities to grow their business, find collaborators and vendors, and build social capital.
5. Pressure to Stick to Traditional Gender Roles
Patriarchy conditions both men and women to play certain defined gender roles. Women are expected to cook, do domestic chores, raise kids, care for the elderly, and the like. Juggling familial and professional responsibilities is a challenge in itself, and even more so when you set out to build a brand.
The pressure to stick to traditional gender roles is among the main challenges faced by women entrepreneurs. Often, they are asked to give up entrepreneurship and take up an "easy" profession that helps them focus more on family and kids. What's more, a woman who chooses her career over other things is looked down upon.
Also Read: Problems Entrepreneurs faced while starting a startup
6. Lack of an Entrepreneurial Environment
Entrepreneurship is a long journey that involves a lot of learning, un-learning, and upskilling. An environment that exudes a strong entrepreneurial spirit is crucial for a person to become a successful business owner. However, many women often suffer from the lack of such a productive environment.
To begin with, many women are forced to manage their businesses from home due to familial responsibilities. Consequently, they lose out on opportunities to go out, interact with the business community, and build their market access. It also impedes their learning opportunities, access to resources and mentors, and more.
7. Limited Mobility
Limited mobility is one of the basic problems of women entrepreneurs in India. They cannot travel alone or stay at hotels for business purposes without worrying about safety. What's more, many hotels in India still don't allow women to check-in unless accompanied by a man!
Though many financially independent women have started investing in vehicles, the number of women owning motorized vehicles in India is still fewer than men. All these factors come together to restrict the mobility of female business owners.
8. Lack of Education
One of the biggest credentials for a modern entrepreneur is having prior experience in running a successful business. To supplement the lack of experience in running a business the entrepreneur should have professional experience of working in the relevant industry or a business management degree. Unfortunately in India, the education of women does not get its due importance.  This results in many budding female entrepreneurs lacking the education required for running a successful business. As women are getting access to higher education, they are leveling the playing field.
💡 Are you looking for Coworking space in Gurgaon, Noida or Delhi?. We are just a call away.
Call now: 08999 828282
9. Low Risk-Bearing Ability
In order to invest in and run a successful business, the entrepreneur needs to be able to bear some inherent risk. Women often do not have financial freedom and do not have practice in making independent decisions. They also lack confidence in their own decisions, which makes them risk-averse. This is gradually changing as with each passing generation women are taking charge of their finances and mitigating the risks.
10. Balancing Responsibilities between Family & Business
Family is often seen as an extension of women. It is expected from married women to enter motherhood within a certain age and also play a major role in rearing their children. This also leads to the young mothers having to take a break from their careers and prioritize their families. Running a business is a demanding task that often puts women in conflict with their family commitments and even makes them feel guilty about prioritizing their business.
11. Stiff Competition
The modern economic environment and market conditions have made the competition between businesses fierce. They face challenges from their competitors as well as competition within their business for leadership. They need to prove their worthiness every step of the way to their colleagues and investors to gain their confidence. They also need to manage a lot of output while using limited resources for the survival of their business.
12. Limited Industry Knowledge
Many industry sectors such as manufacturing are still seen as men's forte. Women do not have access to the industry contacts, mechanisms, and know-how that are necessary for running the business successfully. Despite the gradual breaking of stereotypes, there is still a general lack of exposure in these areas. Being educated in STEM disciplines (science, technology, engineering, and mathematics) can bridge the gap that woman entrepreneurs currently face. Digital literacy has also brought the revolution in empowering women to gain the right tools in gaining the right knowledge.
Also Read: 7 Useful Startup Tips for Women Entrepreneurs
13. Missing Role Models
One of the big challenges that budding women entrepreneurs face is that they do not have enough positive role models. Because of the lack of role models, it is difficult for them to visualize how would success look like. They also have difficulty finding women mentors and coaches who can groom them and provide meaningful feedback. They also struggle to find insightful articles and literature that can provide insights into their professional and personal challenges.
14. Social Construct
Due to the long-standing patriarchal tradition in the country, gender roles have been stringently designed. The women have been confined to a supportive role and it is not expected from them to take a lead in the business and professional world. Although this view is changing, it still causes frequent conflicts and rifts in the social life of budding women entrepreneurs. There are still persisting negative stereotypes that women are not fit for leadership roles, which need to be broken.
💡 Are you looking for Coworking space in Gurgaon, Noida or Delhi?. We are just a call away.
Call now: 08999 828282
15. Safety Concerns
The poor state of law and order has given rise to crime against women. The hostile and risky environment poses serious challenges for women entrepreneurs who need mobility to manage their business ventures. This limits the women from reaching many locations on their own and sometimes necessitates the company of a man for simply their safety. With important law reforms, vigilant law enforcement, and an effective judicial system, the situation can be sufficiently improved to create a safer environment for women attempting to enter entrepreneurial roles.
Final Thoughts
The best way to address the problems faced by women entrepreneurs is to create a nurturing entrepreneurial ecosystem – one that provides them with access to resources, a safe and secure work environment, and social and institutional support. Collaborative and community-inspired workplaces like coworking offices are immensely helpful in this endeavor.
Are you a women entrepreneur and looking for a coworking space in Gurgaon with ample avenues of networking and collaboration? Reach out to The Office Pass (TOP) today.