The ongoing pandemic has given rise to extreme uncertainty in the world of business. With the economic pressure, emotional stress, and health and safety concerns soaring high, it has also disrupted employee motivation to an alarming degree.
According to a survey by meQuilibrium, the pandemic has significantly increased employee burnout and diminished their motivation levels. While all industries are affected, certain sectors such as healthcare, finance, communications, and technology have seen the largest dip – over 30%.
The survey also observes that employees who receive little or low support from their employers have more motivation difficulties than their well-supported counterparts. Whether you are a small business or an established one, the importance of employee motivation cannot be stressed enough.
5 Tips to keep your workforce motivated during the pandemic
1. Reward Good Work and Celebrate Success
Lack of recognition has always been the main reason employees feel unmotivated. The pandemic has highlighted the importance of demonstrating genuine appreciation to keep the spirits of your employees high while they work remotely or from home.
So, take time to acknowledge the good work your team is doing during these challenging times. To ensure that your recognition has a positive impact on their motivation levels, make it timely, genuine, specific, and appropriate.
2. Facilitate Transparent Communication
Due to the economic uncertainty caused by the pandemic, many employees are living in the constant fear of losing their jobs. Add to that the abundance of fake news and unverified information floating on the internet, your workforce might have a tough time staying focused and motivated.
Transparent and clear communication is one of the central tenets of the employee motivation theory. You must frequently share relevant information with your workforce to gain their trust and keep them inspired. When you share your vision and plan for surviving the pandemic, it also helps your workforce to stay committed to the organizational goals. Above all, it steers clear of unnecessary rumors, guesswork, and anxieties.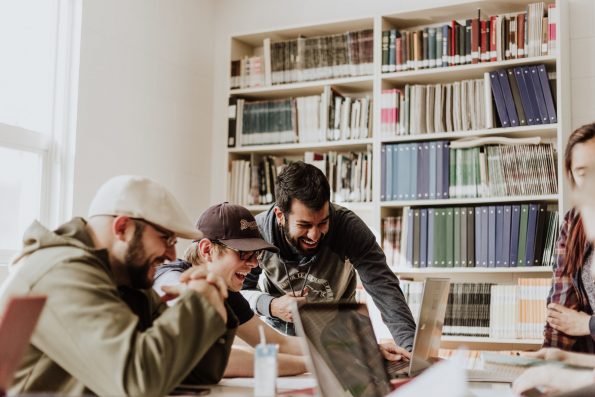 3. Show Your Employees That You Care for Their Wellbeing
Creating a culture of care in your organization is one of the best ways to keep the motivation levels of your team members high. When your employees know that you are looking out for their emotional, mental, financial, and physical wellbeing, it helps them stay motivated.
For instance, you can start Employee Assistance Programs (EAPs) to help them cope with the stress caused by the pandemic. Likewise, you can think of offering counseling and related services to ensure their mental and emotional wellbeing. Health insurance schemes that cover COVID-19 and financial assistance plans for vaccination can also be part of your employee motivation projects.
4. Offer Flexible Work Arrangements
According to studies, workplace flexibility can be a strong motivator for employees. Moreover, in times of the pandemic, flexible work arrangements enable them to work without worrying about commuting to the office or operating from crowded office spaces. The less anxious your employees are about their safety and health, the more motivated and focused they can be.
Depending on the size and nature of your business, you can consider offering your team a generous and flexible work schedule. Alternatively, you can opt for neighborhood coworking spaces in multiple locations and allow employees to work from the office nearest to their residence. It also helps them create a healthy balance between work life and personal life, resulting in better wellbeing, lower stress, improved health.
5. Create a Culture of Teamwork, Networking and Collaboration
Teamwork and collaboration are key factors contributing to employee motivation levels at all times and even more so during the pandemic. Remote working often makes employees feel isolated from their peers, and as a result, they lose motivation and a sense of belonging.
You must ensure that your organization has ample avenues for teamwork, networking, and collaboration to mitigate the isolation. Technology is a great way to facilitate internal collaboration. Group chat platforms, online video conferencing tools, instant messaging apps, etc., help create a sense of belonging among employees even when they are not physically together.
Some Final Thoughts
The pandemic has presented us with troubling times, so every organization must take active measures to instill trust in employees and boost their motivation. Moving to a coworking office is also a great idea since such spaces provide countless opportunities for your employees to stay connected and motivated.
Want to learn more about the benefits of neighborhood coworking? Get in touch in The Office Pass (TOP) today at 8999 828282!