There are numerous entrepreneurial success stories in India, but the spirit of entrepreneurship faces a unique challenge in Indian households. Indian households, especially the middle class, lay emphasis on stable and secure career paths; however, the entrepreneurial landscape has evolved. In India, like in many other countries, attitudes towards entrepreneurship can vary widely among individuals and families, and no single viewpoint applies to all middle-class families. However, several factors might contribute to a perception that entrepreneurship is not always encouraged, and this article delves into the intricate dynamics of Indian middle-class families:
💡 Are you looking for Coworking space in Gurgaon, Noida or Delhi?. We are just a call away.
Call now: 08999 828282
5 Reasons why Indian middle class families do not encourage entrepreneurship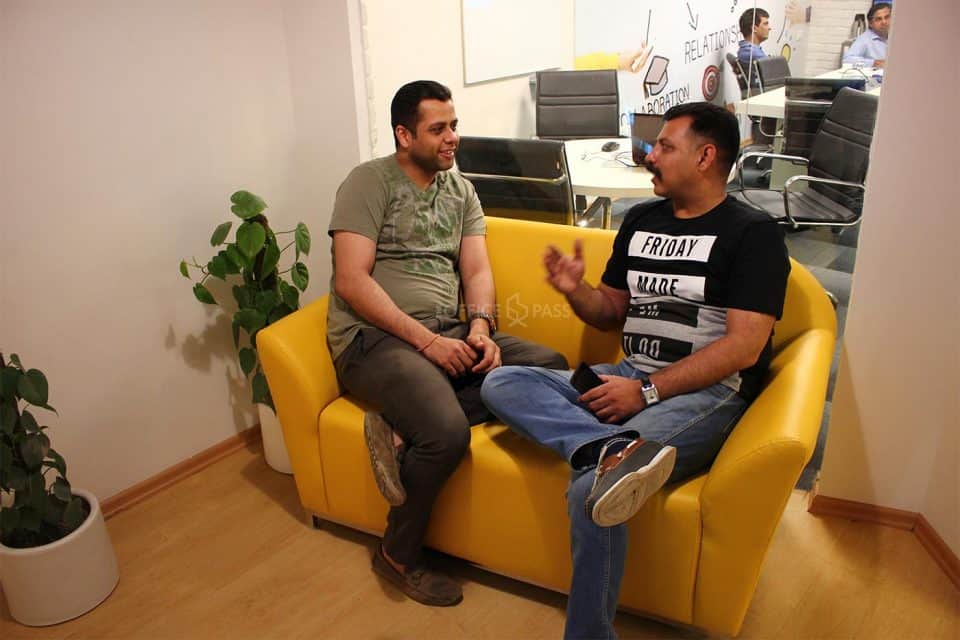 1. Risk Aversion
A regular income with a predictable career path is what middle-class families mostly prefer. They often prioritize stability and financial security. The risk and uncertainty inherent to a new business can be daunting, and thus families may be hesitant to support entrepreneurial endeavors.
2. Societal Pressure
The fear of societal judgment is quite often the factor. In Indian society, traditional career paths such as engineering, medicine, and government jobs are considered worthy. Families get influenced by the opinions in the social circles and discourage entrepreneurship.
3. Lack of Entrepreneurial Education and Exposure
Skepticism also comes from a lack of entrepreneurial exposure. Moreover, Entrepreneurship often requires a different set of skills and knowledge compared to traditional employment. Some middle-class families feel overwhelmed by the unfamiliar path of entrepreneurship and may not know how to support or guide someone who wants to start their own business.
Also Read: Challenges Faced by Young Entrepreneurs
4. Fear of Failure
Failure is a common part of entrepreneurship, and the stigma attached to failure is challenging for families to accept. The attitude of accepting setbacks or business failures as a part of learning in entrepreneurship is lacking.
5. Financial Constraints
Starting a business needs a considerable monetary investment. And for middle class families, the financial resources are limited. The idea of business loans is discouraged because of the financial strain it might put on them.
💡 Are you looking for Coworking space in Gurgaon, Noida or Delhi?. We are just a call away.
Call now: 08999 828282
It's important to note that these factors are not exclusive to Indian middle-class families and can be found in various cultures and socioeconomic groups around the world. Additionally, there are many examples of successful Indian entrepreneurs who have received support from their families and communities.
Attitudes towards entrepreneurship are evolving in India, and with the growth of the startup ecosystem in the country, there is an increasing recognition of the value of entrepreneurship as a means of economic growth and job creation. As more success stories emerge, the perception of entrepreneurship will likely continue to shift, and more families may become supportive of entrepreneurial pursuits.
If You are an Entrepreneur and looking for a coworking space in Noida, So you can prefer The Office Pass (TOP) neighborhood coworking which is a perfect location for your office. Reach out us at 8999 828282 to know more about the ideal co-working space for your startup.
FREQUENTLY ASKED QUESTIONS (FAQS):
Question: Why do many Indian middle-class families prefer traditional career paths over entrepreneurship?
Answer: Middle-class families often prioritize stability and financial security, which traditional career paths like medicine, engineering, or government jobs are perceived to provide.
Question: Do middle-class families in India discourage entrepreneurship due to a fear of financial risk?
Answer: Yes, the fear of financial instability associated with entrepreneurship can significantly discourage middle-class families from supporting it.
Question: Is societal pressure a common reason for discouraging entrepreneurship among Indian middle-class families?
Answer: Yes, societal expectations and the desire for social status can lead families to discourage entrepreneurship in favor of more conventional careers.
Question: How can a lack of understanding about entrepreneurship affect support from middle-class families?
Answer: A lack of understanding about entrepreneurship can lead to skepticism and a lack of support from families who may not see it as a viable career option.
Question: Are there any financial constraints that deter middle-class families from supporting entrepreneurship?
Answer: Yes, starting a business often requires significant capital, which middle-class families may be hesitant to risk.
Question: What efforts are being made to change perceptions and encourage entrepreneurship in India?
Answer: Various government initiatives, educational programs, and success stories of Indian entrepreneurs are working to change perceptions and promote entrepreneurship.
Question: Are there any specific industries or sectors where middle-class families are more supportive of entrepreneurship?
Answer: In recent years, there has been growing support for entrepreneurship in sectors like technology, e-commerce, and startups, where success stories have gained prominence.