Increased opportunities to network, the latest amenities, freshly done office decor, and cost-effectiveness make a co-working space a perfect choice for start-ups. Using a co-working space for your startup can offer several benefits that can positively impact your business. Listed below are some of the top advantages for Start-ups to work in a co-working environment:
💡 Are you looking for Coworking space in Gurgaon, Noida or Delhi? We are just a call away.
Call now:   08999 828282
12 Benefits of Using a Co-working Space for Your Startup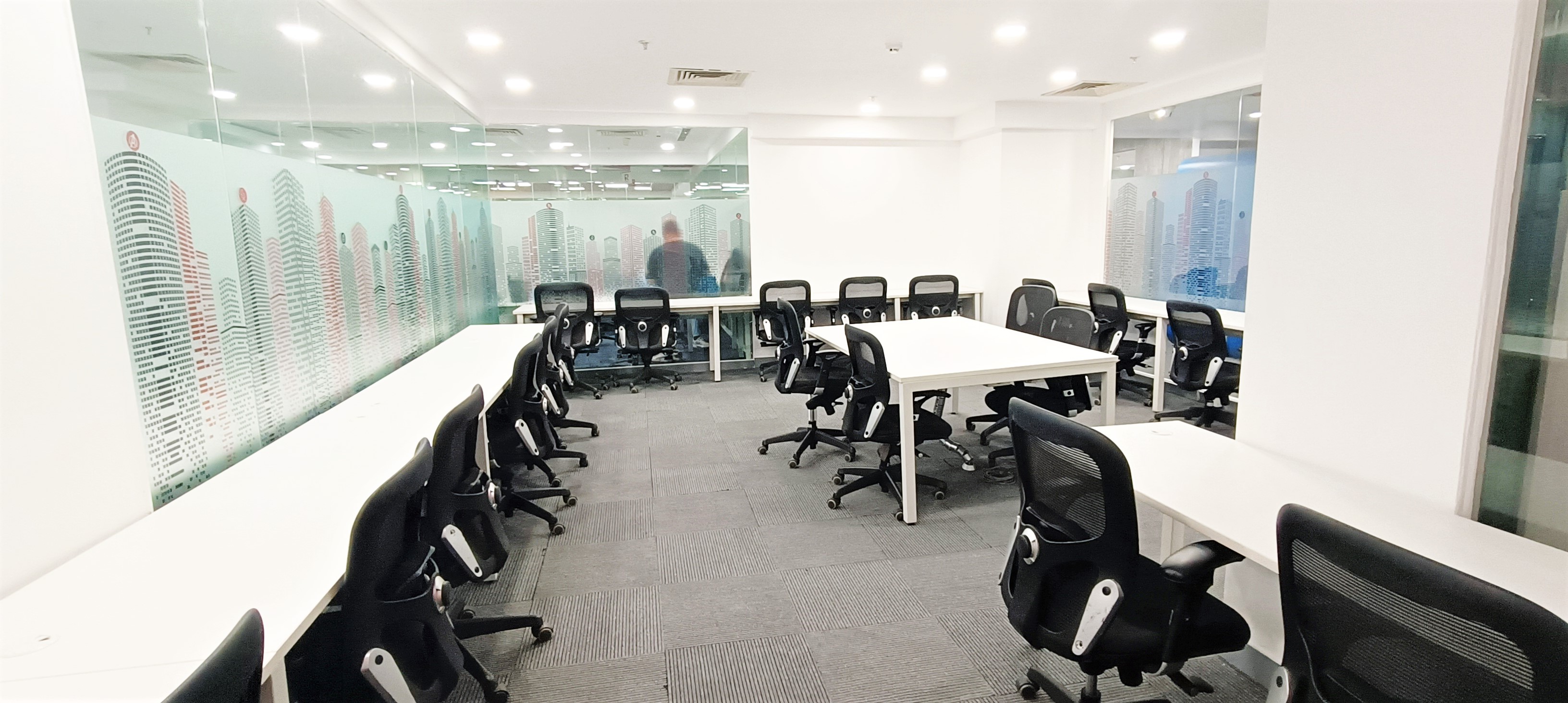 1. Cost-Effective
Co-working spaces are often more affordable than leasing traditional office space. Startups can save on overhead costs, such as rent, utilities, and maintenance, allowing them to allocate more resources to other essential aspects of their business.
2. Flexibility
Another benefit of choosing a Co-working space over a traditional office setup is that it typically offers flexible lease terms, including month-to-month options. This flexibility allows startups to easily scale up or down as their business needs change.
3. Networking Opportunities
Co-working spaces are hubs of creativity and innovation, bringing together entrepreneurs, freelancers, and professionals from various industries. This environment provides numerous networking opportunities, allowing startups to connect with potential collaborators, clients, and mentors.
4. Professional Image
Co-working spaces are well-designed, fully equipped, and maintained, giving your startup a professional image even if you're a small team or solo entrepreneur. This can be crucial when meeting with clients, investors, or partners.
5. Collaboration and Inspiration
Being surrounded by like-minded individuals and diverse professionals can spark creativity and innovation. Co-working spaces often host events, workshops, and seminars, which can inspire startups and help them learn from others in the community.
6. Access to Amenities
One of the biggest advantages of choosing coworking space for start-ups is that they often come with various amenities such as high-speed internet, meeting rooms, printers, kitchens, and coffee bars, providing everything you need for a productive work environment without the hassle of setting it up yourself.
7. Location
Co-working spaces are often located in central areas of cities, making them easily accessible for you and your clients. This can be more convenient than a remote office location.
Also Read: Common problems faced by entrepreneurs while starting startups
8. Scalability
As your startup grows, co-working spaces can accommodate your increasing team size. You can rent additional desks, private offices, or meeting rooms as needed, which simplifies the process of expanding your business.
9. Work-Life Balance
Separating your work from your personal life can be challenging when working from home. Co-working spaces provide a structured work environment, helping you maintain a healthier work-life balance.
💡 SMBs looking for HR, Marketing, Technology and Funding solution for their business, call Hello Jarvis
now at   994 8000 800
10. Reduced Administrative Burden
Not to forget that co-working space providers take care of administrative tasks like cleaning, security, and maintenance, allowing you to focus on your core business activities.
11. Community Support
Many co-working spaces offer support services, mentoring programs, and access to a community of entrepreneurs who can provide advice and guidance. This can be invaluable for startups looking to overcome challenges and grow.
12. Global Presence
Some co-working chains have locations in multiple cities and countries, which can be advantageous for startups that need to travel or expand their operations globally.
Overall, co-working spaces offer a conducive environment for startups to thrive, providing not only a cost-effective workspace but also opportunities for networking, collaboration, and professional development. The specific benefits may vary depending on the co-working space and its location, so it's essential to choose one that aligns with your startup's needs and goals.
The Office Pass (TOP) is a leading coworking space provider that offers all the latest state-of-the-art amenities to new start-ups & businesses. Located at prime locations in Delhi, Noida and Gurgaon, TOP is a perfect co-working space for emerging start-ups. Contact us for more details at 08999 828282.
FREQUENTLY ASKED QUESTIONS (FAQS):
Question: What is a co-working space, and how does it differ from a traditional office?
Answer: A co-working space is a shared workspace where individuals and businesses work together in a common environment. It differs from a traditional office in that it offers flexibility, a collaborative atmosphere, and typically includes various amenities.
Question: What are the main benefits of using a co-working space for startup?
Answer: The main benefits include cost savings, flexibility in lease terms, networking opportunities, collaboration, access to amenities, a professional image, and a supportive community.
Question: How do co-working spaces help with networking and collaboration?
Answer: Co-working spaces bring together professionals from various backgrounds and industries, providing opportunities for organic networking and collaboration. Events and workshops often hosted in co-working spaces further facilitate these connections.
Question: Is it cost-effective for a startup to use a co-working space?
Answer: Yes, co-working spaces are generally cost-effective for startups because they eliminate the need for long-term leases, reduce overhead costs, and offer flexible pricing plans.
Question: Do co-working spaces offer professional amenities like meeting rooms and high-speed internet?
Answer: Yes, co-working spaces often provide professional amenities, including meeting rooms, high-speed internet, printers, kitchens, and more, which are included in your membership.
Question: How can a co-working space improve my startup's work-life balance?
Answer: Co-working spaces offer a structured work environment, helping you separate work from personal life. This can contribute to a healthier work-life balance compared to working from home.
Question: How to choose the right co-working space for my startup?
Answer: Consider factors like location, cost, amenities, the community, and the specific needs of your startup when choosing a co-working space. It's essential to visit potential spaces and assess how well they align with your business goals.