Some people believe entrepreneurs are born. Others believe that anyone can be an entrepreneur if they develop the right skill set. We believe in the latter. Anyone can have an innovative idea and start a business. Making it a successful business is a whole other matter. 
There are certain personal limitations and challenges you need to get over to become a successful entrepreneur. You need to be confident enough to face rejection, you need to communicate well, you need to be flexible, you need to manage relationships and so on. Here are a few challenges and entrepreneurship lessons that will teach you to think like an entrepreneur.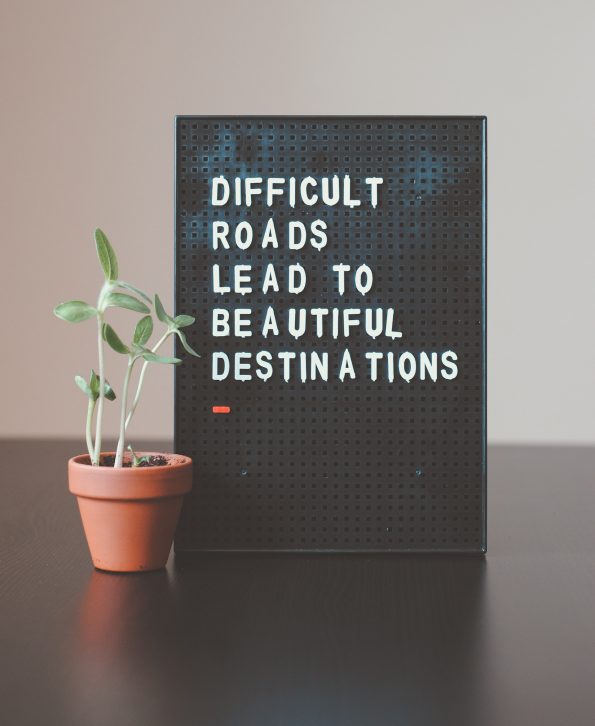 7 Common Challenges That Will Teach You To Think Like An Entrepreneur
1. The Give-Me-A-Discount Challenge
Think of an activity you do every day – it could be getting a coffee from the corner café, a breakfast muffin or even groceries. Challenge yourself to ask for a discount the next time you visit the store. It isn't about being unable to afford it. The activity is just about doing something that makes you uncomfortable. Performing this challenge at your regular store/café makes it even more effective.
You may or may not get a discount. What you will get for sure is a little more confidence. This challenge will also help you get over the fear of rejection and learn to be more persuasive or think or different ways to approach the same task. It's a skill that will be handy when you're talking to investors.  
2. The Insta Challenge
The inability to express an idea clearly is one of the common entrepreneur challenges. Entrepreneurs need to be able to express themselves as they will always be the face and voice of the company.
An easy way to learn how to be more expressive is to challenge yourself to talk about yourself on social media. Challenge yourself to post a picture on Instagram every day with a caption that talks about why it matters to you. Do this for a month and you'll find it gradually becomes easier.
3. The Ask Challenge
While we're talking about social media, here's another challenge for young entrepreneurs. Take a problem you're facing – big or small and talk about it online and ask for help. You'll be surprised at the number of people who are happy to share ideas with you.  
The Ask Challenge is about finding solutions and more importantly, controlling your ego and making yourself open to learning from everyone. You might even find a mentor this way.
4. The Workout Challenge
Here's a challenge that will help you develop an entrepreneur's way of thinking and get fit. Pick an exercise; push-ups, crunches, jumping jacks…. And challenge yourself to do 100 of them every day. You don't have to do them all at one time- you can spread them out through the day. If 100 sounds easy, double it.
You will definitely get fitter. Along with that, you will train your mind to be disciplined. You're answerable to no one but yourself. This discipline and self-motivation will be very important when you're running a small business.
How Do Coworking Spaces Help Startups and Entrepreneurs Reduce Costs?
5. Cook Without A Recipe
Setting up a business and cooking has several similarities. Everyone has access to the same ingredients but not everyone can make something good out of it. This is partly because successful entrepreneurs know how to adapt to different situations and be flexible when their plans don't work out.
To acquire this skill, try cooking before you set up a business. Don't follow a recipe. Just take a few ingredients and try to figure out a new recipe to make something delicious out of it. You might realize you don't have a particular ingredient – think about what you can substitute for it. Remember, it's all about learning to be flexible.
6. Design A Family Crest
Every business must have a set of core values. As the business owner, defining these values will be majorly your responsibility. Rather than being something trendy, your brand's values should be things that are important to you.
Everyone wants to be honest, hard-working and customer oriented. But are these the most important values? Try designing a crest for yourself. This must reflect your value system. Since you have limited space to work with, you will be able to filter through all your ideas and identify what matters most.
7. Talk To Strangers
Challenge yourself to go to a restaurant or a café alone and strike up a conversation with a stranger. Give yourself the aim of having at least a 2–3-minute conversation. Not only will you probably learn something new, but you will also gain confidence and improve your communication skills.
As you do this activity more frequently, you'll also find yourself getting better at building relationships. Remember, as an entrepreneur, you need to manage relationships on all fronts – with your customers, your team, your investors, etc. 
What's Next?
These activities and challenges will help you develop an entrepreneur's mindset. You'll develop skills that will help you overcome common problems faced by entrepreneurs. Once you're ready to start your business, it's time to make a plan. Gone are the days of starting a business from your bedroom or your garage. You need a professional space with the right environment.
Coworking spaces are the ideal platform. If you're in Delhi, Noida or Gurgaon, check out the coworking spaces managed by The Office Pass (TOP). These shared offices are fully furnished, equipped with hi-speed Wi-Fi and office infrastructure and frequented by many budding entrepreneurs like yourself. To know more, reach out to us at 08999 828282.